Automatic Entry – What / Why?
One of the biggest complaints we heard about running contests was barriers to entry.
People want to do as little work as possible to enter. So, we focused on actions as simple as "Re-tweet to Win" to make your contests work better for you.
We also created a form of entry built on natural, everyday actions, with zero barrier to entry, that still helps you achieve your marketing goals.
Automatic entry is exactly as it sounds. When contestants take actions that you want during the course of your contest, we watch for those actions and can automatically enter people into your contests.
If you choose, we can even attempt to communicate with them, telling them helpful hints to improve their odds of winning by visiting your contest page. This powerful option has been added to several of our entry methods for you to take advantage of.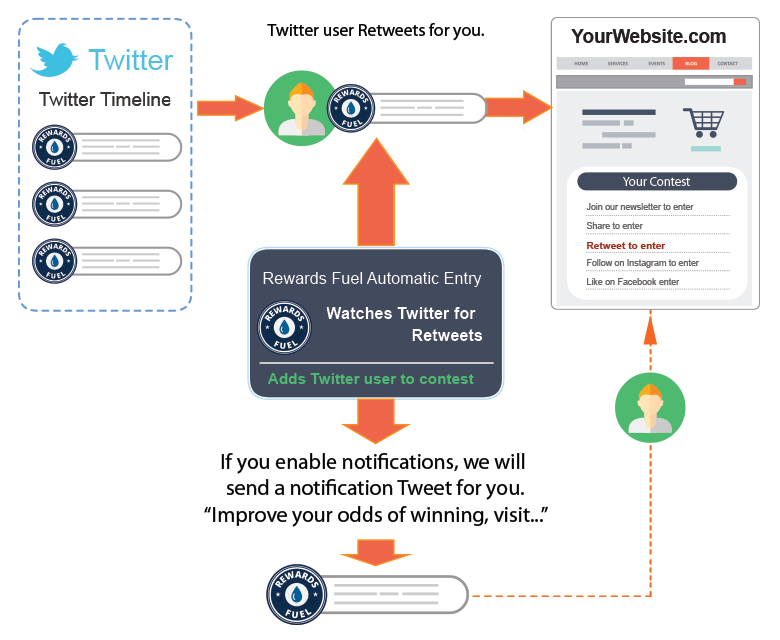 Current entry methods that have automatic entry available.