Just because someone followed you on Twitter to try and win a prize, doesn't mean they stuck around.
Not to worry, though. We've got you covered.
We check up on verified actions (still following, Retweet hasn't been deleted, Facebook RSVP is still good) and, optionally, send out notifications to the contestants to let them know they are no longer entered to win (and that they can take action to get back in).
Checking on these things during your contest can help improve your results with our best automatic contest monitoring tool.
Not only will it award people who follow you, and continue to follow you, but it also gives you the opportunity to re-engage those people and hopefully get them back into your contest.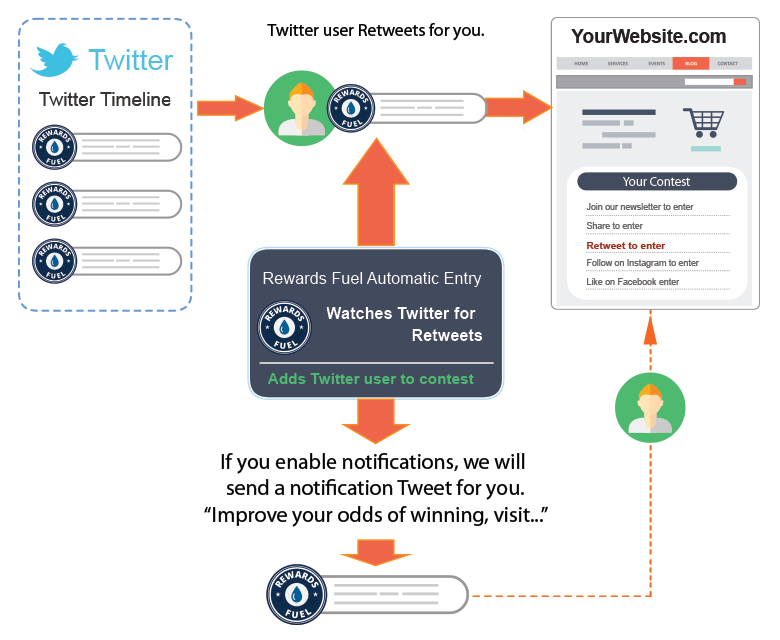 Clicking Stats will show you contestants as follows: