It's that time of year again! The holiday season is just around the corner and for most marketers that means Christmas campaigns are in full swing. Since this festive phase is all about the gift of giving, we thought we'd share with you 7 awesome Christmas contest ideas that will not only promote your business, but give back to your followers as well…
Play Santa: Give away Gift Cards
Let's be honest, this time of year can be bloody stressful!  So why not play Santa this year by awarding a GIFT card to your followers to help them with their holiday shopping. This option is great for businesses without physical products or those that want to avoid the hassle of shipping during the holiday season. Our digital prizes feature allows you to run contests giving away not only gift cards but tickets, software, videos, audio links, photos, and anything else that is uploadable up to 100 megabytes.  You only need to decide what actions you want your followers to take to enter. Perhaps you'll ask them to subscribe to your newsletter or YouTube channel to enter. You can  ask them to follow you on Instagram or Snapchat  or maybe combine all four options.
You have over 30+ entry methods to choose from when creating your contest; choose as many as you like.
Learn more about digital prizes –> HERE
Get started creating your contest by clicking –>HERE.
The 12 Days of Giveaways: Multiple winners, multiple ways to boost your Business
Create virility and extend the length of your giveaway by awarding  multiple prizes to multiple winners over multiple days! Sound complicated? Don't worry our multiple winners tool makes it easy.
Features Include:
Choose winners (one or multiple) at the end of your contest, and/or during your contest.
Choose winners (one or multiple) once a day, once a week or any schedule you choose.
Allow contestants to win once or multiple times.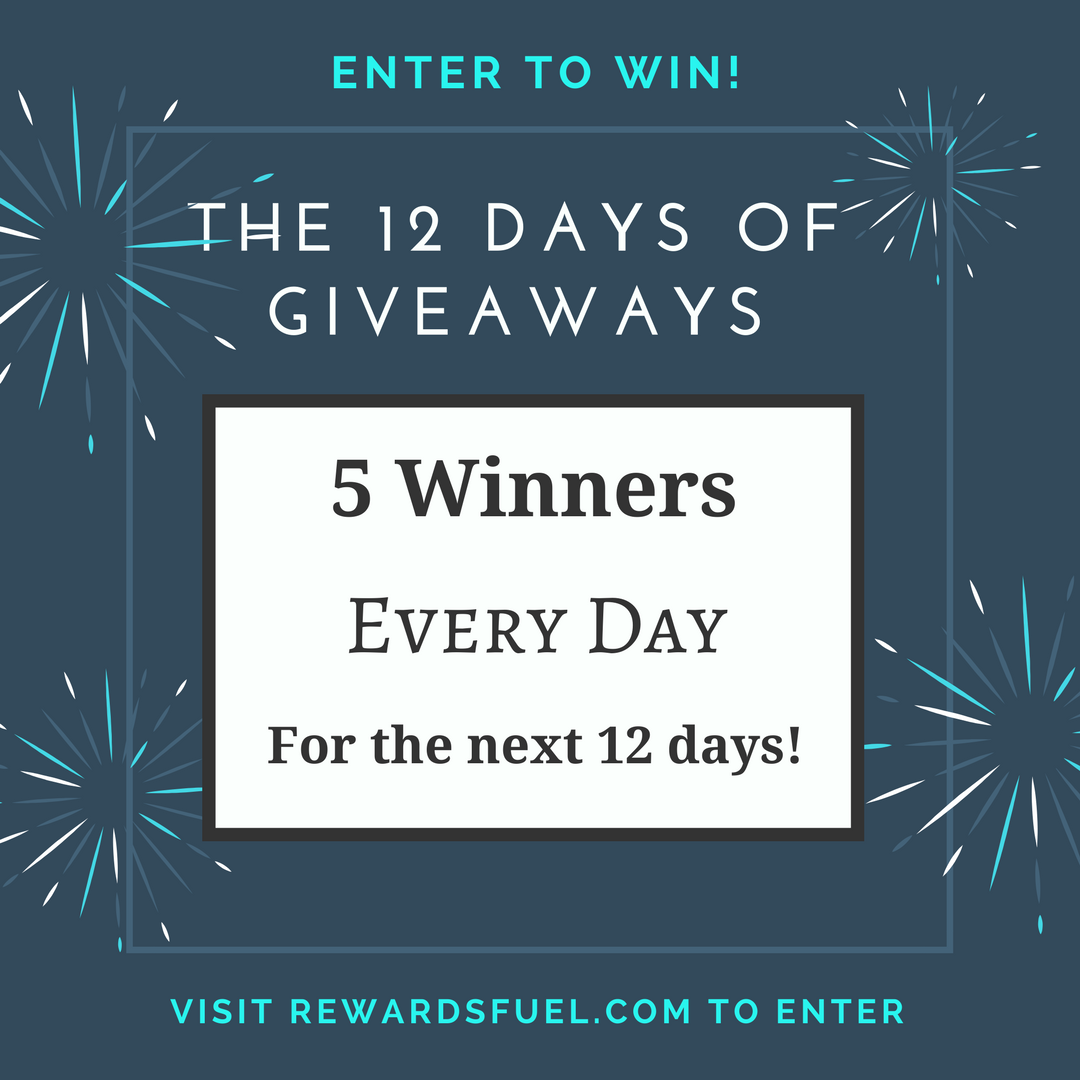 Additional Features Included in Rewards Fuel Contests:
Learn more about adding multiple winners to your contest –> HERE
Get started creating your contest by clicking –>HERE.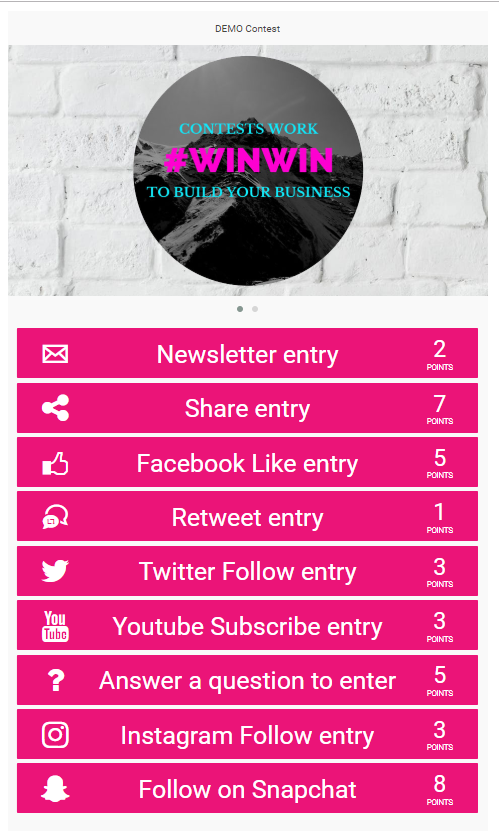 Donate to Charity: Trend on Twitter with ReTweet to Win
This contest idea is so easy to launch and it has great benefits! Simply ask your followers to Retweet to win your prize, you'll donate some $$ to the charity of your choice for every RT. Not only will you feel amazing helping to support a worthy cause, but by using a branded hashtag in your tweet, your contest may go viral.  Set-up is simple for your Retweet contest – our system will keep track of all your contestants for you, send notifications and can even generate your rules or  pick your winner.
Contest TIP: Be sure to add viral share entry into your contest; which enters your contestants after they've shared your contest via our custom tracking link.
Learn more about Retweet to Win—> HERE
Create your contest by clicking –>HERE.

Funny Holiday Story:  Drive Traffic to WordPress
We all have funny holiday stories – some of them not so funny at the time. Which is why asking your followers to share their memories to win your contest is a great way to create engagement and user generated content while gathering viral content. Plus it feels good to share, in fact a post on Buffer states that one of the reasons we love sharing on Facebook so much is because it taps the brain's pleasure centre.
Get started by sharing your own holiday story on your WordPress blog and then ask your contestants to comment with their own stories to enter to win your contest. Be sure to promote your contest on Facebook, Twitter, Instagram, Linked etc, etc – letting them know they can enter on your site.  If you use WordPress, our plugin makes running contests simple.
Learn more about WordPress Comment Entry —> HERE.
Create your contest by clicking –>HERE.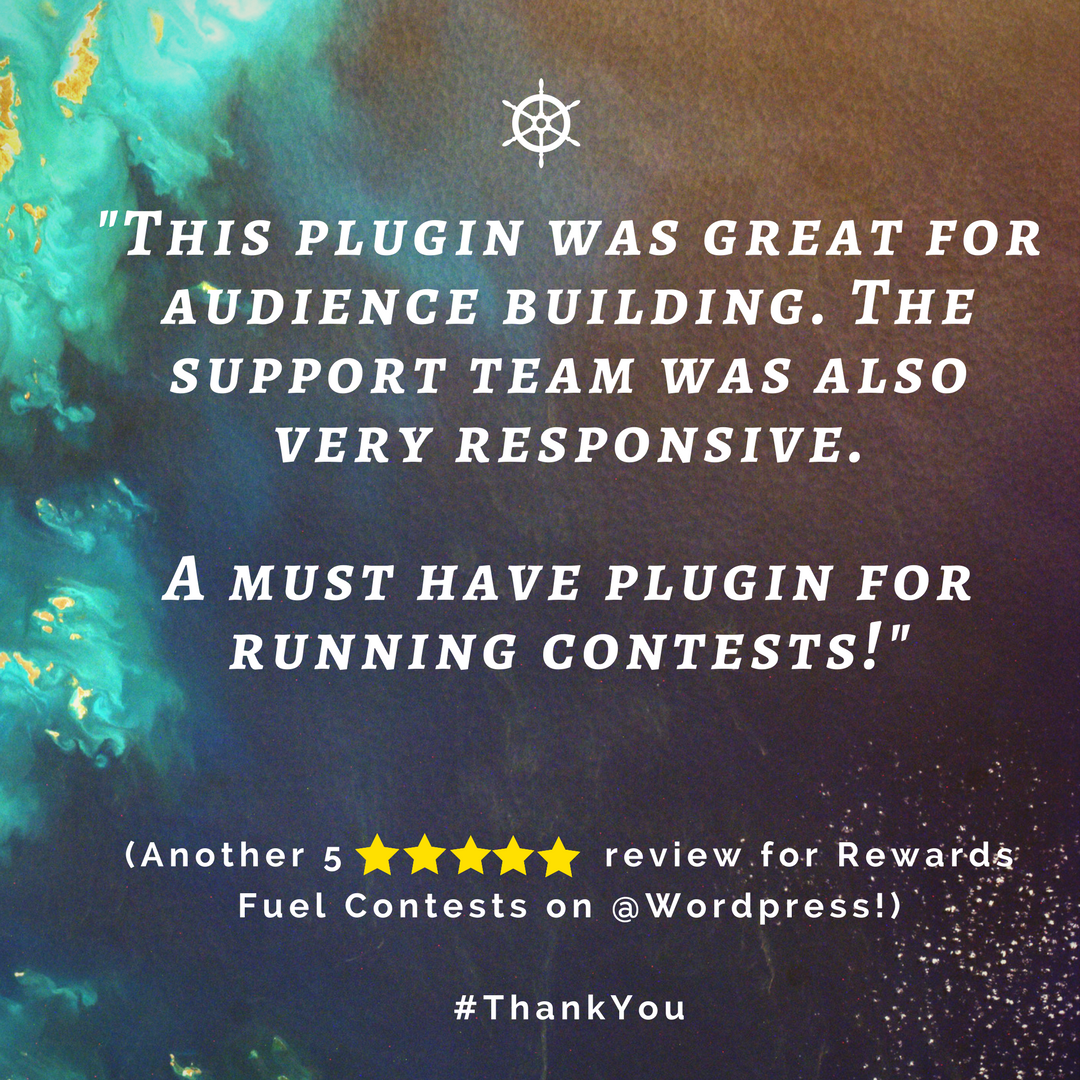 Instagram Hashtag Contests: Boost your followers
You heard it from Neil Patel and  TailWind;  accounts that hold Instagram contests grew their followers 70% faster.  So here'a a great contest idea to grow your account called #hashtag contests. Simply ask your followers to upload a picture or video on IG with a specific hashtag to be entered to win.  You can then display all the entries on your website, and easily keep track of your contestants.  Not only will you be creating user generated content, but asking your followers to share your #hashtag will create virality as well.  Be sure to ask your followers to follow you on Instagram to enter as well along with any other entry methods your choose.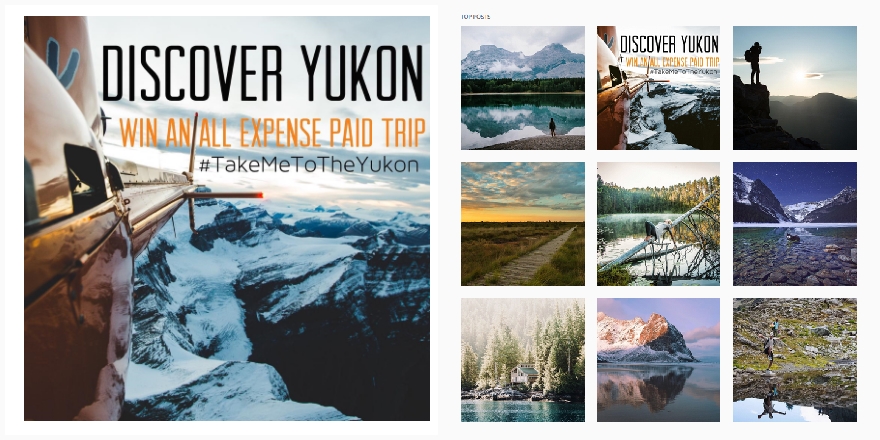 TIP: Be sure to check back here for the launch of voting video contests- coming soon! 
Learn more about creating an Instagram hashtag contest —> HERE
Create your contest by clicking –>HERE.
SHOPIFY Contest:  Review to Win
Have a Shopify store?  Want more product reviews? If you said yes and yes and you're using Shopify's review plugin, we have a new Shopify marketing strategy just for you! Ask your followers to review your plugin on Shopify to enter your contest – we'll keep track of all your contestants for you! Reviews will bump your site in search engine rankings, give you valuable feedback from your customers and increase your sales. Plus it's a great way to promote your product(s) to your future customers during the holiday shopping season.
Contest Tip: Gather more email subscriptions by adding newsletter entry to your contest.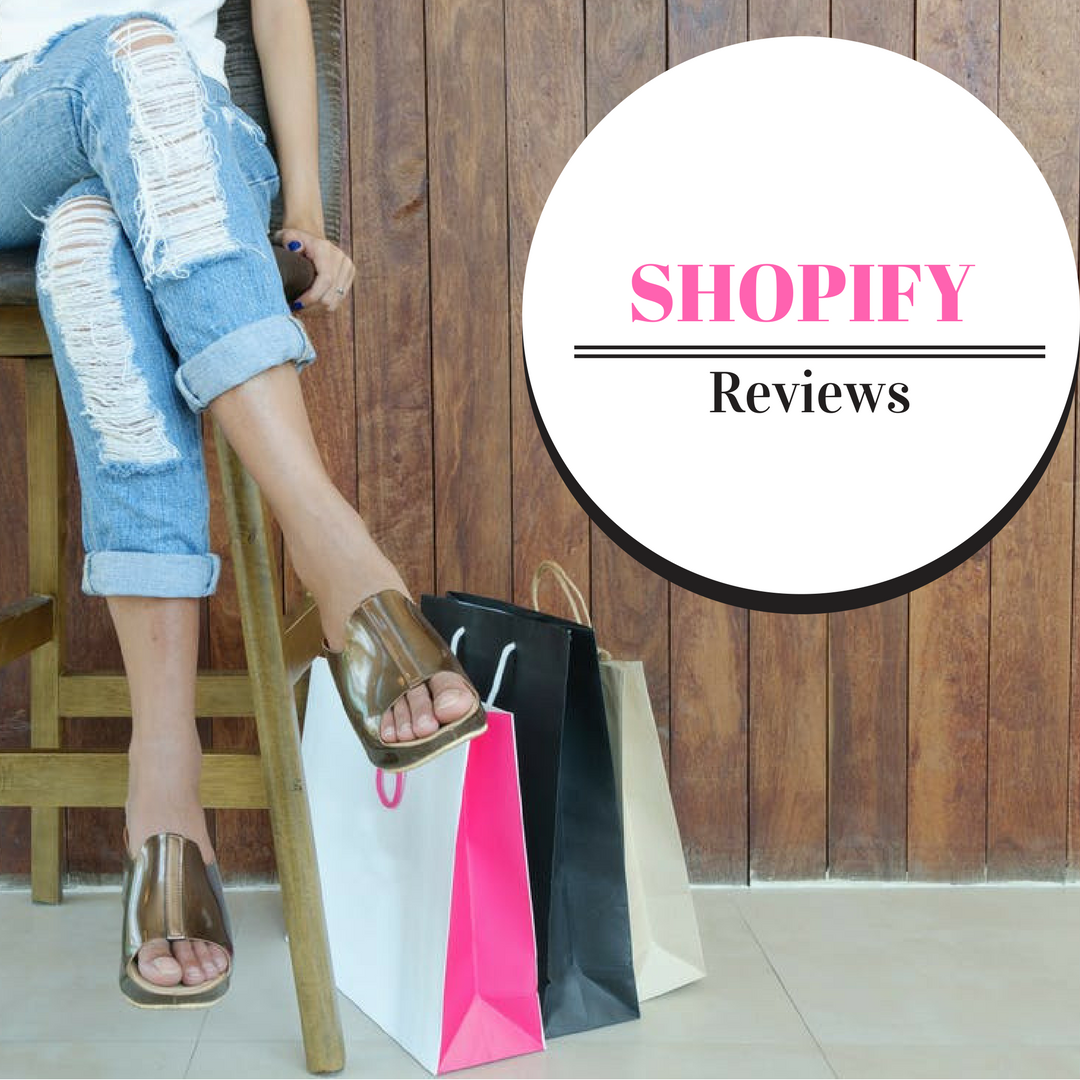 Learn more about Shopify Contests —> HERE
Create your contest by clicking –>HERE.
Mailchimp List Keeper: Automatically Enter Everyone on your Newsletter
What a great gift to your newsletter subscribers! This contest strategy  automatically enters everyone on your Mailchimp newsletter into your contest. Most people focus only on growing their lists. However, we think it's important to focus on both newsletter growth and newsletter retention. With Mailchimp 'List Keeper Entry' you have a powerful tool to keep people engaged and to keep subscribers on your MailChimp newsletter.
Simply connect your MailChimp newsletter account to Rewards Fuel and choose the lists you want to add incentive for people to be on. Rewards Fuel will scan through your lists and automatically enter your subscribers into your contest for you.
Learn more about MailChimp List Keeper —> HERE
Create your contest by clicking –>HERE.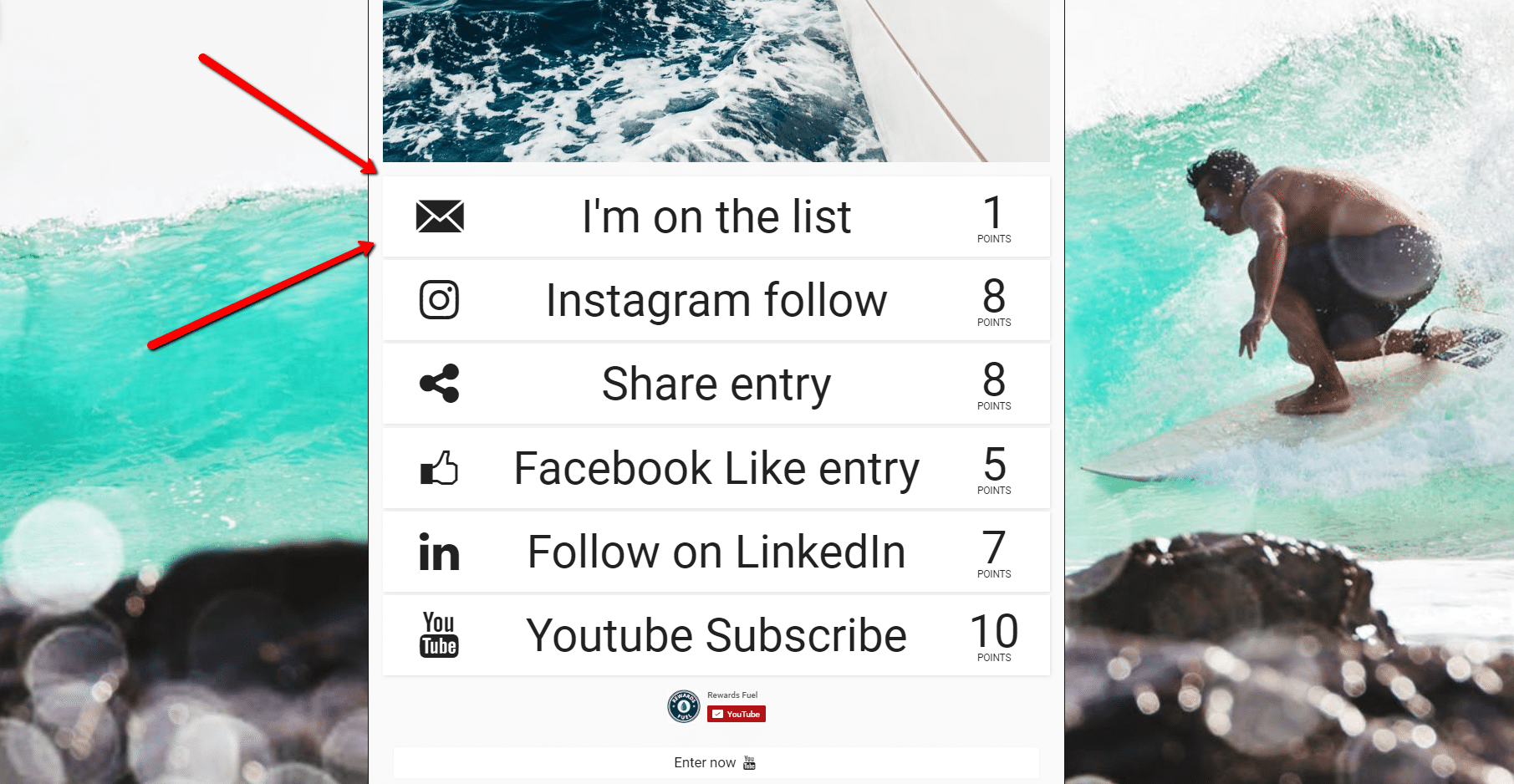 Contest TIPS:
Questions or comments about these 7 Awesome Christmas Contest Ideas? Shoot us an email at info@RewardsFuel.com.
Happy Contesting!
RF
Related Articles: