Content creators love Patreon and we love helping content creators with Patreon marketing. This is why we've created a contest template designed to quickly and easily get more Patreon supporters.
How to get more supporters on Patreon
Log in to your Rewards Fuel account – if you don't have one yet, sign-up and choose our Promoter Pro Package.
Crete a contest, click the 'Next > entry methods' button. Choose 'Support on Patreon.' If you need more details about creating your contest you can check out this post.
Creation is simple, just copy and paste your Patreon URL into the entry method form.
Once you have the right profile, click add entry method.
Your contest now includes Support on Patreon as an entry method.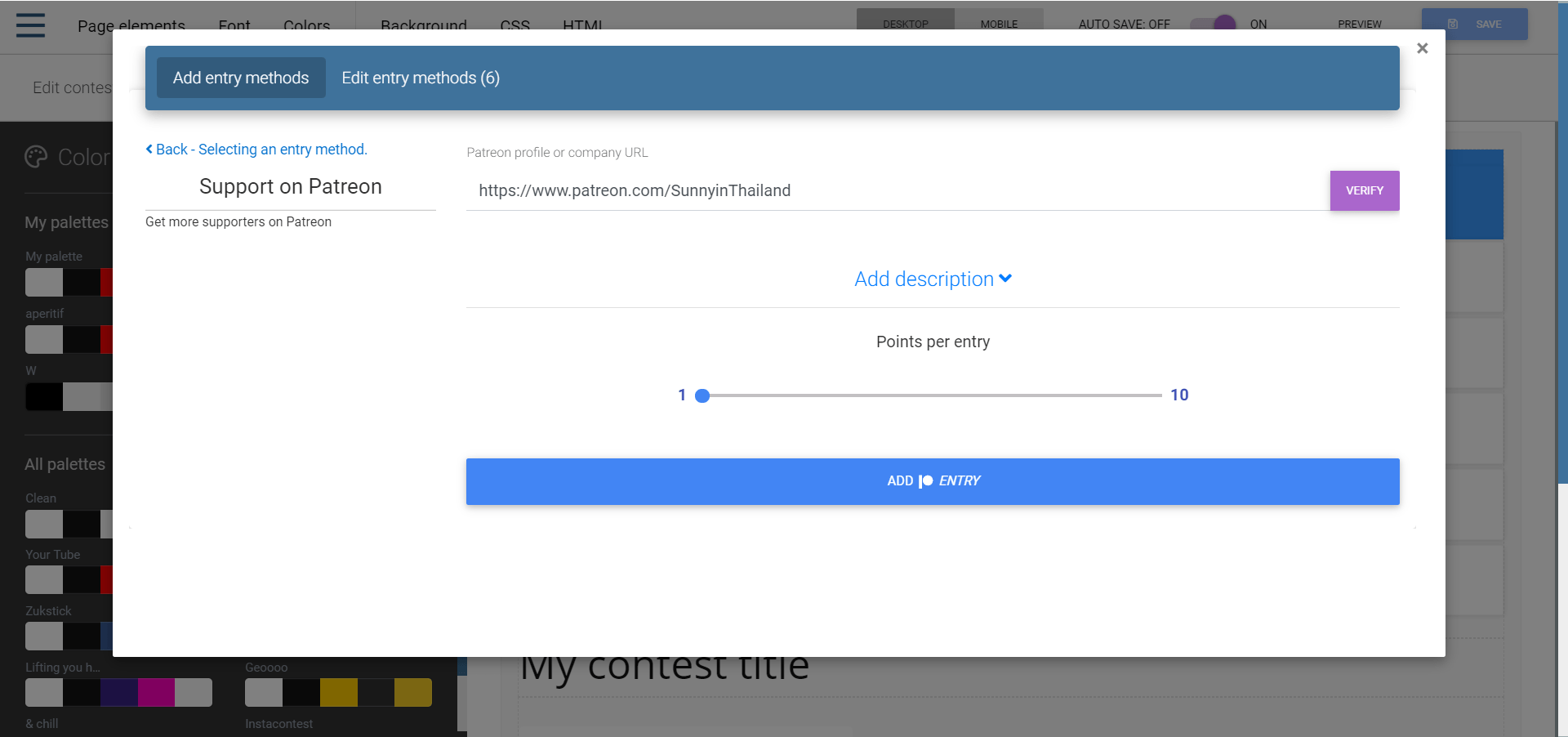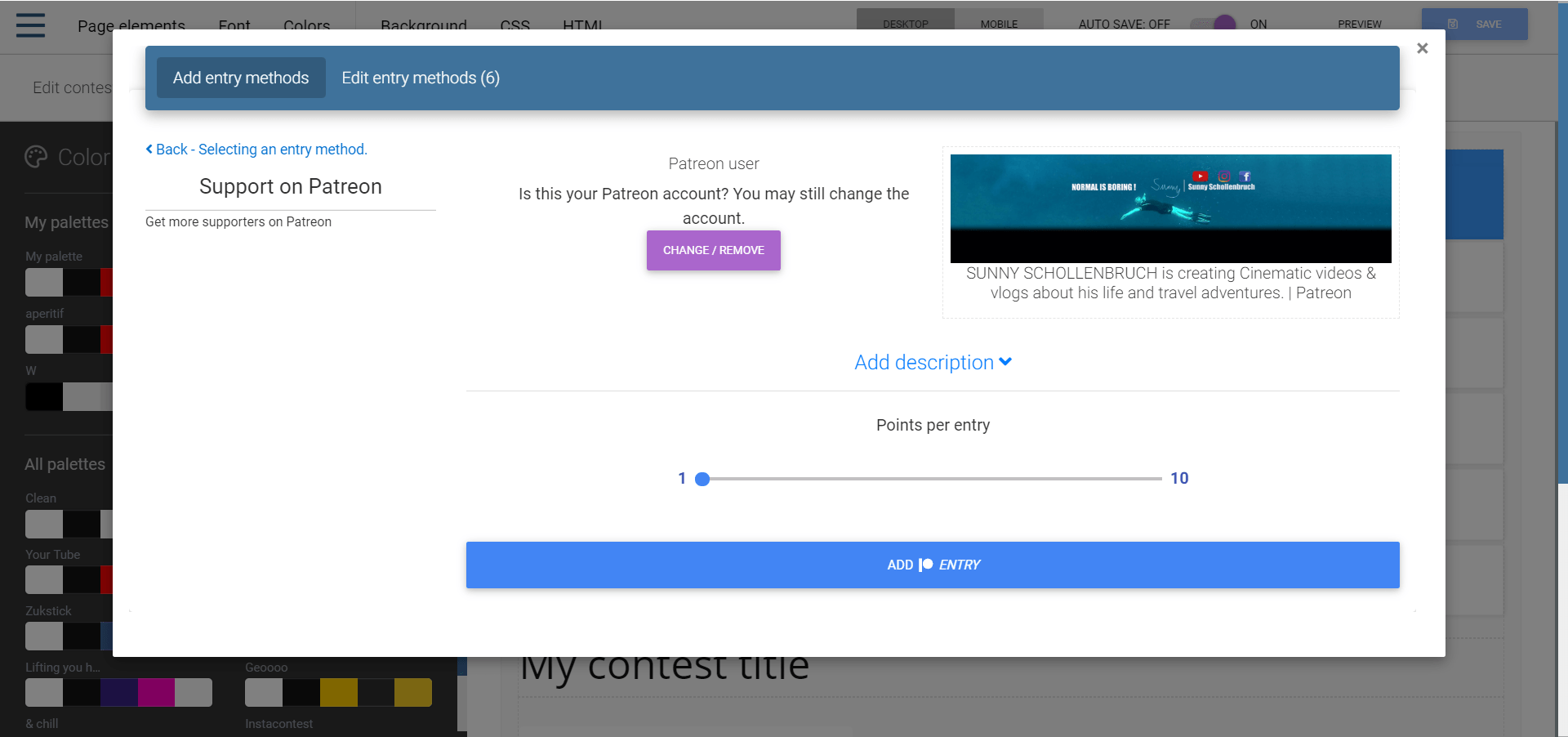 This is how Support on Patreon will appear to contestants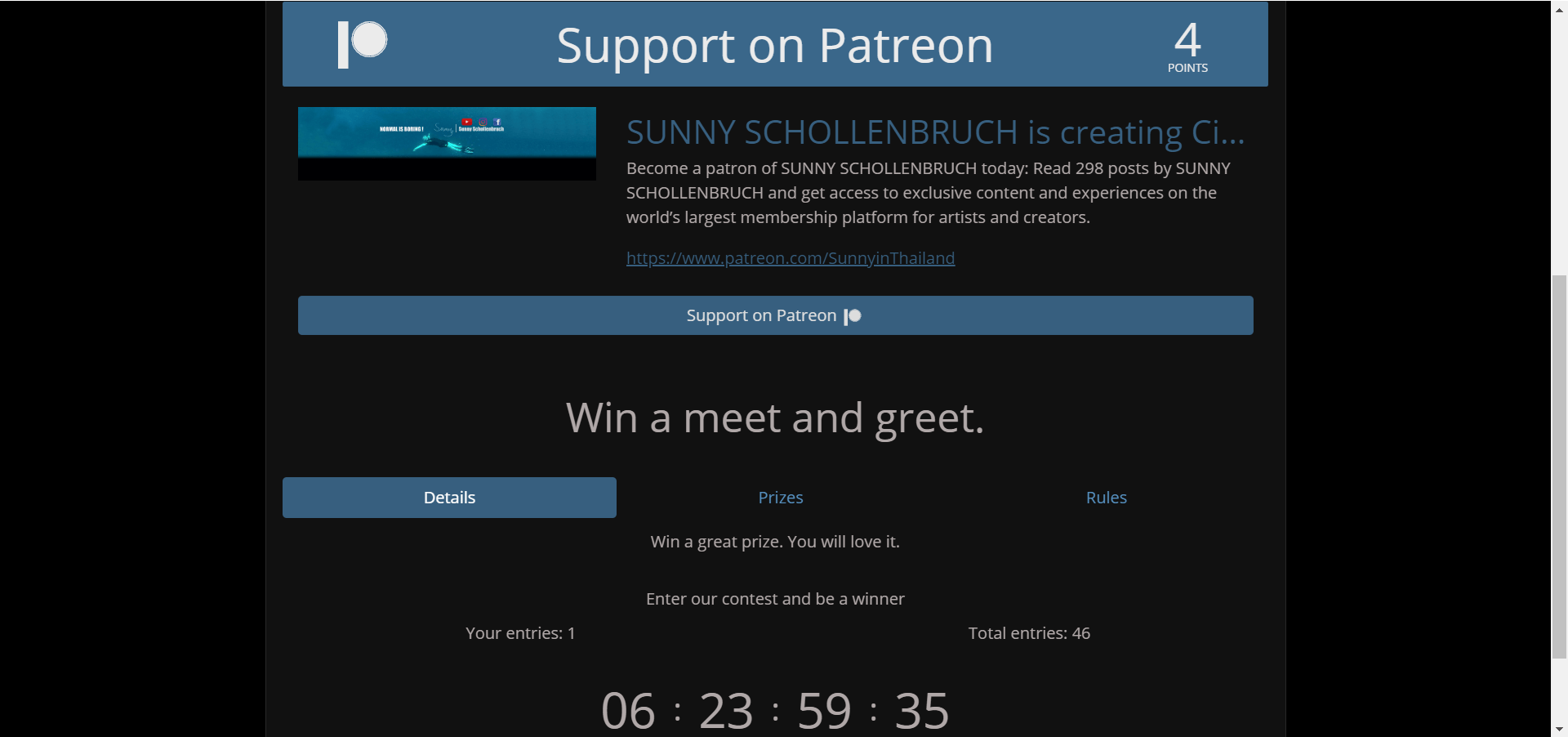 Please keep in mind that we offer the most customizable contests, you may change the way your contest looks. Change: fonts, colors, background images, countdown clocks, add videos, HTML, CSS and much much more. To see first hand please check out our contest demo page.
Plan needed for to use Support on Patreon
All plans can be upgraded or downgraded at anytime. One paid plan may be used on as many websites as you like. Create as many contests as you like, pick as many winners as you like.
Questions, comments, suggestions about getting more Patreon supporters? Please let us know in the comments below, or by email at [email protected].