Looking to gather information from your followers or clients?  Ask your followers to fill out a form to enter your contest.
Setting-up your contest using 'Form Entry' is easy:
Next drag and drop the form elements you want from the right hand column (text boxes, drop down lists, date pickers and more) into the center of the page.
2. Edit the options of each form element.
Step 3: Assign the number of entry points your contestant will receive for completing the form.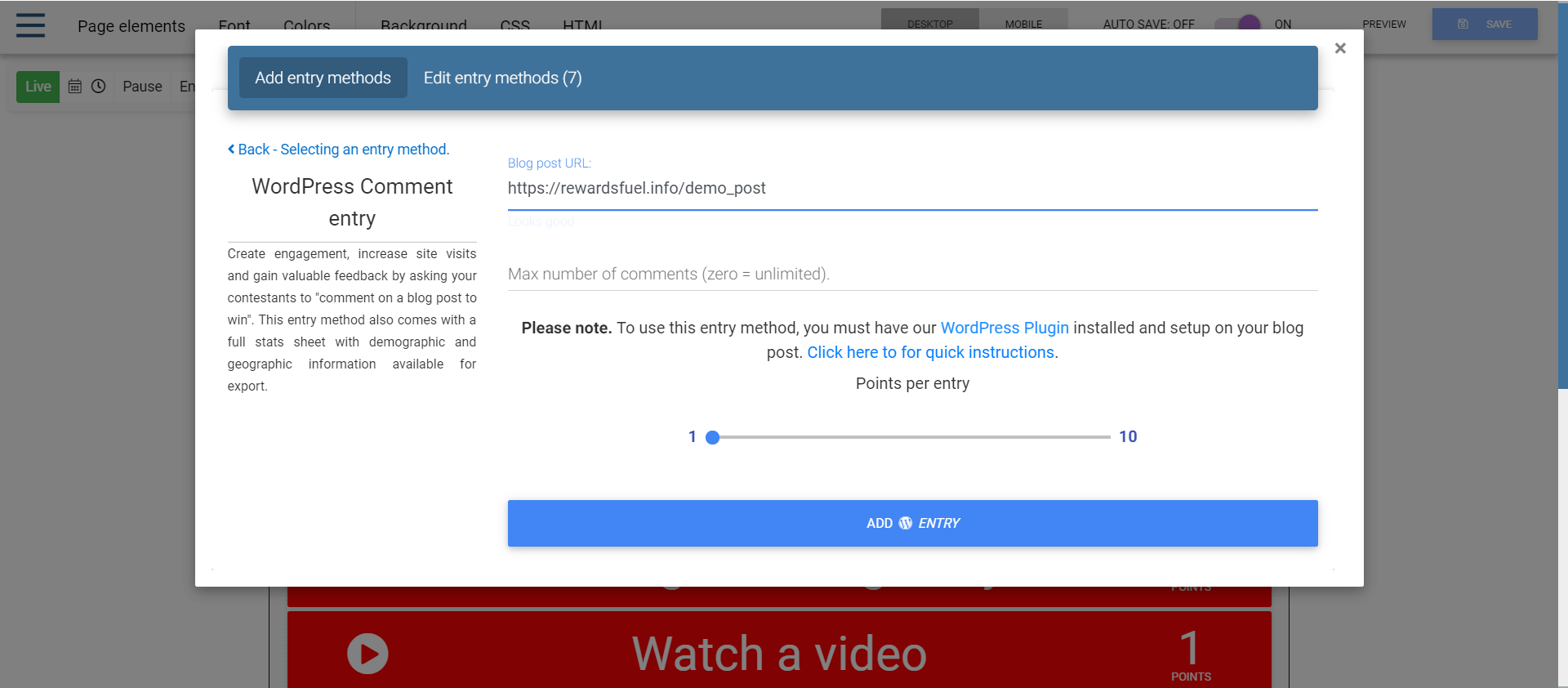 (Optional step 4)
Choose where the form data gets posted (can be posted to any valid URL) or emailed to one or more email address.  We store the information for you, so that you may download it at any point.
Upon completion of your form, you'll be prompted to either add additional entry methods or to style and launch your contest.
Pro TIPS:
Questions, comments or suggestions? Shoot us an email at [email protected]
Happy Contesting!