Looking to gather information from your followers or clients?  Ask your followers to fill out a form to enter your contest.
Setting-up your contest using 'Form Entry' is easy:

Login to your Rewards Fuel account or sign-up and invest in our Promoter Pro package. 
Add your entry methods – you can choose as many as you like including "form entry."
Next drag and drop the form elements you want from the right hand column (text boxes, drop down lists, date pickers and more) into the center of the page.
2. Edit the options of each form element.
Step 3: Assign the number of entry points your contestant will receive for completing the form.
(Optional step 4) – Choose where the form data gets posted (can be posted to any valid URL) or emailed to one or more email address.  We store the information for you, so that you may download it at any point.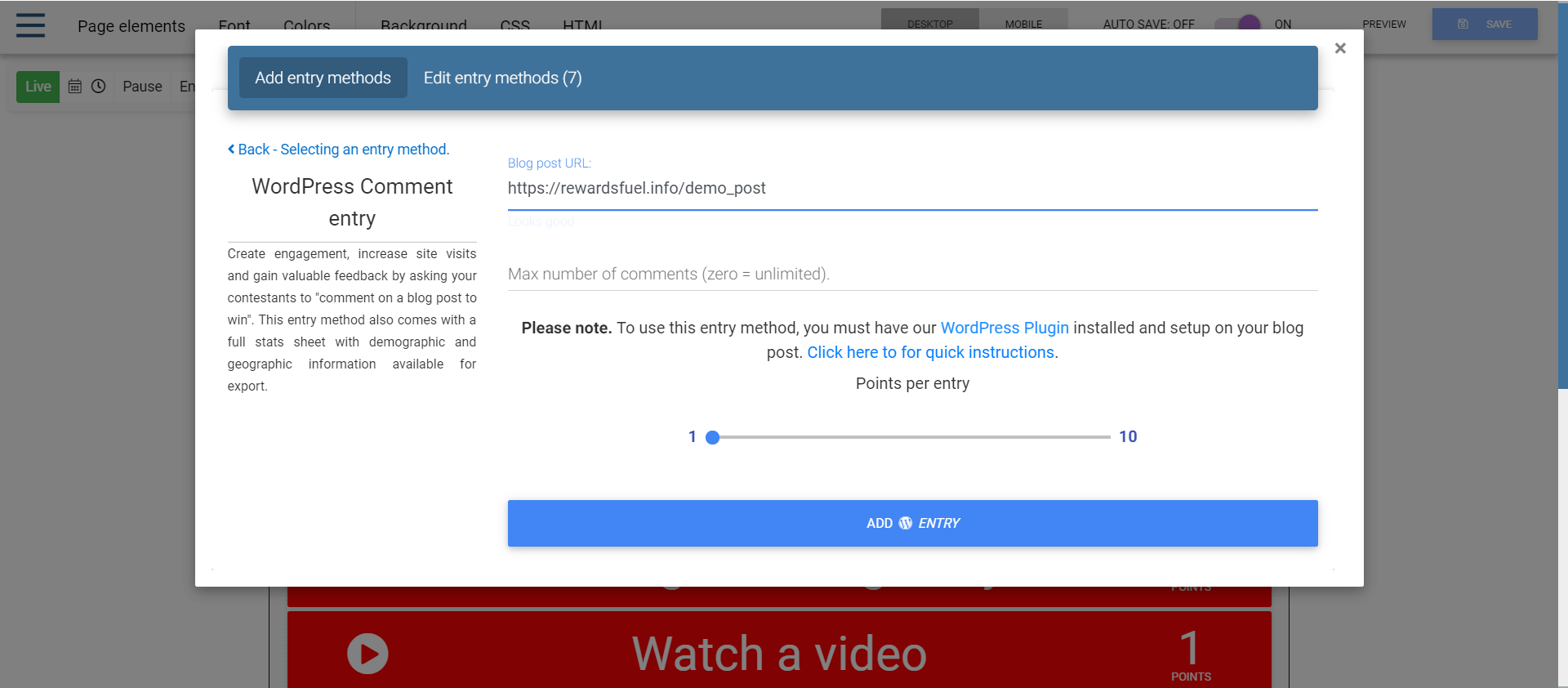 Plan needed for to use form entry
Promoter Pro
form entry is available on the Promoter Pro plan.
Form entry FAQs
How are entries counted?
Once your contestant fills out your form, they will get entry points.
Can I customize the form?
You can add or remove as many form elements as you like. You can require specific form values, you can add labels, and validation for text, email, tel numbers and more.
Can I send this information to my database or email address?
Yes, when setting up the entry method make sure you add a URL(s), we will post all form data to that URL(s), or you can specify that we email it to you.
Can I download all form entries after my contest ends?
Yes, on the contest settings page you have a button to view all form responses as well as choose to download them all to CSV.