Have a Shopify store?  Want more product reviews? If you said yes and yes and you're using Shopify's review plugin, we have a new Shopify marketing strategy just for you!
"Ask your followers to review your plugin on Shopify to enter your Contest – we'll keep track of all you contestants."
Shopify is one of the easiest eCommerce creators on the market and have recently topped more than 500, 000 merchants in 2017. That's a 75% percent annual growth rate and 40 billion plus in sales – if you're not selling on Shopify you may want to consider it. Add the incentive of a Rewards Fuel contest to your Shopify marketing strategy to encourage reviews on your site and watch your sales skyrocket!
Why Reviews:
Reviews will bump your site in search engine rankings, give you valuable feedback from your customers and provide you with a chance to engage with them.
Here's a few more reasons why eCommerce platforms need to embrace, incentivize and promote reviews:
90 percent of respondents claim that positive online reviews influenced their purchasing decision while 86 percent of them had been dissuaded by negative reviews in the past.
72 percent of consumers actually trust a local business more if they read positive reviews about it, while only 10 percent did not take any notice of online reviews.
77 percent of people take the time to read product reviews before they make any purchases online.
88 percent of customers trust online reviews as much as personal recommendations.
Original Source: Business.com
In fact, we can speak from first hand experience that reviews of Rewards Fuel on WordPress have a made a massive impact on the growth of our business.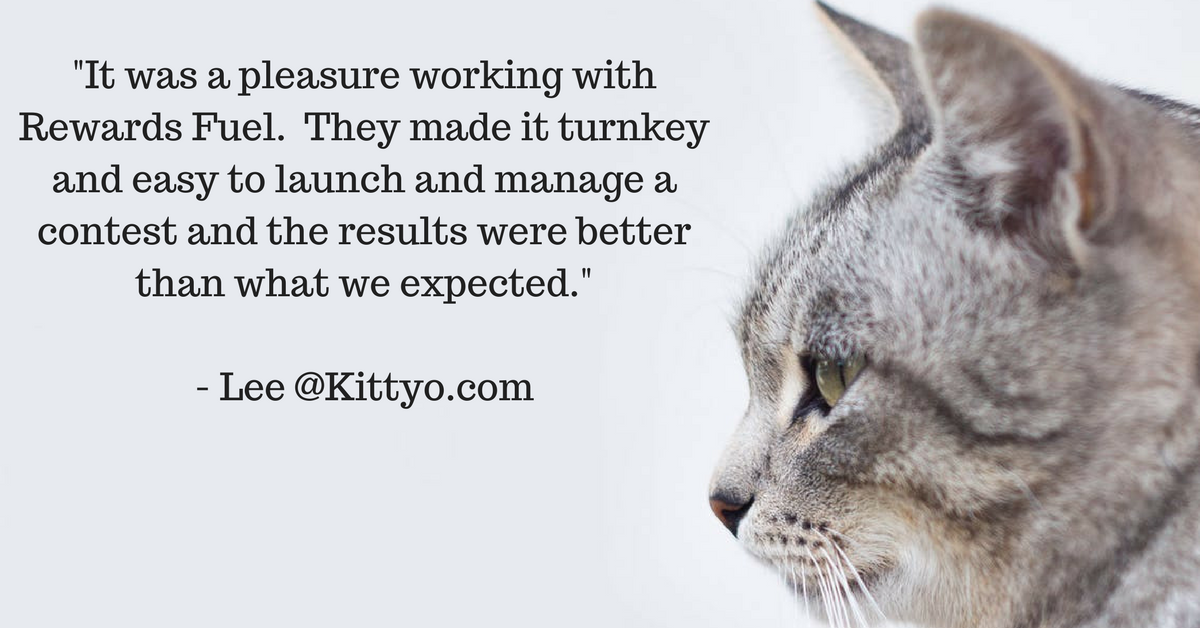 How to set up your contest using 'Shopify Review entry':
Add your entry methods – you can choose as many as you like including 'shopify review' entry
Choose the number of reviews someone can leave, and explain how they should review your products.  We also suggest you leave a link to your product(s) page making it easier for people to review / enter.

Once you have created the entry method you will receive some embedding code, this needs to be added to the page(s) where your product reviews are located.  We suggest placing it the footer of your theme file.
Once you have placed the code in the footer, we will watch for any new product reviews and record them as entries into your viral giveaway shopify contest.
Be sure to add some points to your entry method as well!
Add your prize pictures and a more detailed description
Style your contest and either launch your contest or set your start and end dates.
Questions, comments or suggestions about Shopify marketing strategy ? Shoot us an email at info@rewardsfuel.com.
Cheers,
RF
Contest TIPS: