Now you can boost your Mixcloud follower count with a Rewards Fuel Mixcloud contest!
How:
If this is your first visit to our site, please take a look at the contest packages available and sign- up to start.
Once that is complete, you're ready to create a contest.
You have the option of using our hosted contest page or you can embed your contest on your WordPress website, please take a moment to install our WordPress plugin.
Once that's complete you're ready to log-in and get started creating your contest, check out the video below for a quick demo.
Choose the MixCloud Entry method and copy and paste your Mixcloud URL into the entry method creator.
Add a description of your Soundcloud account and your contest.
Next add entry points.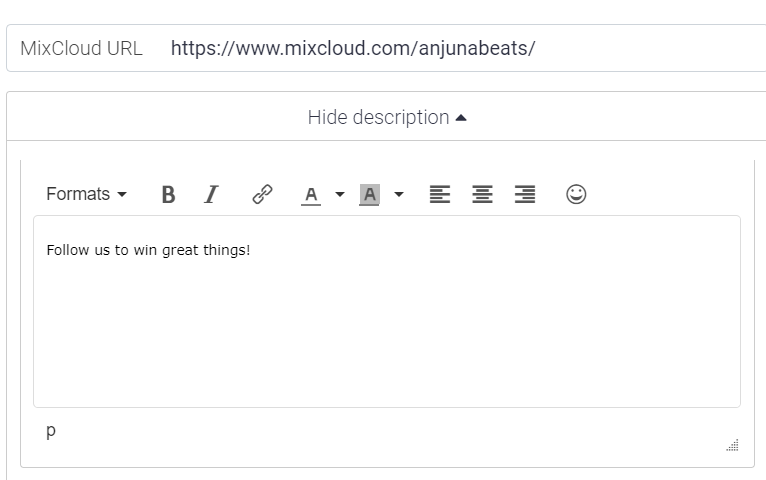 Your entry method will look like this: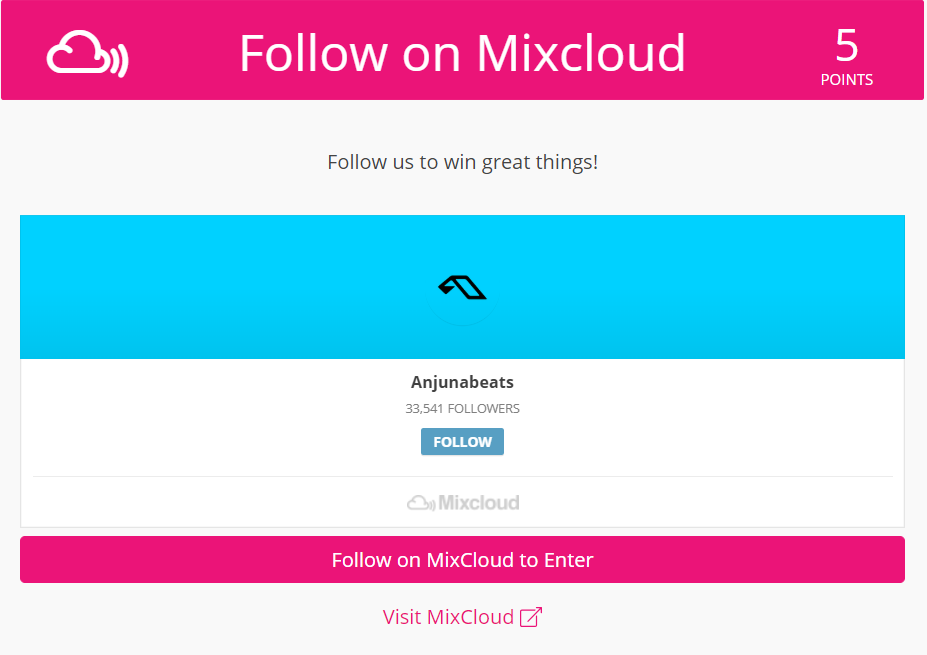 Need a hand setting up your Mixcloud contests or short on time?  No problem, we'll help set-up your first Mixcloud contest for you free of charge, just email Rochelle@RewardsFuel.com.
Contest TIPS:
Questions, comments, suggestions? Please let us know in the comments below, or by email at Info@RewardsFuel.com.
Happy Contesting!
#WinWin Marketing
RF