Want to upgrade your account for free? Consider becoming a Rewards Fuel/ Zapier Beta Explorer. We're excited to announce a new partnership with ZAPIER, the platform that allows you to "connect your apps and automate workflows." This means that almost anything can be an entry method into your next contest. Ask contestants to complete a survey with SurveyMonkey, gather information using WooFoo , generate leads in SalesForce and more.
Sounds good right? If you said yes, and you would like to become a Rewards Fuel/ Zapier Beta tester please read on….
We've  built two connections to start, a Zapier trigger and a Zapier action.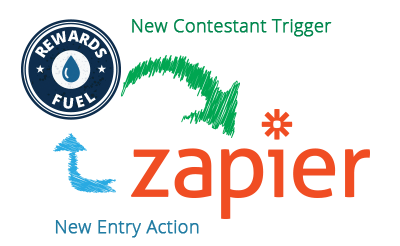 How to start:
Our first trigger with Zapier beta explorer allows you to receive new contestants in your contests.  We'll send new contestant information to your Zapier beta explorer automation where you'll have over 750 app's to connect to.
Our first action will allow almost any Zapier trigger to be an entry into your contest.  For example someone can fill out a form on your website and be entered to win.  We can even send an email telling the new contestant to visit your contest to complete more actions and improve their chances of winning.
This powerful new integration will only be available in our Promoter Pro plan, but as a Beta Explorer you'll be upgraded automatically for Free.
Questions or comments? Please email us at 

[email protected]

.
Contest TIPS: