Use the Rewards Fuel contest style editor to make your contest look perfect.
Change contest colors
Use one of our palettes or customize it and create your own color palettes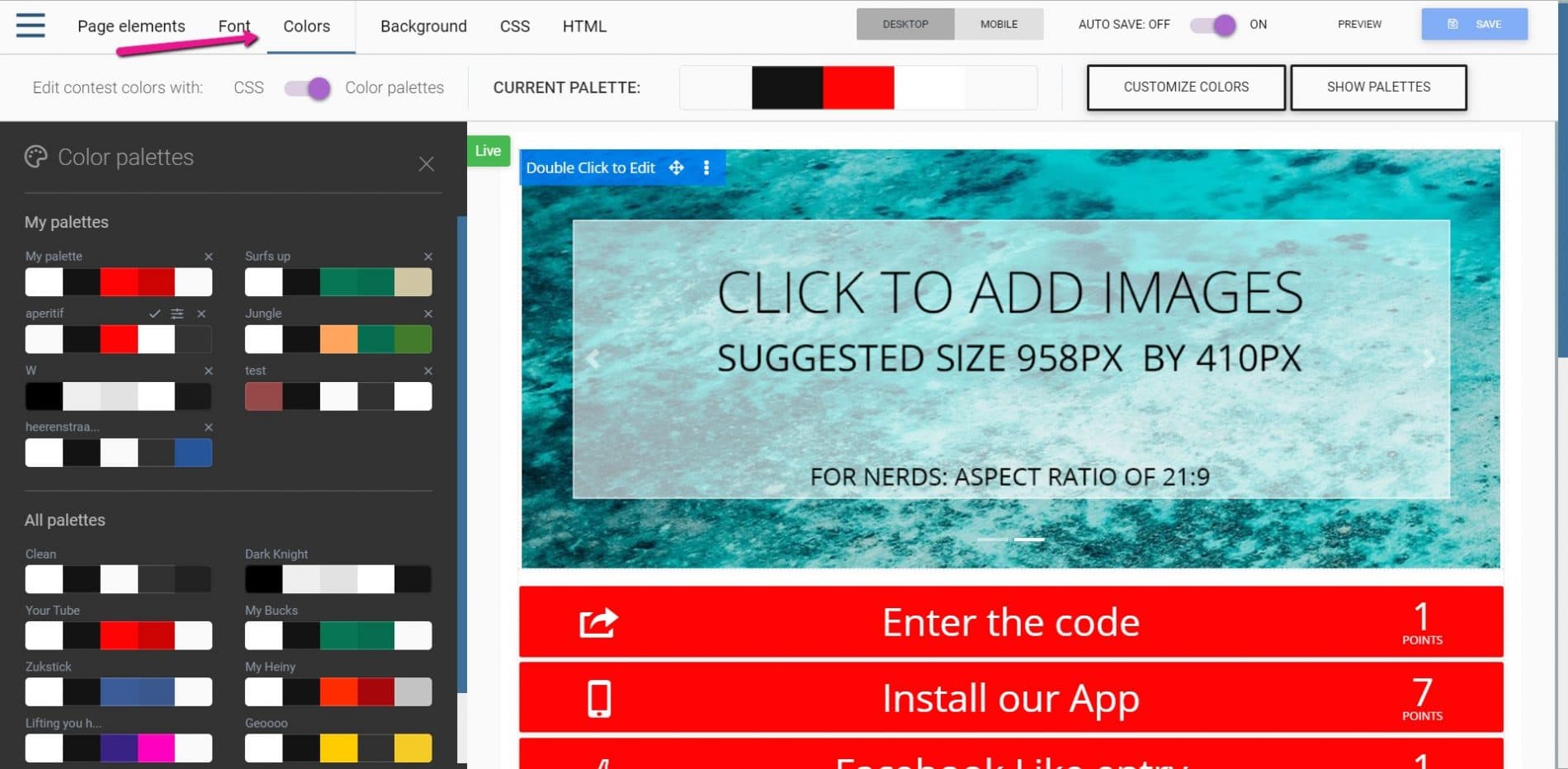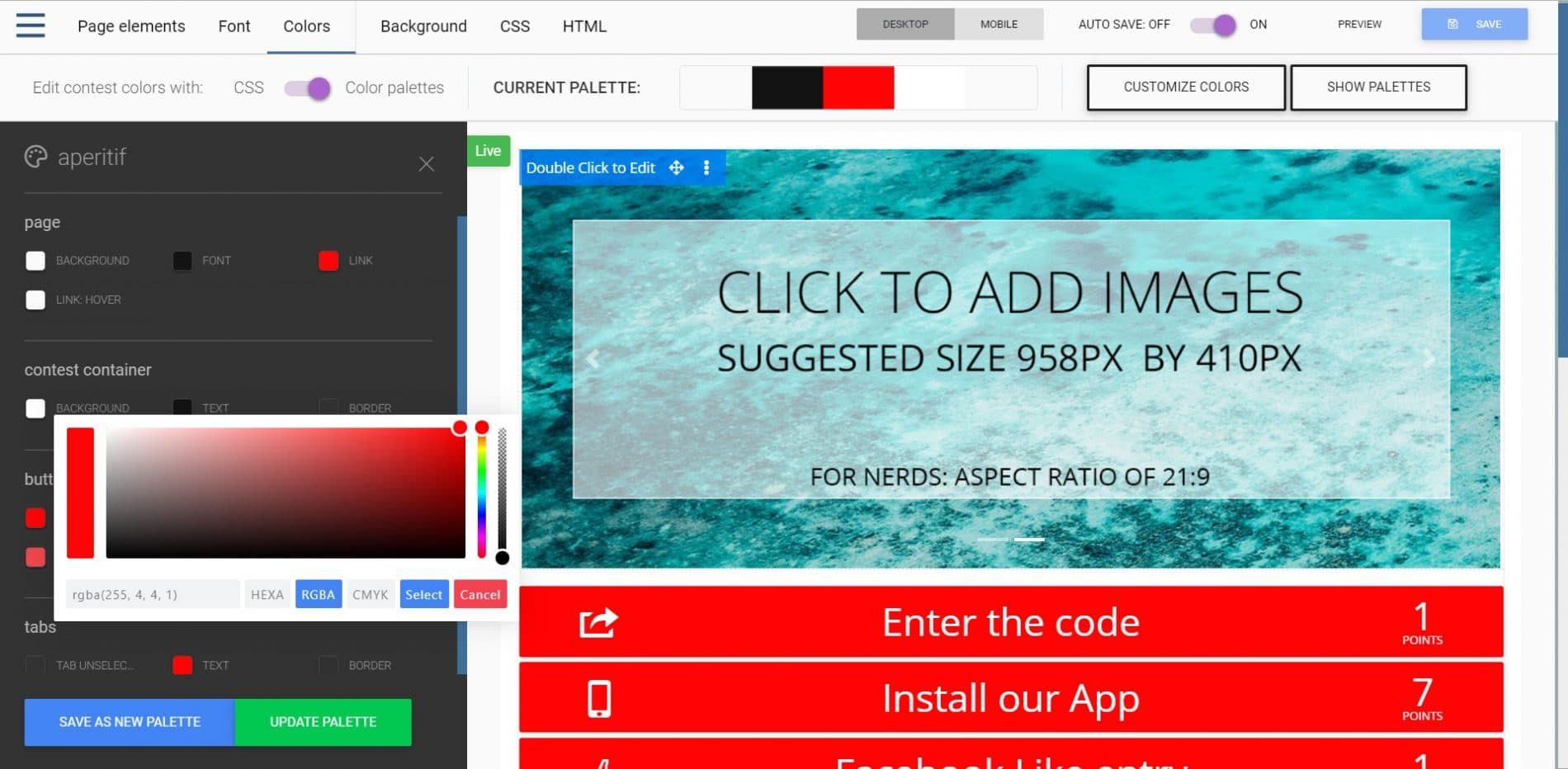 Add one or more background images
Upload your images, or select one of ours. You may have more than one background image and select how long we show each image.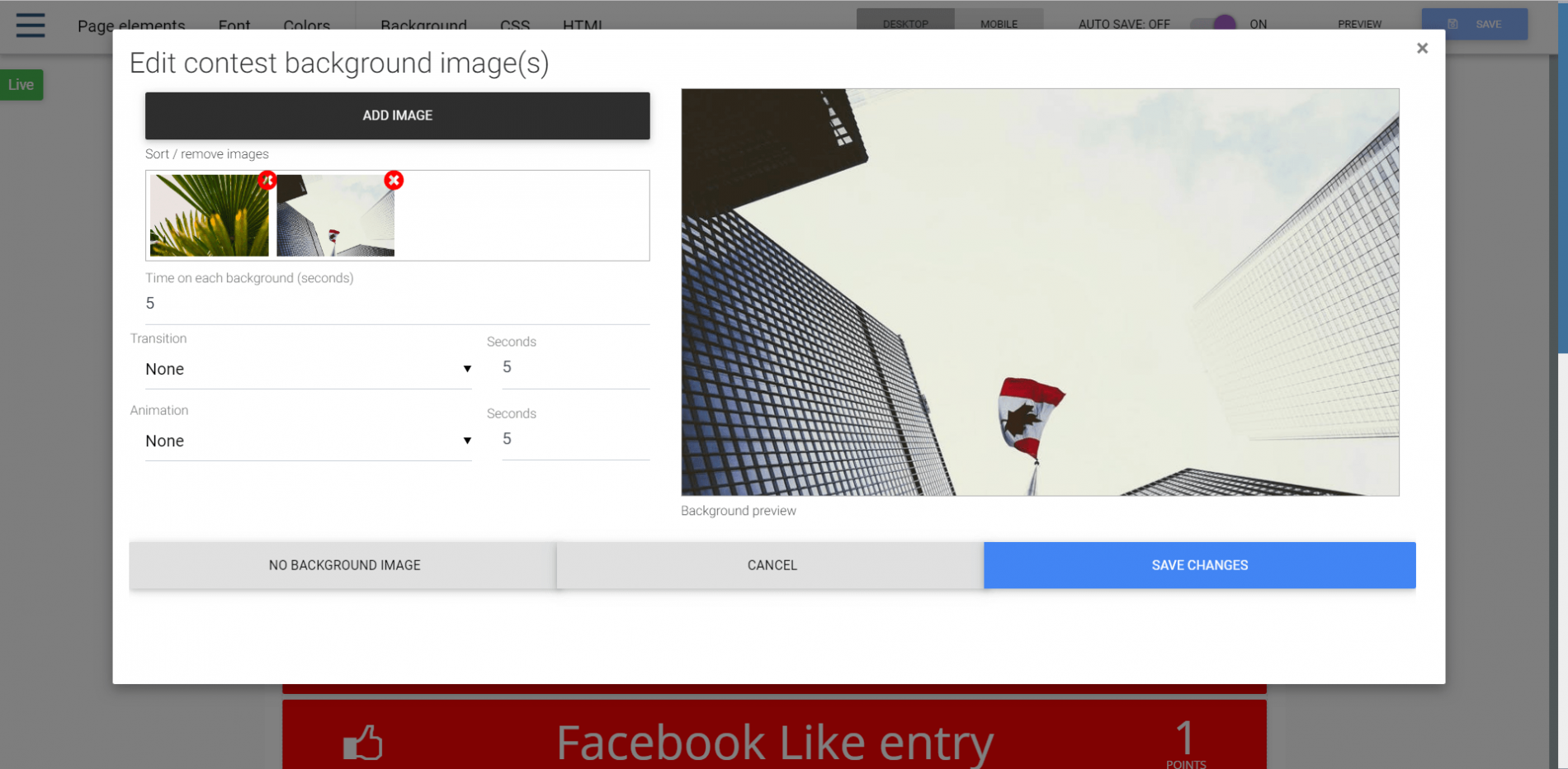 You can pick from over 700 fonts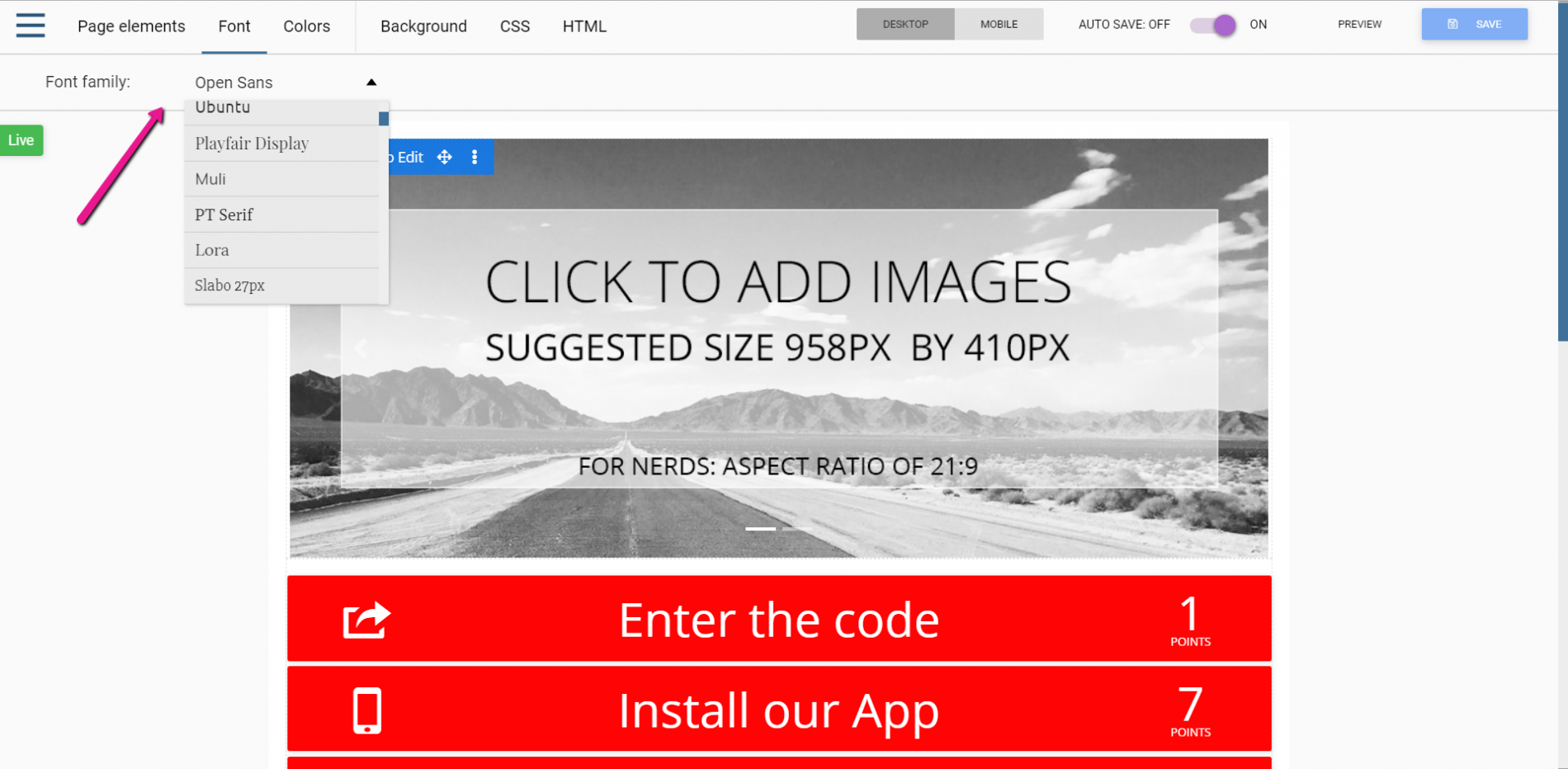 Add, remove or re-order contest layout items like countdown clocks, image carousels and more
Drag and drop page elements into your contest. Page elements consist of things like videos, images entry methods, countdown clocks, your own HTML and more.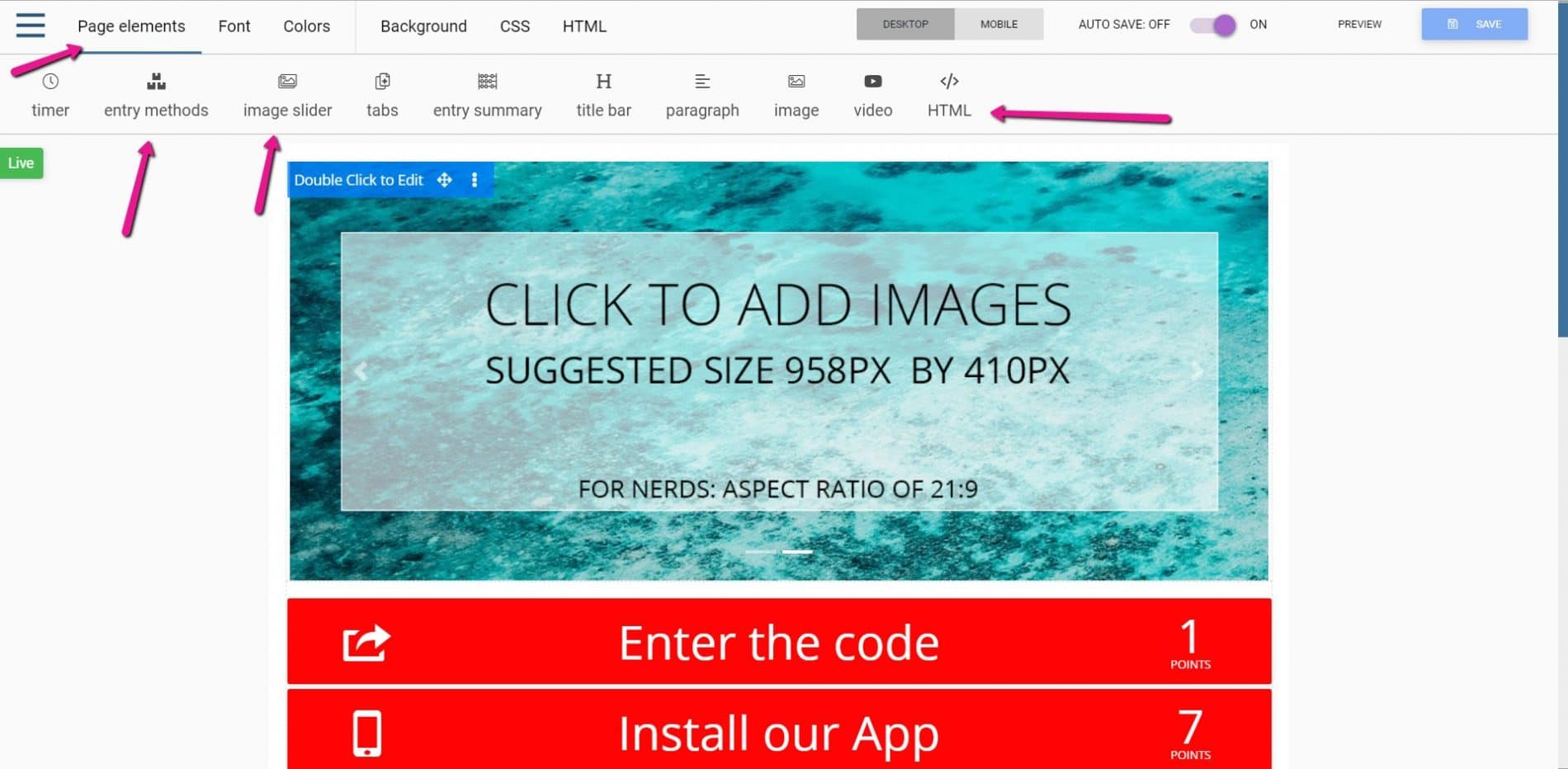 Add images
Upload your own images, pick one from your library or use one of ours.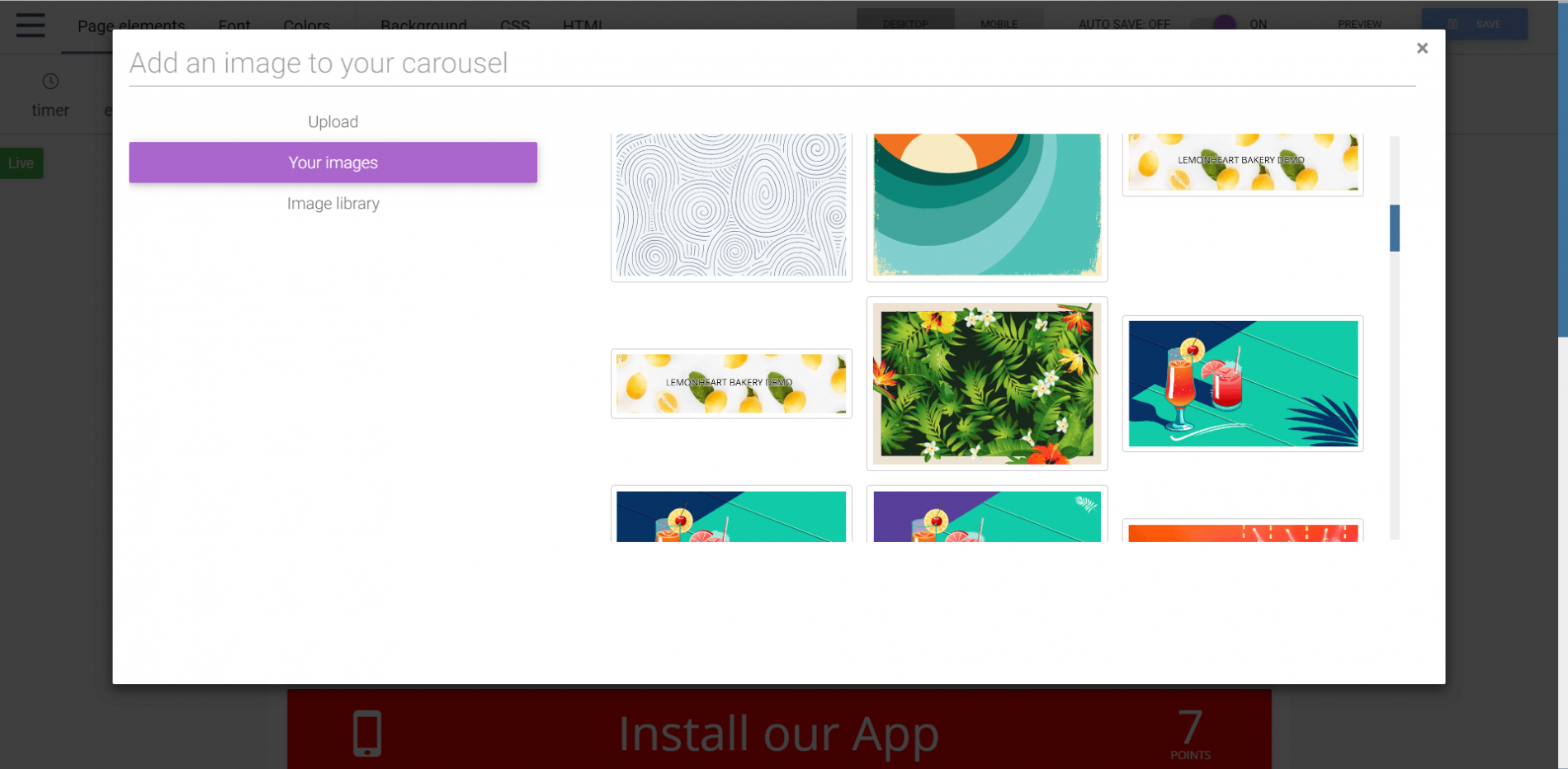 Custom CSS
Want to get nerd with us and really customize your contest? Try our CSS editor. You can see the code we use to style your contest, you can make changes and see them right away.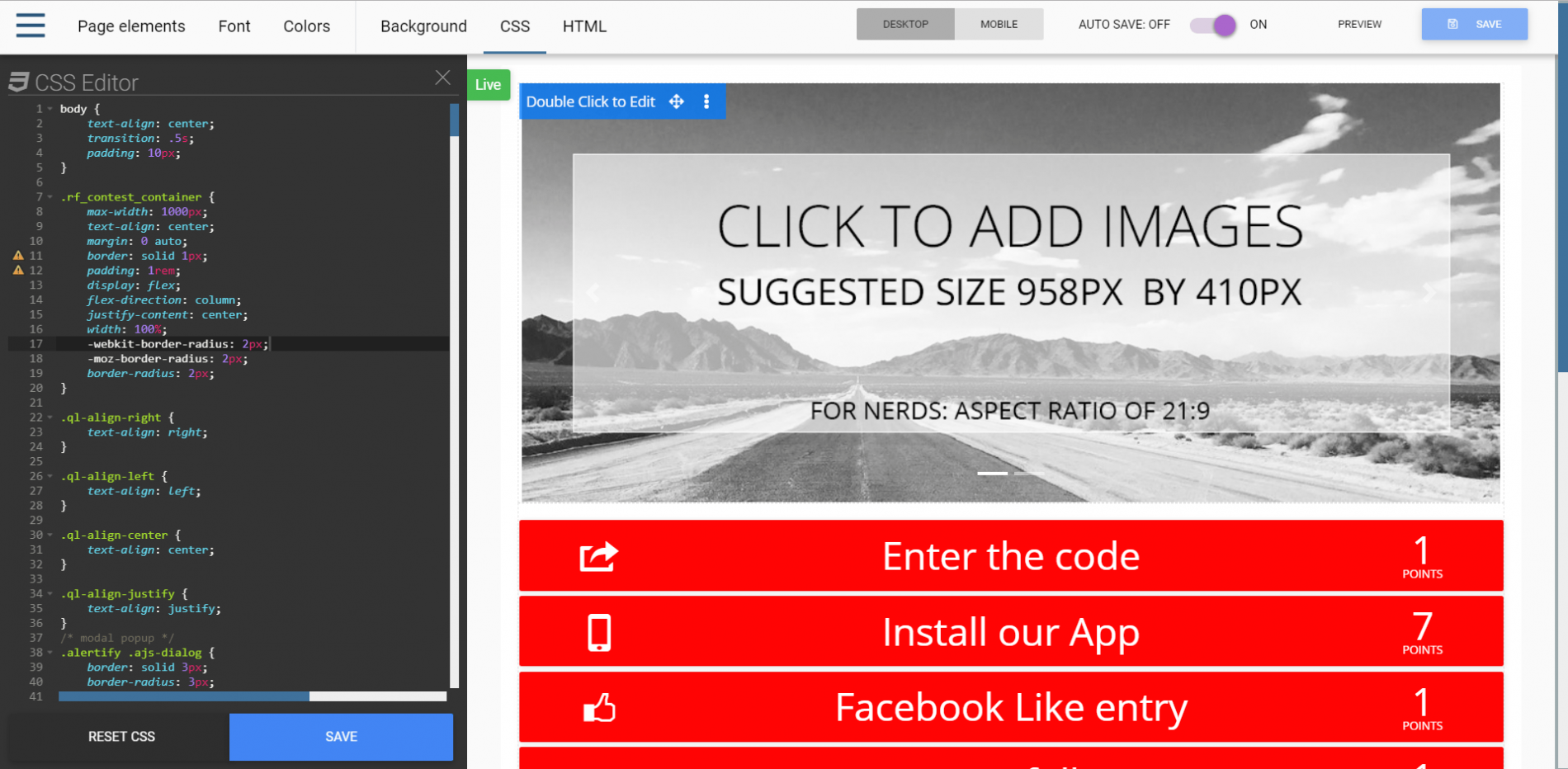 Custom HTML
Just in case you need something a little extra special we added a custom HTML editor, this lets you change everything from entry method buttons to the way we word stuff.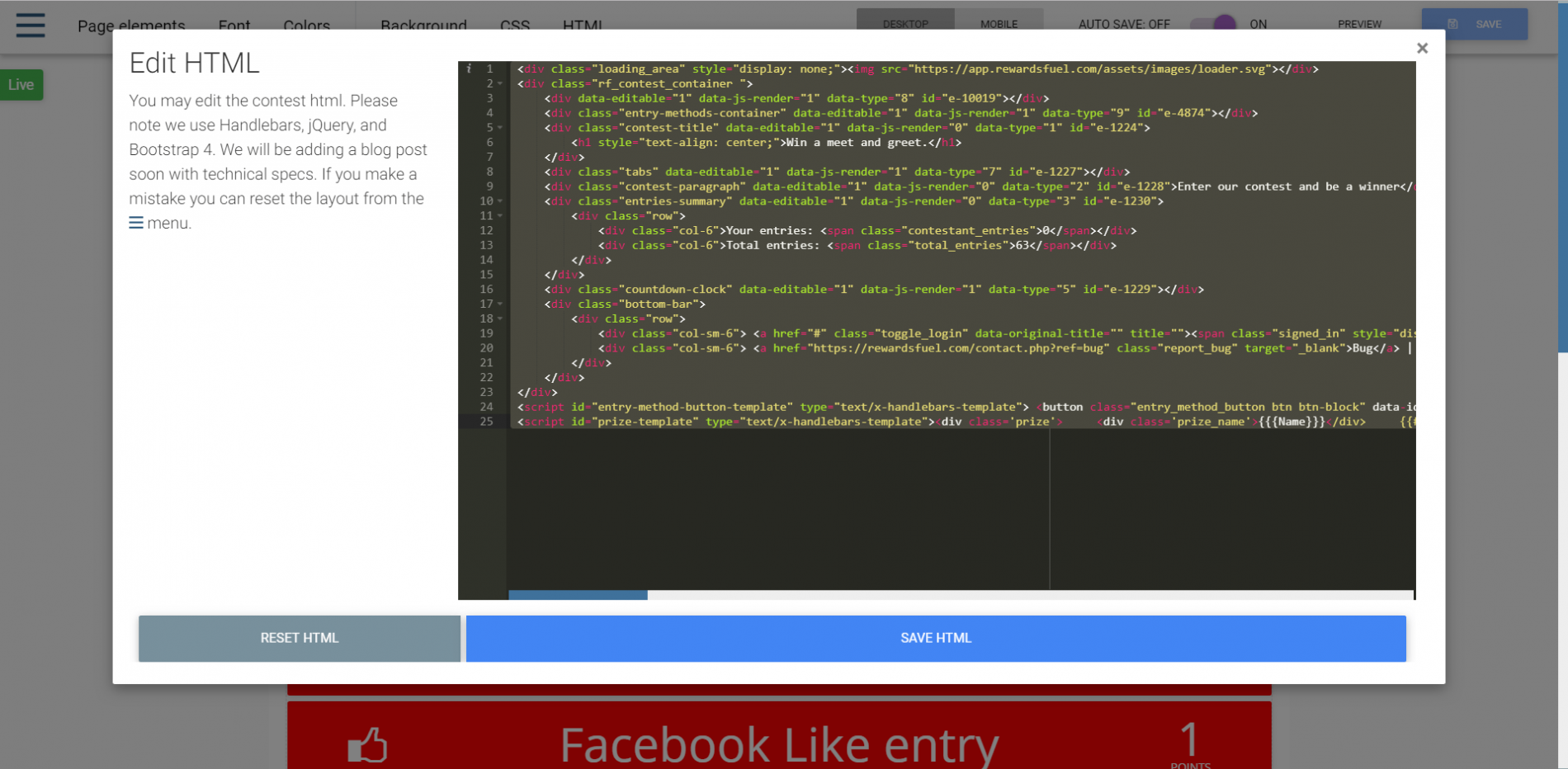 What can contests look like?
We have pre-build contest templates, but really its up to you. Below is one of our demo contests.
Social media contest software by Rewards Fuel
Plan needed for editing contest layouts?
Marketing Master, Promoter, Promoter Pro
This editor is available on all plans, you will need Promoter Pro in order to use all features (Videos, Custom CSS, Custom HTML and backgrounds).
Contest style FAQs
Can I change the buttons?
The button colors are totally customizable from the colors to the wording. The color palettes control button colors, if you want to change the other features you can do so with the custom CSS or HTML editors.
The HTML and CSS editors look difficult, do I have to use them?
Not at all, these features are there just in case you want to use them. We also can provide design services to customize your contest for you.
Can I remove something from the page?
Yes the drag and drop editor allows you to add, remove or edit everything on the contest page.