Scheduling Contest Tweets with Rewards Fuel Contest Software (using the Retweet to entry method) is easy, saves time, and can help improve the engagement of your contest.
Once you have connected your Twitter account to Rewards Fuel (done on your account page), you will be able to use this option:
1. Select Add Retweet Entry Method, find Schedule a Tweet in the drop-down Menu: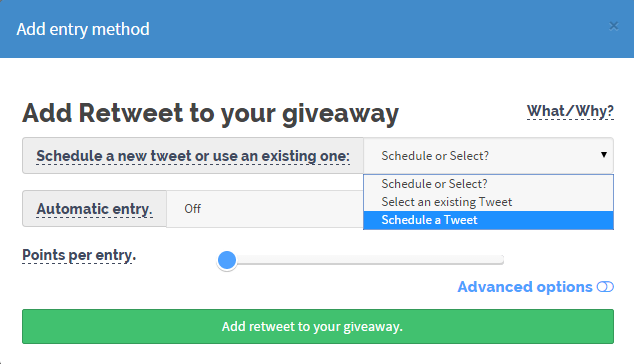 2.  Schedule contest tweets accordingly: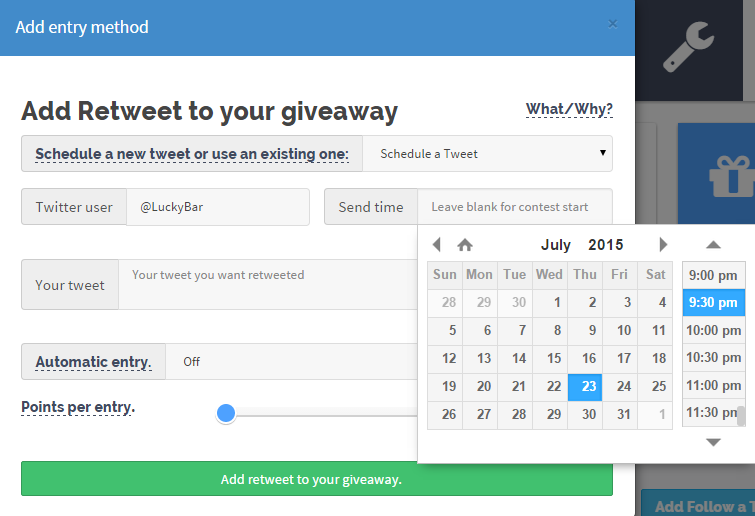 *You will need to set the Automatic entry to "on" for Rewards Fuel to gather each RT entrant who completes the requested action.
This will also open up notifications and an option to hide the Tweet Method from your contest page (you might want to use this if you want to only gather those who would be Retweeting directly from Twitter.)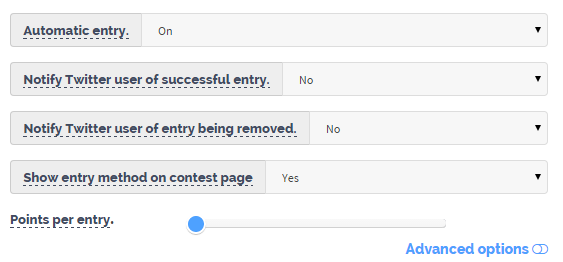 Select your points, click "add retweet to your giveaway" and you are set to go!
Find out more how to set this up using Rewards Fuel Giveaway Software!