Looking for creative ways to build your customer base and keep people coming back for more? The answer is by using giveaway maker for  your customers.
Giveaway prizes do not have to be extravagant or expensive to generate response. Most people would assume that the larger the prize the better the contest participation, and, for the most part, they are correct.
BUT… One way around that is to be creative and offer incentives that are simply not available for everyone. Giving away something exclusive (e.g. backstage passes, meet and greets, advanced copies, autographed merchandise) can not only be cheap or free for you, but a great incentive for your audience to stay engaged.
 Countdowns encourage immediate participation – and even purchases
Contests create a sense of urgency. Since any sweepstakes or giveaway has a set end date for entering – and therefore winning – making sure that it is quite obvious that they only have so long to enter actually helps to improve the number of entries.
Not only that, but, if they Like your Facebook Page, join your event, follow you on Twitter, Retweet a post, use a particular hashtag on various social media sites, sign up for your email list, or even make a purchase, knowing that they only have so many days or even hours to do it will help improve conversion rates.
If they know they only have until the end of the day, or similar limits, they'll likely do it right away if they are interested in the prize.
Freebies improve your brand's image online
Carefully engineered giveaway maker tend to result in positive sentiment. Users see the obvious social proof that your company is generous and wants others to experience your products, services, or other offerings.
You can also extend the reach of your marketing efforts by sharing images of winners and their prize(s) on your various social media platforms, which is an exciting reward in itself for many social media users.
https://twitter.com/MChelleMarie/status/597848769040764928
Contest winners become brand evangelists
Brand advocates are one of a brand's most important resources. They lead to frequent discussions about products and their unbiased actions persuade the purchasing decisions of many others.
According to the "Field Guide to Brand Advocates", brand advocates are 83% more likely to share information than the average Internet user. It almost doesn't matter what they win – everyone loves to get a prize, and they will most likely share their joy with their social networks – allowing your fans to become your advocates, and you can reward those who work the hardest.
This is invaluable from a marketer's perspective, since you gain free positive content that is spread virally across the web.
Reward your fans with a unique brand experience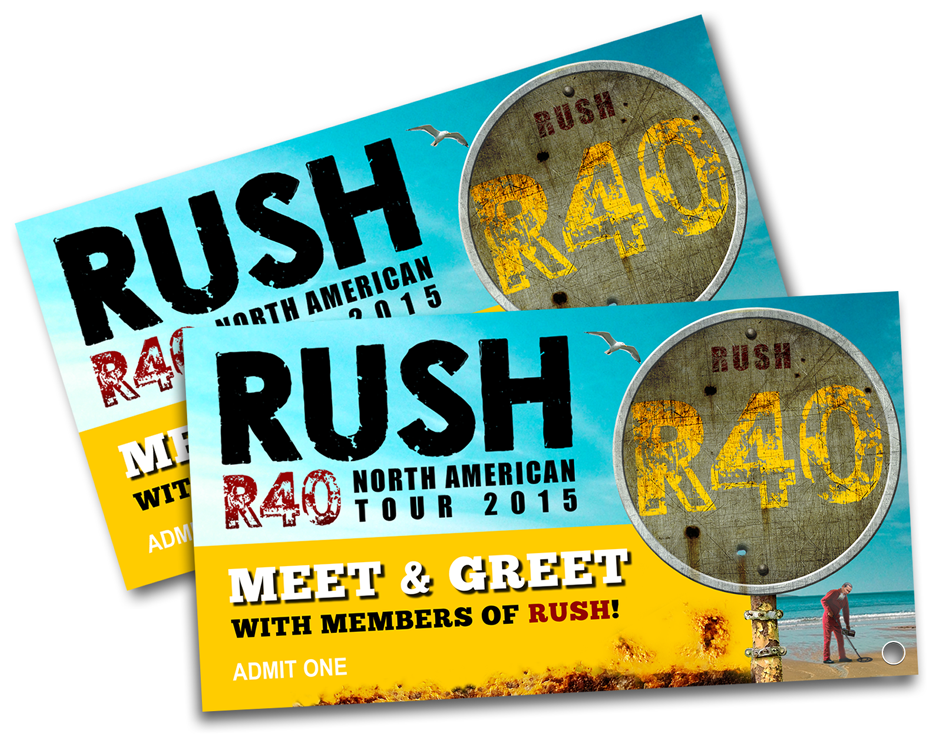 Developing a prize package that your true fans would be thrilled to win is what will truly make a difference. Here's a Meet & Greet with well known band RUSH! This contest closes on July 9th, 2015.
Not sure what they would love? Ask your customer service team, check out what your audience is saying on social media about your vertical and, finally, ask yourself what would make you over-the-moon excited if you won it as a consumer? The answer may be closer than you think.
To conclude
At the end of the day, remember that as a marketer, giveaways and contests can be an effective way to enhance a positive corporate image, gather prospective leads and generate repeated reminders of your company long after the contest is over –  a valuable way to reach your audience in both conscious and subconscious ways.
In fact, they can be key weapons in your arsenal – so be sure to use them to your advantage!
# giveaway maker