Before your contest starts we want to help you promote it and build anticipation for the start date.  Your contest creator includes a countdown clock which tells your audience when the contest begins and lets them sign up to be notified of the start of the contest by email.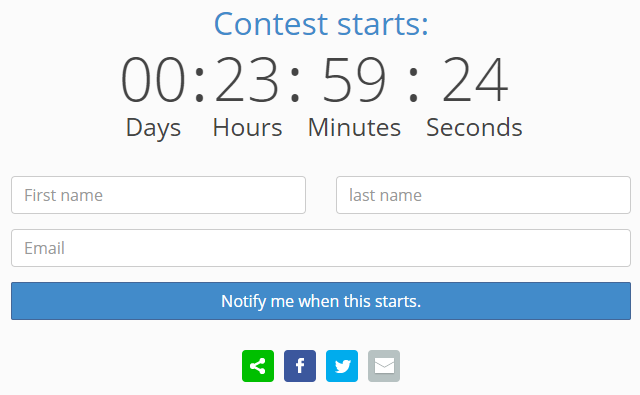 How do I see my sign-ups?
You'll see everyone who has signed up from your settings page of the contest.
How do I get people to sign up?
Promote your contest early with a blog post,  social media, newsletter or with the assistance of an influencer and encourage your contacts to sign-up early. No website or time to create a blog post? No problem,  try sending out your hosted contest page, here's a look at a contest demo.
How can I get more people to visit my contest?
Try our contest invitation tool, and send invites to enter your contest.