Calling all Etsy Users! We've added 2  new contest entry methods to help you boost Etsy sales!
"Now you can ask your followers to 'Visit and favorite your Etsy store' to win your contest"
We'll keep track of all your contestant for you! Combine this with a few other strategic entry methods and you've got a solid contest strategy to drive traffic to your store and boost Etsy sales.
PLUS:
Discover who your followers are:  Our in-depth statistics package will show you who entered your contest allowing you to create highly focused re-targeting marketing campaigns.  Stats include age, gender, location, device used and more.
Collaborate with Influencers:  As mentioned above, your statistics package will show you which influencers have entered your contest (measured by Klout) so you can connect on future campaigns.
How to add this to your Contest to boost Etsy sales:
Log in to your Rewards Fuel account; if you don't have one yet, sign-up and choose our Promoter Pro Package.
Follow the directions on this video to create a reward fuel contest until you reach the 'Add more entry methods' step…
Add 'Favorite on Etsy and visit our Etsy shop' in the entry methods section.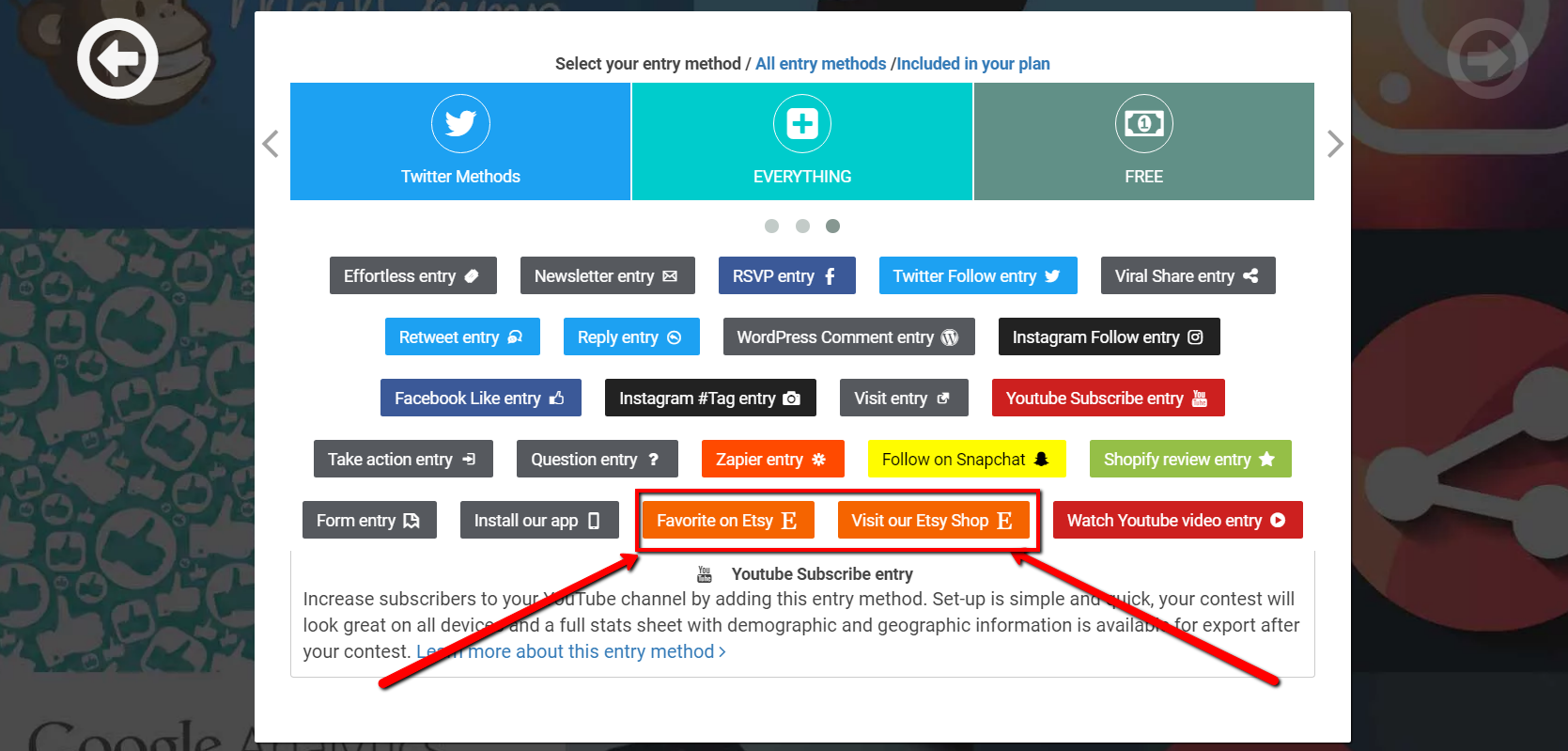 Next you'll see the following screen appear…
Add more entry methods (if you choose) plus the details of  your prize and that's it! You're ready to launch your contest and drive traffic to your Etsy store.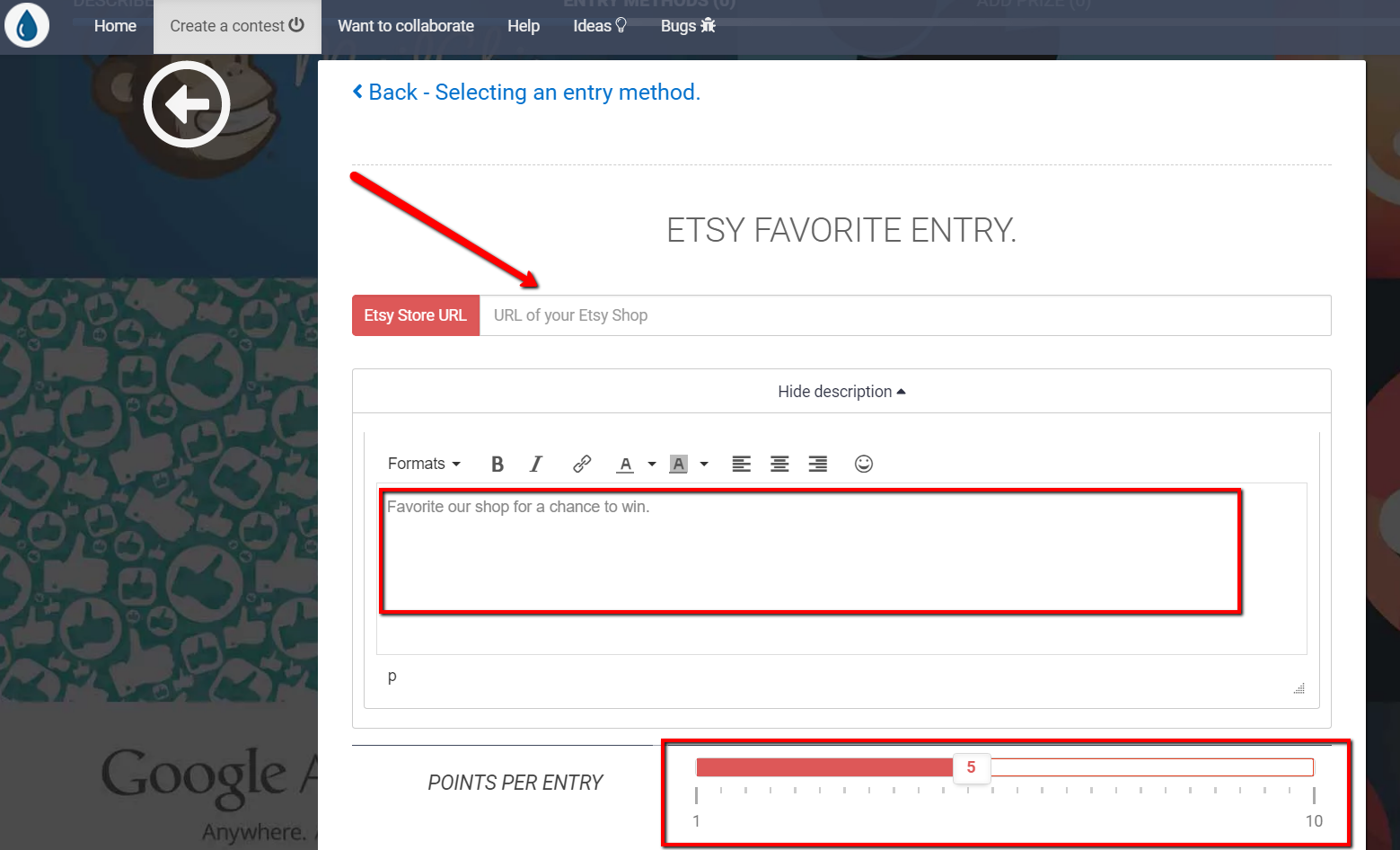 Need a hand setting up your contest or short on time?  No problem, we'll help set-up your first contest for you free of charge, just email [email protected].
Contest TIPS:
Questions, comments, suggestions? Please let us know in the comments below, or by email at [email protected].
Happy Contesting!
#WinWin Marketing
RF
Need some contest inspiration? Check out what our clients are saying about us on WordPress.