Calling all Etsy Users! We've added 2  new contest entry methods to help you boost Etsy sales!
"Now you can ask your followers to 'Visit and favorite your Etsy store' to win your contest"
We'll keep track of all your contestant for you! Combine this with a few other strategic entry methods and you've got a solid contest strategy to drive traffic to your store and boost Etsy sales.
How to add this to your Contest to boost Etsy sales:
Log in to your Rewards Fuel account; if you don't have one yet, sign-up and choose our Promoter Pro Package.
Add 'Favorite on Etsy and visit our Etsy shop' in the entry methods section.
Add your Etsy store URL
Add a description
Next add entry points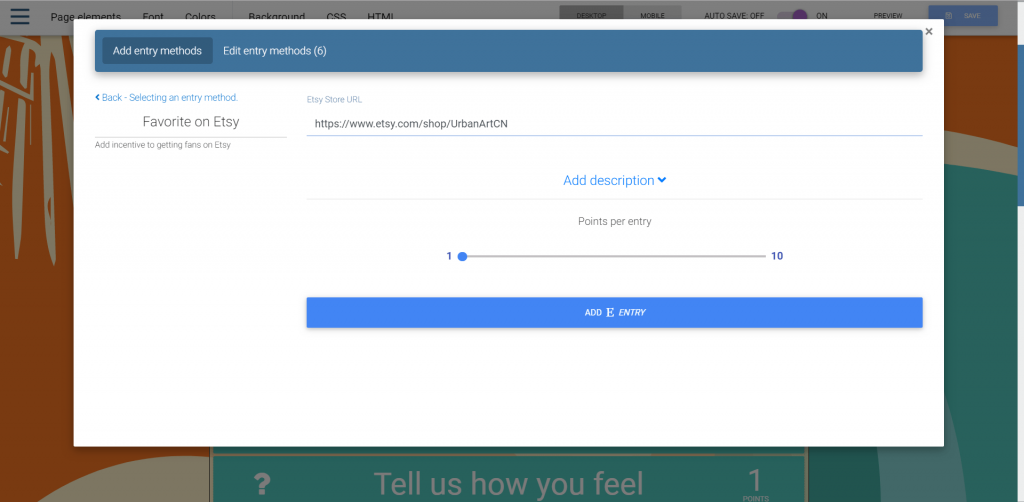 What it will look like for your contestants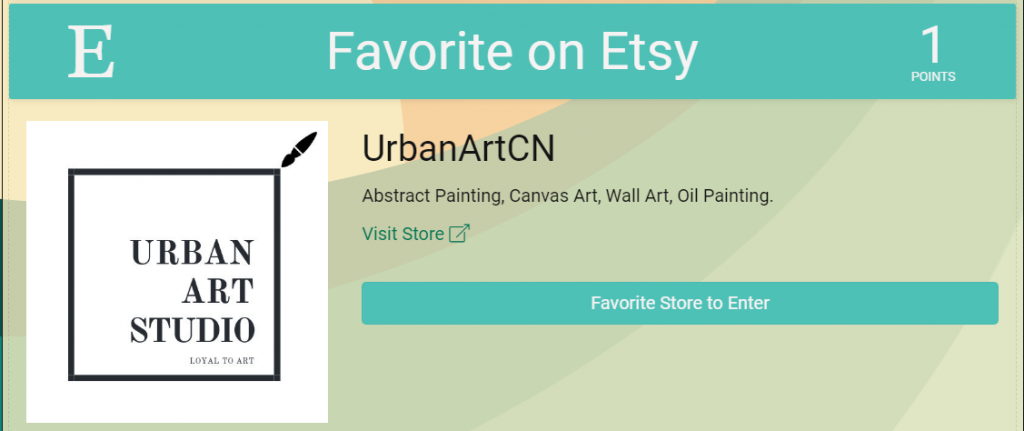 Plan needed for to use Etsy favorite entry
PromoterPromoter Pro
Etsy favorite entry is available on Promoter and Promoter Pro plans.
Viral share entry FAQs
How are entries counted?
We use the Etsy API to follow your account from the contestant's account.
Can I customize which how it looks?
Yes all contests are totally customizable.