Gain App installs with a Rewards Fuel contest! A little incentive never hurt right?
" Now you can say, Install our App to be entered to win our contest" 
You can promote an Apple App Store or Google Play link and the entry is triggered when the contestant visits your store. Google and Apple do not allow us to verify  if the user finishes the install process, but contestants serious about winning will follow through with process.
How to Start:
Visit www.RewardsFuel.com  and choose 'create a contest': Don't have an account yet? Sign-up and choose our Promoter or  Promoter Pro package.
Describe your contest:  Add a name,  description, start and end dates and pictures or video.
 Add entry methods: We have over 30 different entry methods, choose as many as you like including 'Install our App.'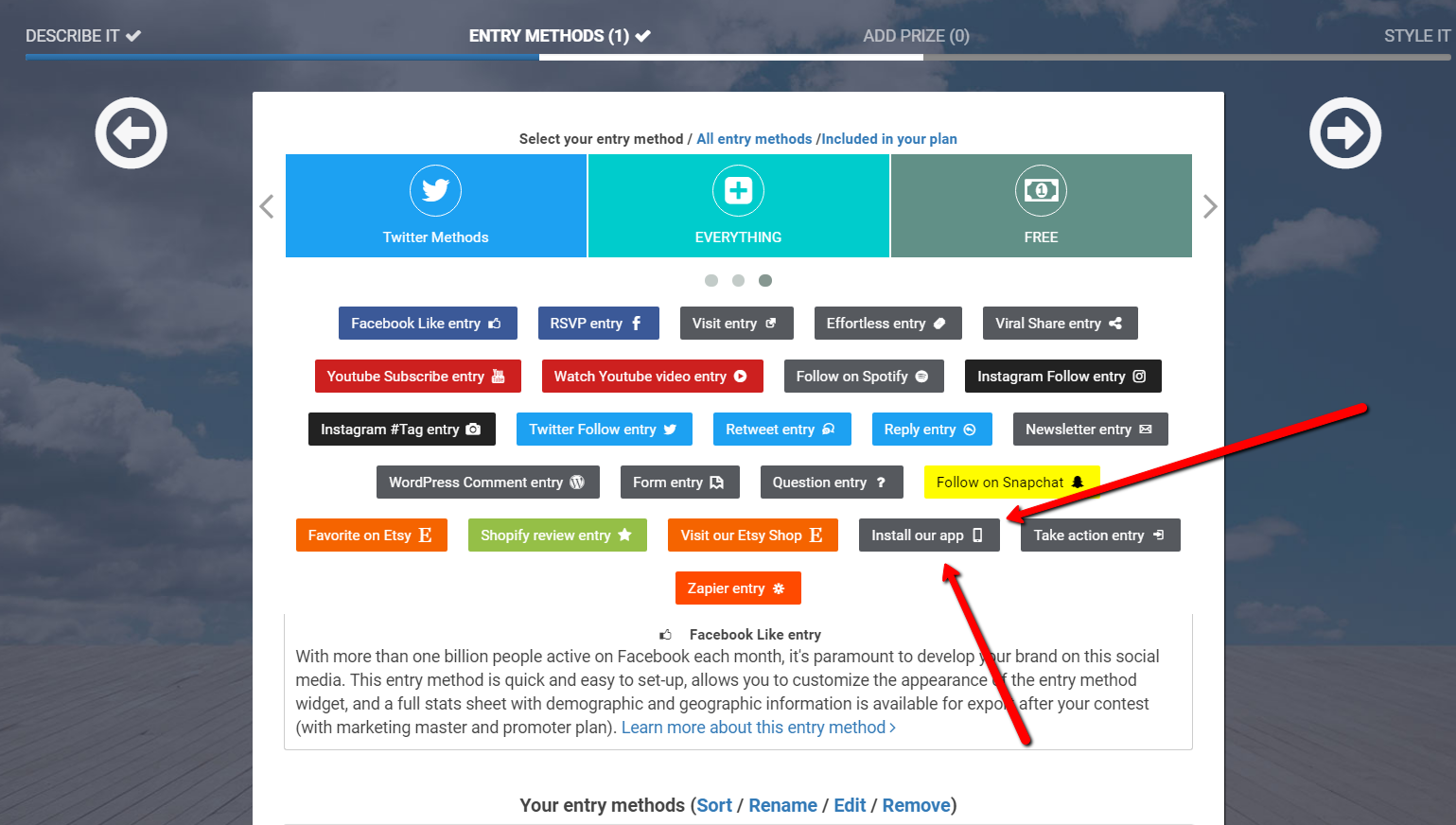 The following screen will appear…
Add  the URL of your App from either Google Play or Apple.
Add a description of your app.
Next add entry points:  The more points you add to the entry method the more of a priority you're placing on the entry method.

Add more entry methods if you like plus the details of  your prize and that's it! You're ready to launch your contest and boost installs of your App.
If you have any questions or comments please send us an email at info@rewardsfuel.com – we'll create your contest for you free of charge.
Contest Tips:
Happy Contesting!
Ps – Our blog has tons of great tips and tricks as well! How to add multiple winners to your contest, publish your contest to Facebook tabs, or how to send out invitations to your giveaway.
Cheers,
Rewards Fuel