According to Marketing Land, 90% of customers state that their buying decisions are influenced by online reviews.  Your ability to generate online reviews can make or break or your business.
The fact that reviews are important isn't rocket science, so the question is…how are you going to get more?
How about a contest?
Using a contest as an incentive to get people to visit your reviews page and say something nice can help you get more reviews and in turn get more customers.
Creation is simple, ask for the review and give a URL where people can go to leave it for you.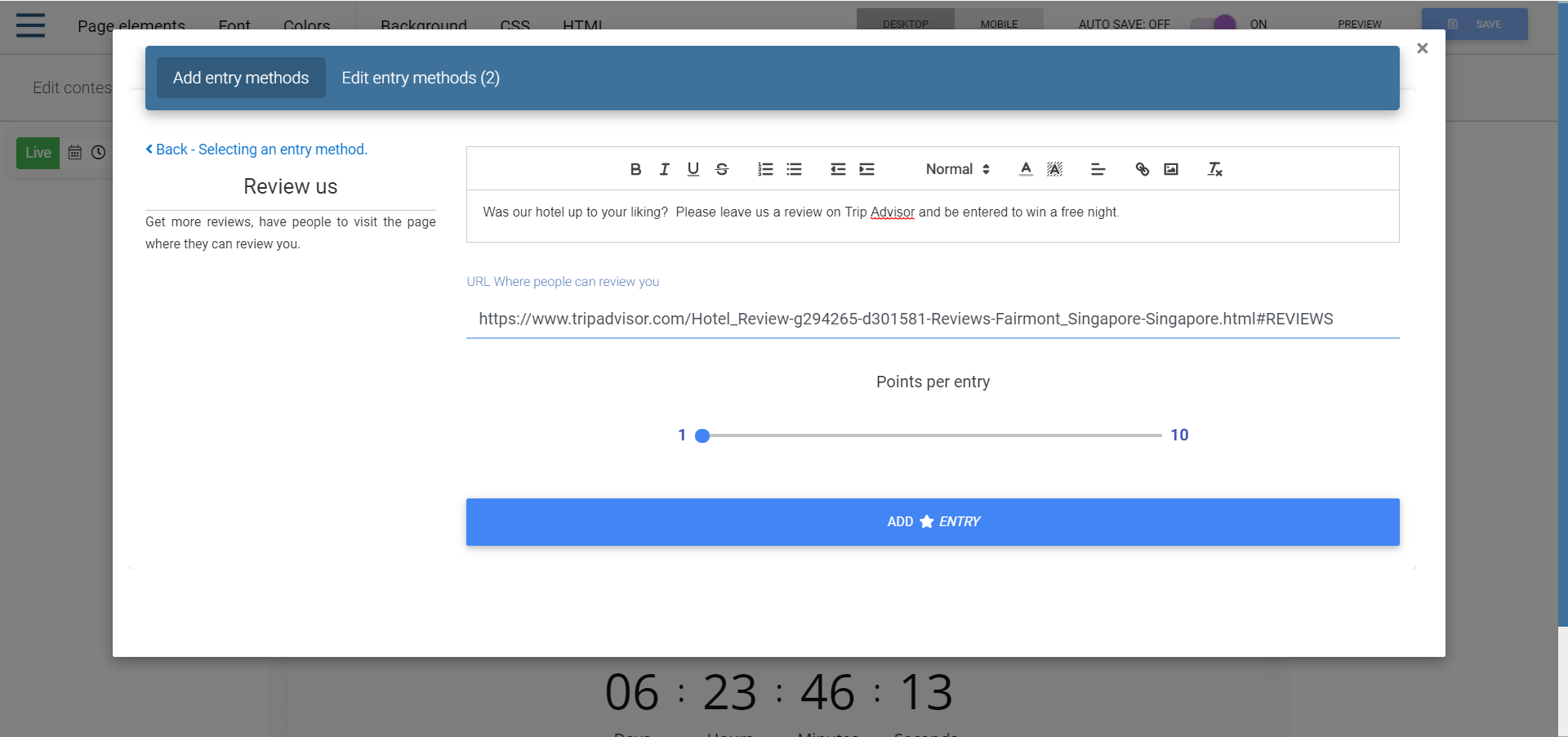 What the contestants see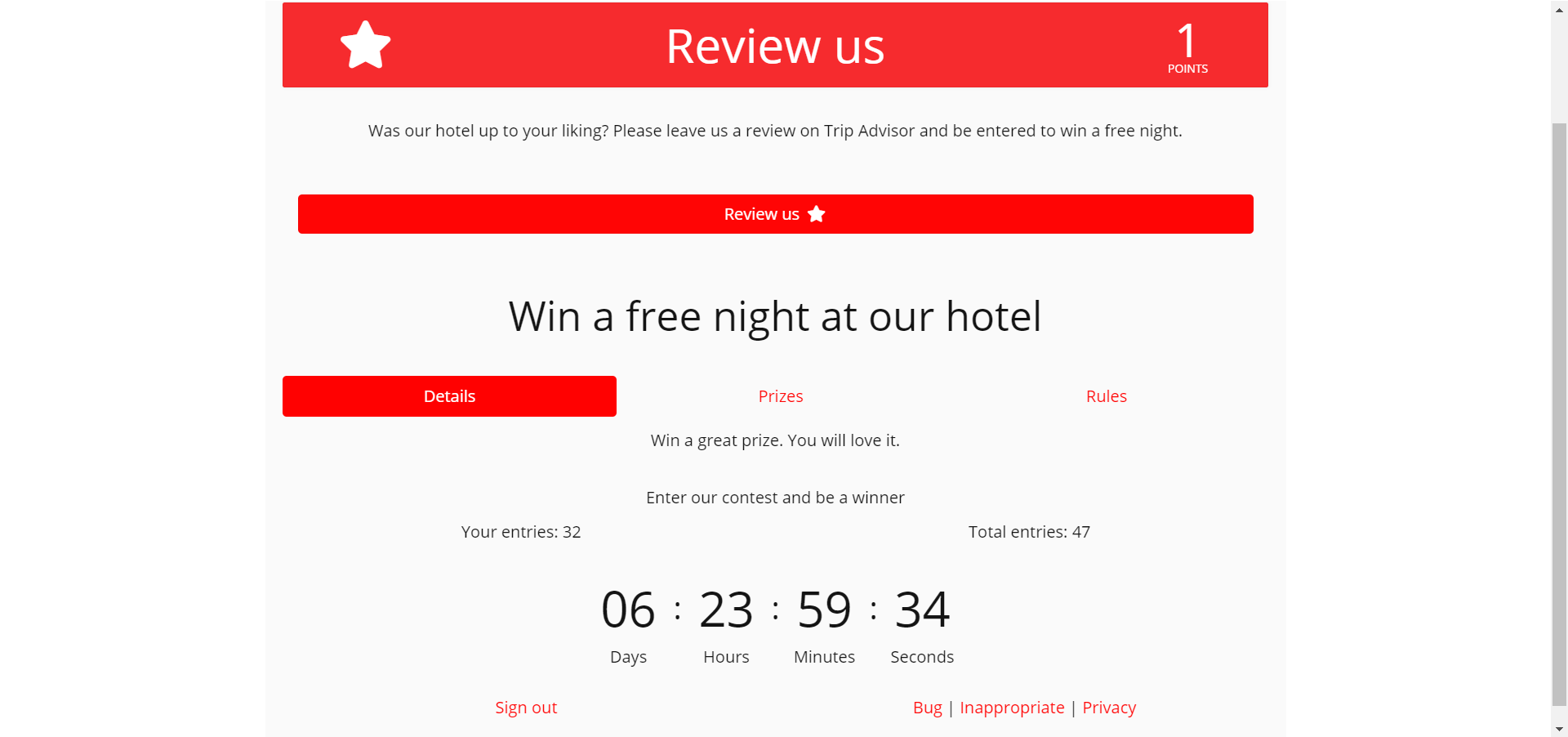 What plan do you need to use review entry?
Viral share entry is on the promoter pro plan.
Review entry FAQs
How do we count entries?
We create a custom tracking link for every contestant so when people click through from the custom link we record it. If the person who clicks through from the custom link enters your contest the person who shared the link will receive entries.
Is this against the terms for reviews?
Getting reviews is important, but you will need to be careful about how you ask it.  Different review services like Amazon and Google do not want you to add incentive for reviews. We simply send the contestant to your review page. We cannot verify that your contestant actually left a review. All we do is verify that they visited your review page, therefore, improving the number of reviews you receive.
Which review site can I send contestants to?
You can send contestants to any review site. Just enter the link of where people can leave you a review and we will track that.
Wouldn't it be better if I could insist on a review for the entry?
No, insisting a review would be against most terms and conditions and could backfire.  Making people aware that they can leave a review and showing them where to leave the review is a better idea.
What happens if I get a negative review?
Negative reviews happen, sometimes the person is sein with just cause and sometimes the opposite is true.  How you respond to the negative review is really what matters.