Want to drive traffic to your website and gain feedback from your customers? We've got just the thing. With our new tool you'll be able to quickly make a contest to drive traffic to your website and gather valuable information from your customers at the same time.
"Simply ask your follower to answer a question to enter to win your contest – Rewards Fuel will keep track of all your contestants  for you."
Features Include:
Set a minimum number or words for their response
Export or print your contestants answers
Share you contest statistics via email or professional PDF
Send notifications to your contestants
Allow Rewards Fuel to choose your winner ++ more
How to Make a Contest to Drive Traffic to Your Website:
Setting up Question Entry:
When you reach the 'add entry methods' portion of you contest, select 'question entry' and ask your question.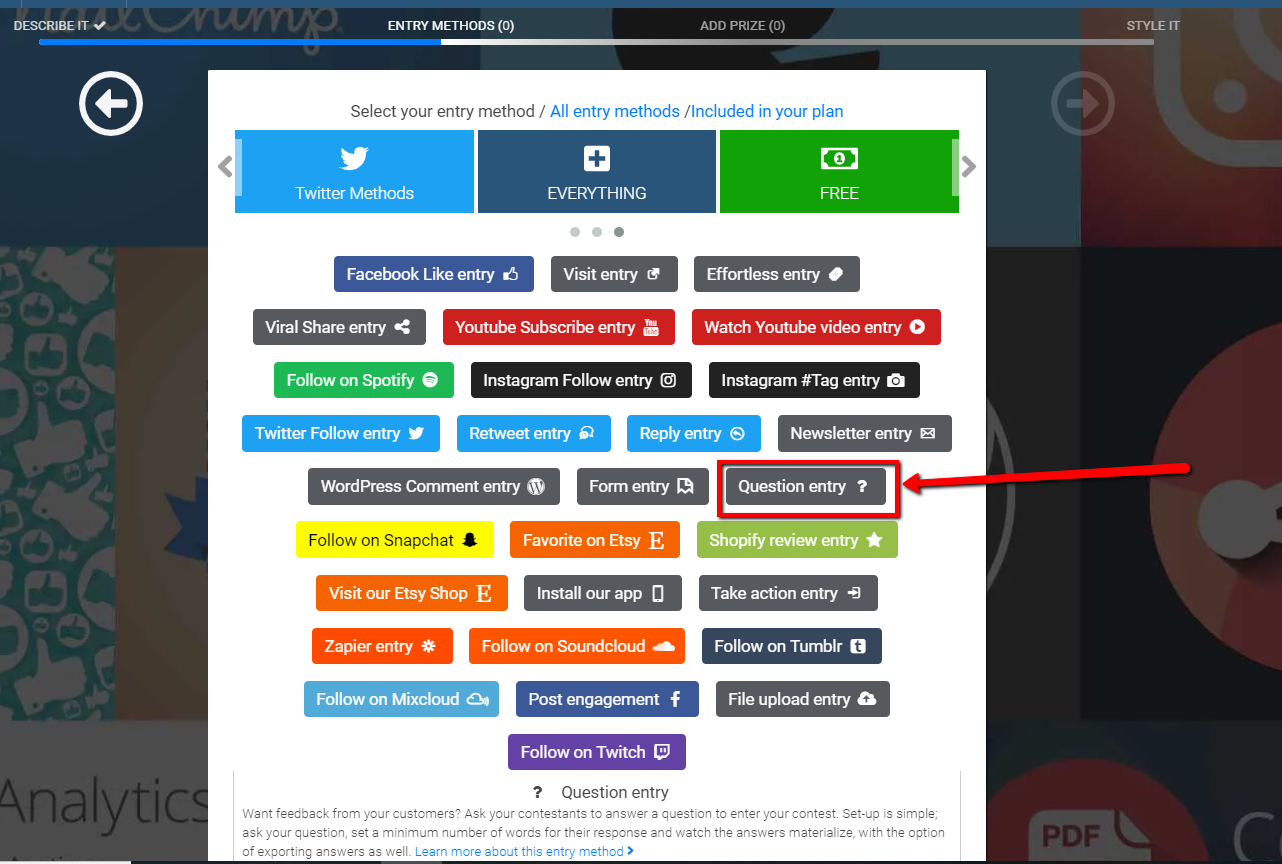 Choose how many entries or times a person may enter
Decide the minimum and maximum amount of words an answer should be
Add points to your entry method: The more points the more of  a priority your are placing on your entry method.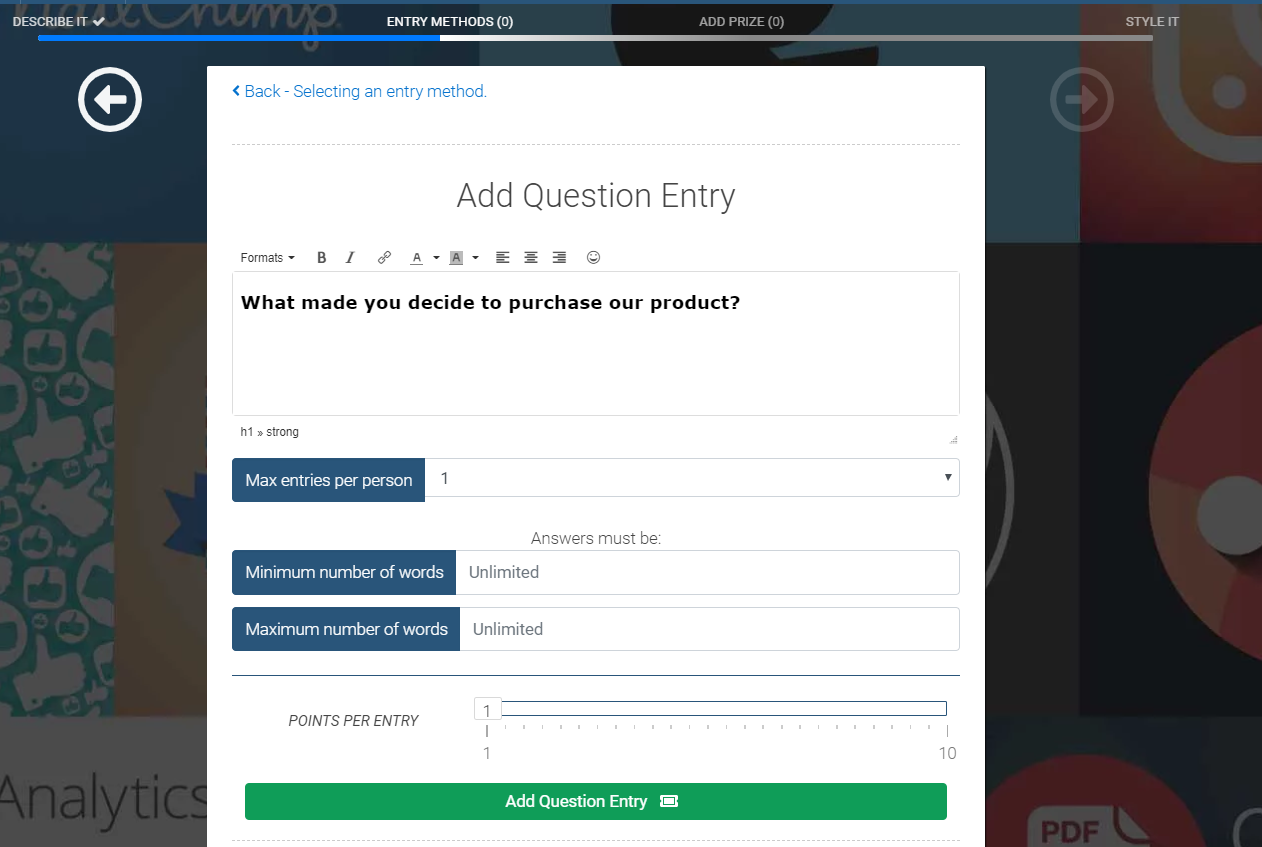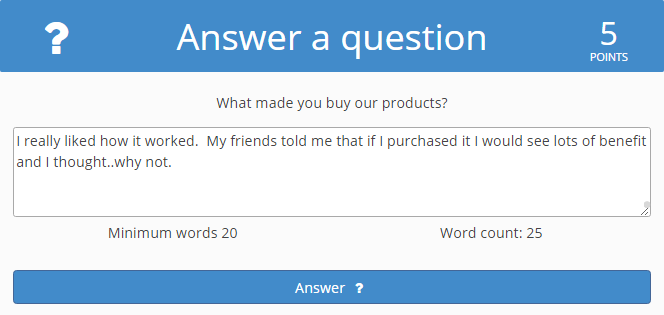 You'll see the answers appear in real time and have the option to export your answers throughout the duration of your contest.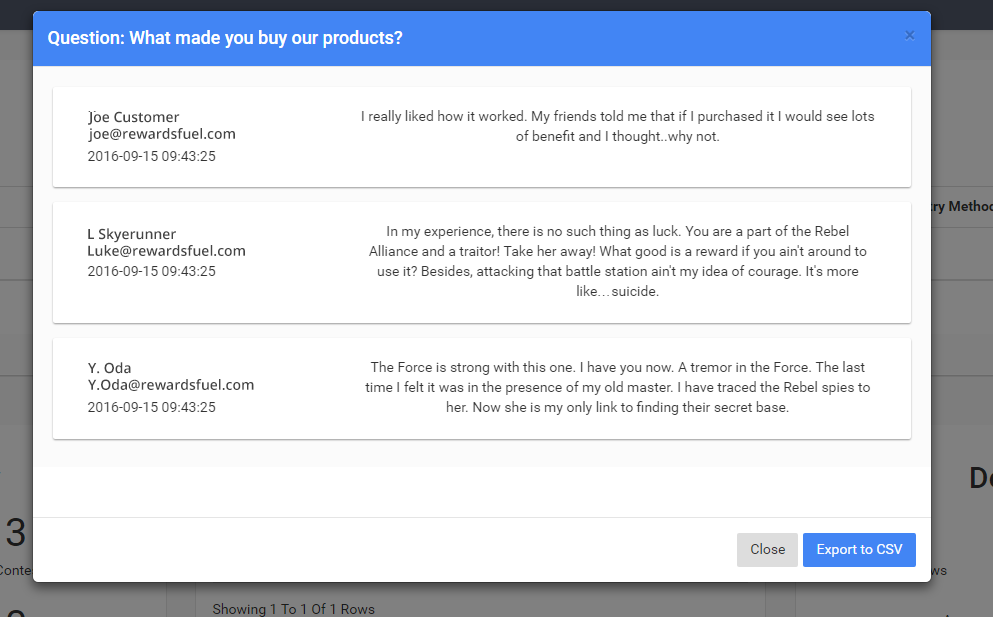 That's it!
Question Entry is available in our Starter Plan, Marketing Master, Promoter and Promoter Pro packages – get started on a contest today and discover valuable information directly from your clients while gaining new ones in the process.
If you have any questions, comments or suggestions about how to make a contest to drive traffic to your website with question Entry, please shoot us an email at [email protected]
Contest TIPS: