You may have heard the expression, "Word of mouth is the best form of marketing." We couldn't agree more. When people share through social networks, it's powerful. And, if the word spreads from friend to friend you now have virality, the buzz word we have all heard so many times. When you add the 'Share to win' option into your giveaway,  you'll be using the best marketing strategy for contests by asking your followers to share your contest across multiple social networks to enter to win your contest.
How it works:

Simply ask your contestants to share to win your contest. We've built a custom tracking link that's easily distributed via email or social networks (Twitter, Facebook, Google+) and allows us  to track any new contestants that enter your contest.
When a new entry is confirmed from this tracking link,  the person who shared the link will receive entry point(s) into your contest improving their odds of winning.

How to add Viral Share Entry- The Best Marketing Strategy for Contests:
Choose "viral share entry" as one of you entry methods during the creation of your contest.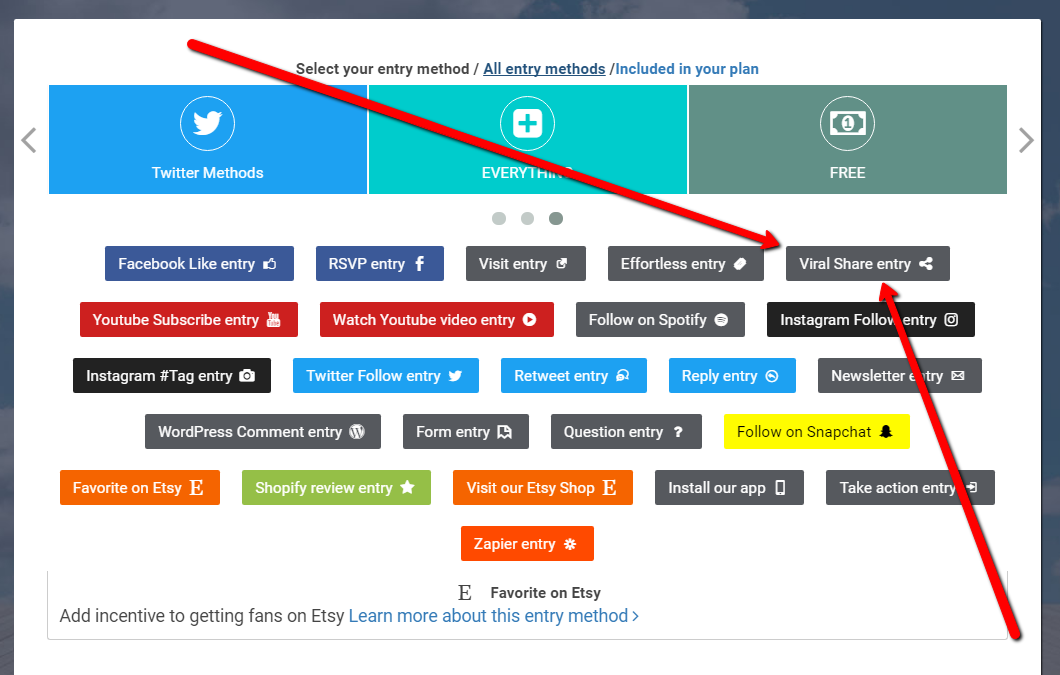 Add the contest URL that you want your followers to share.
Add your Twitter account
Adjust advanced options (if you like) which include limiting the amount of shares per user, the amount of time between shares and adding a description.
Be sure to add points to the viral share entry method to encourage shares – in fact we recommend assigning this entry method 10 points if possible.
Note: The only restriction is that the contest has to be embedded on the URL you choose.
That's it! You've just added a very powerful entry method and the best marketing strategy for contests.
Have any questions or comments or need a hand setting up your contest? Shoot us an email at [email protected] – we'll even set your contest up free up charge.
Happy Contesting!
Cheers,
Rewards Fuel
Contest Tips: