You may have heard the expression, "word of mouth is the best form of marketing." We couldn't agree more. When people share through social networks, it's powerful. And, if the word spreads from friend to friend you now have virality, which is why we've created the 'share to win' entry method. This small addition to your contest will easily boost multiple marketing channels and possibly make your contest go viral.
"Simply ask your contestants to share your contest across multiple social networks to be entered to win – we'll keep track of all the entries for you."
Here's how to make your next contest go viral

Sign up for Rewards Fuel, choose a membership and get started creating your contest
Add viral share entry as one of your chosen entry methods during the creation of your contest.
We've built a custom tracking link that's easily distributed via email or social networks (Twitter, Facebook, Google+) and allows us to track any new contestants that enter your contest.
When a new entry is confirmed from this tracking link,  the person who shared the link will receive entry point(s) into your contest improving their odds of winning.
NEW FEATURES

Automatic tracking links that send traffic back to the page your contest is embedded in.
Complete customization of how your share looks in social media (editing of meta and OG tag values)
The ability to choose what sharing buttons are included
Start your contest and promote via social media your newsletter etc! Be sure to ask your contestants to share to enter to win.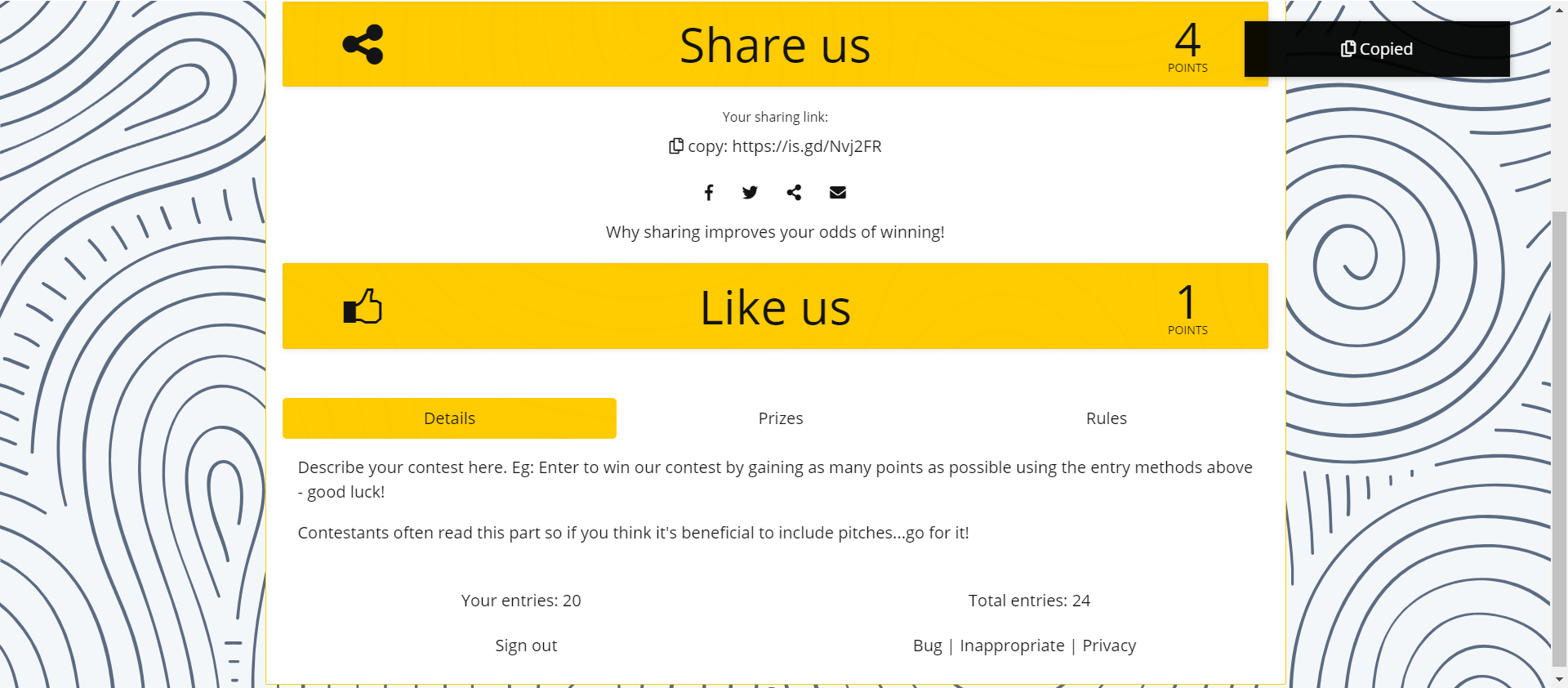 That's it! You've just added a very powerful entry method and the best marketing strategy for contests.  Curious what a contest with share looks like?  Check out one of our many demo contests by clicking here.
Have any questions or comments or need a hand setting up your contest? Shoot us an email at [email protected] – we'll even set your contest up free of charge.
Happy Contesting!