You asked and we delivered!
Now you can save time by copying the framework of a previous contest, with the option of adding revisions if needed.
To create a contest copy head to your Rewards Fuel home page and click on the drop down list of the contest you wish to copy: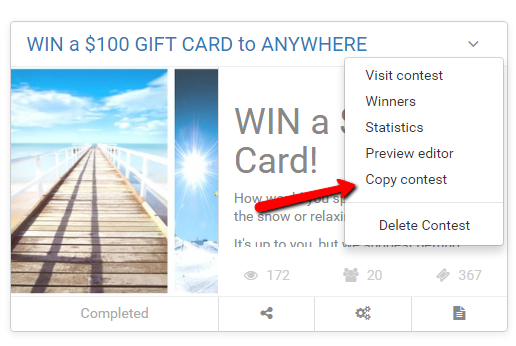 You will then see a popup that allows you to modify several settings of your contest copy if needed including:
Start & end dates
Contest name
Contest description
Rules
Winner auto notification or final page display
Deleting entry methods (adding new entry methods is available on the next page)
Points per entry
Prizes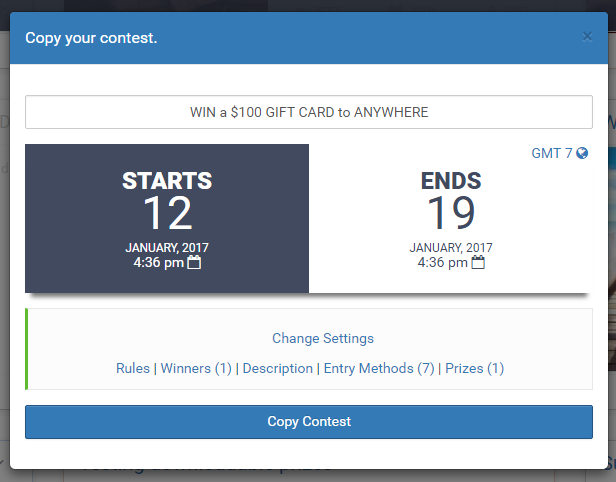 After you click copy contest –  you'll have the option to edit your contest more if you wish, and  your contest will be ready to go live at the time you specified.
Check out our quick tutorial on YouTube: