You asked and we delivered! Now you can save time by copying the framework of a previous contest, with the option of adding revisions if needed. Creating a contest copy takes no time at all;  if this is your first visit to our site however, sign-up first at RewardsFuel.com to get started creating a contest.
How to Create a Contest Copy:
Login to your Rewards Fuel account and choose the contest you would like to copy
Click on the drop down arrow and choose 'copy contest'.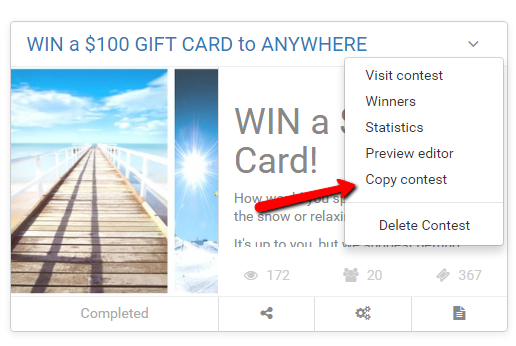 You can modify:
Start & end dates
Contest name
Contest description
Rules: Use our automatic rules generator
Winner auto notification or final page display
Entry methods: You have 30+ to choose from, add or delete as many as you like.
Points: Prioritize your entry methods by adding points
Prizes: Save time and money by awarding digital prizes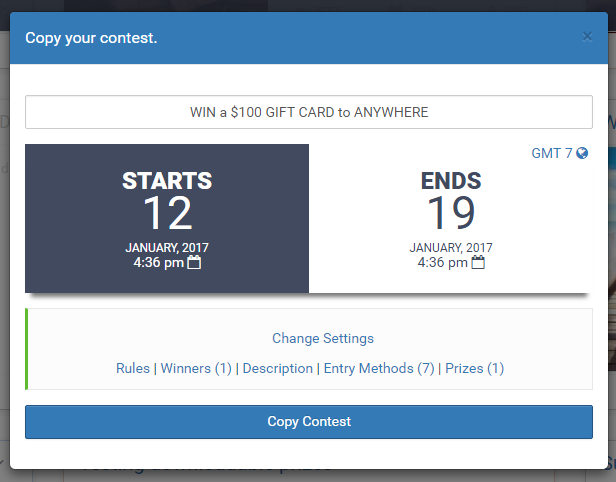 Check out our quick tutorial on YouTube: