We have added the ability for contest holders to customize any element on their page by adding custom CSS contest to any part of the contest layout.
Why use this?
To customize the layout of your contest in ways our editor doesn't currently allow for.
Who is this for?
More advanced users that understand CSS and have a desire to customize the appearance of their contest.
How does it work?
Find the element you want to add a style to and click "add css from the drop down menu"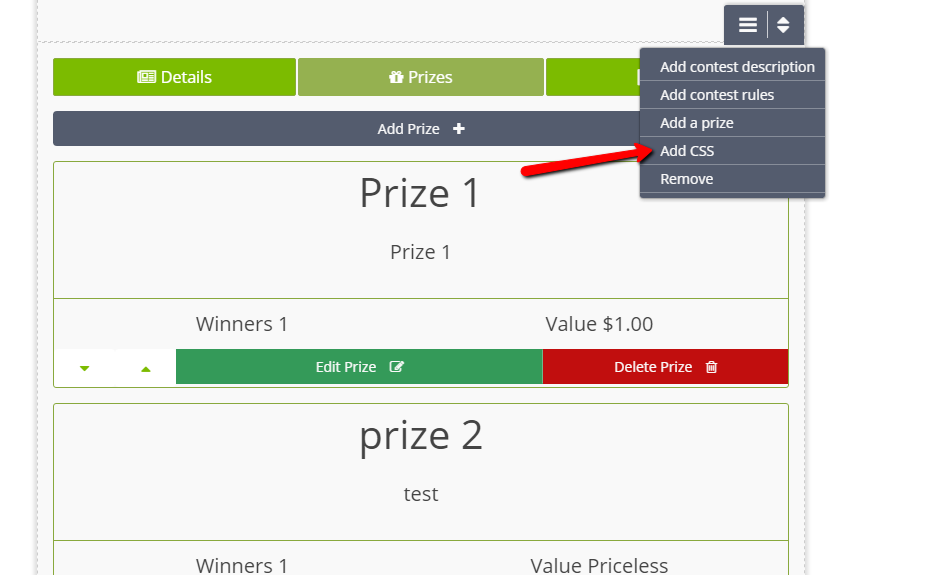 Extra
By default we update the appearance of your css contest layout when you add custom css.  This is useful for seeing the changes you made; however waiting for the layout to update can be slow.  For that reason we also have given you the ability to turn off waiting for updates by checking the button in the picture below: