Now give away digital prizes for your next contest!
Digital prizes translate into no shipping costs or hassle, this allows you to run contests giving away tickets,
software, videos, audio links, photos, gift cards and anything else that is uploadable up to 100 megabytes.
This tool is great for artists, musicians, authors, YouTubers, content creators or anyone else giving away a digital
product.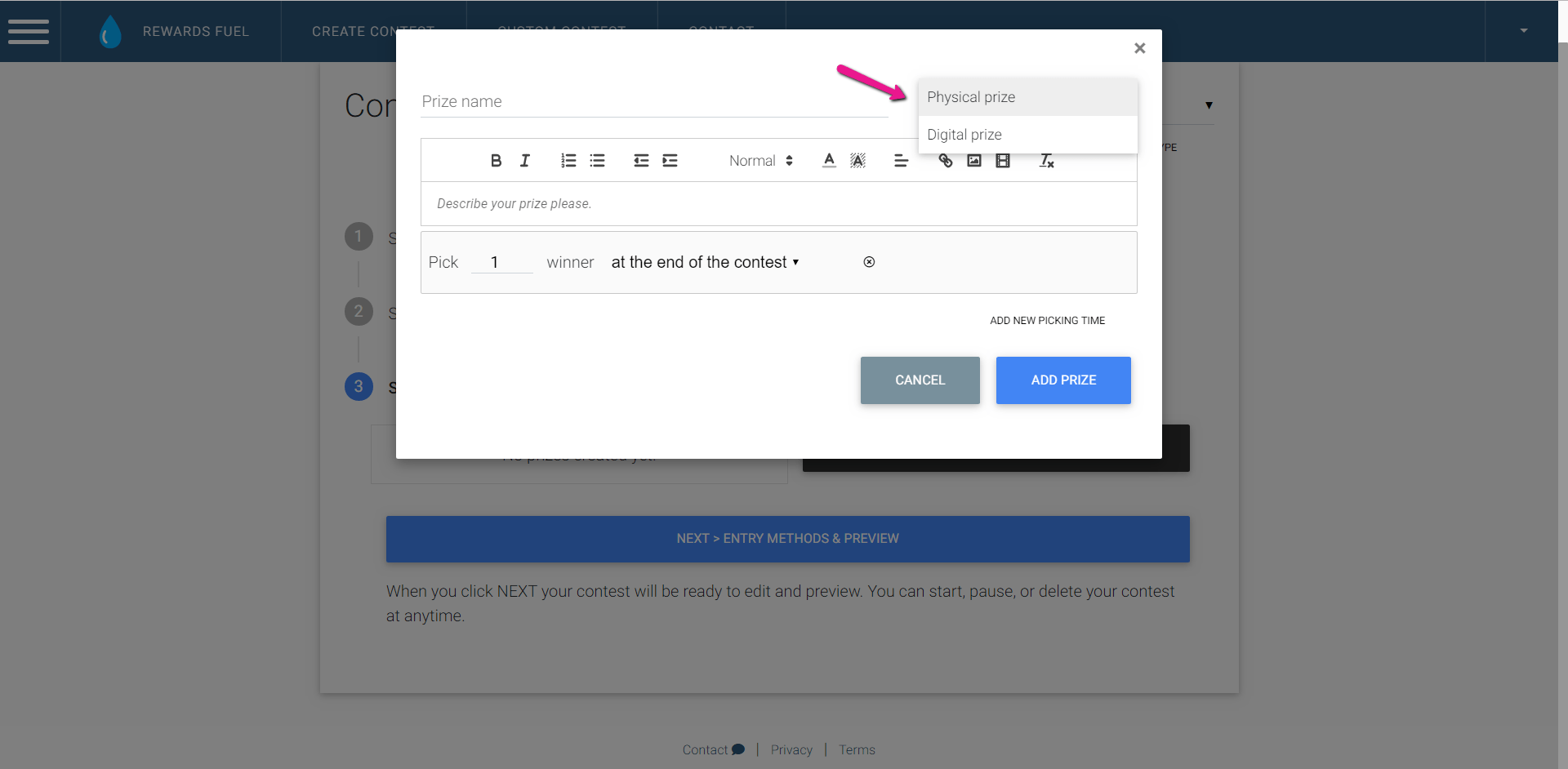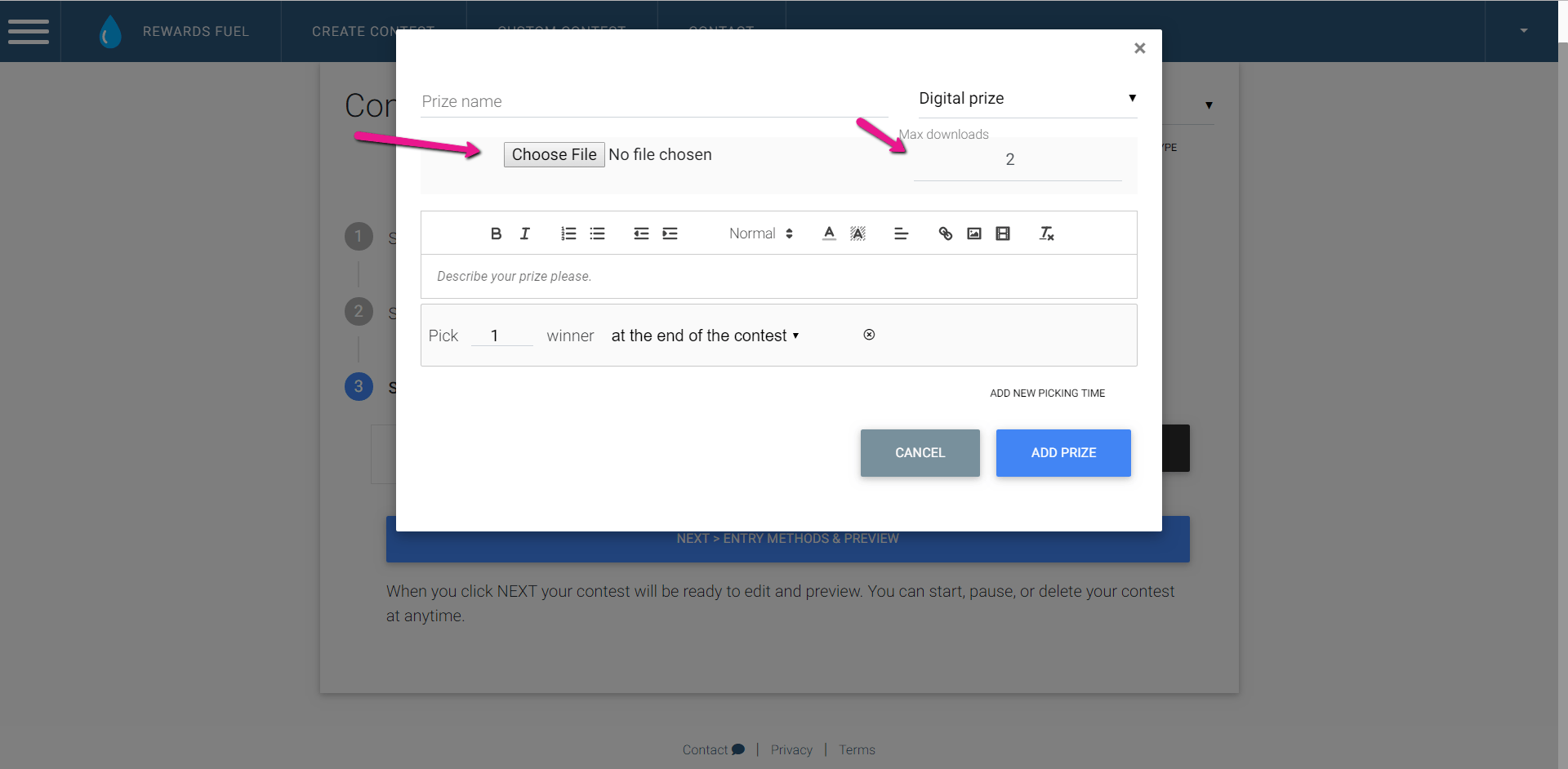 Your winner(s) will see their prizes like this: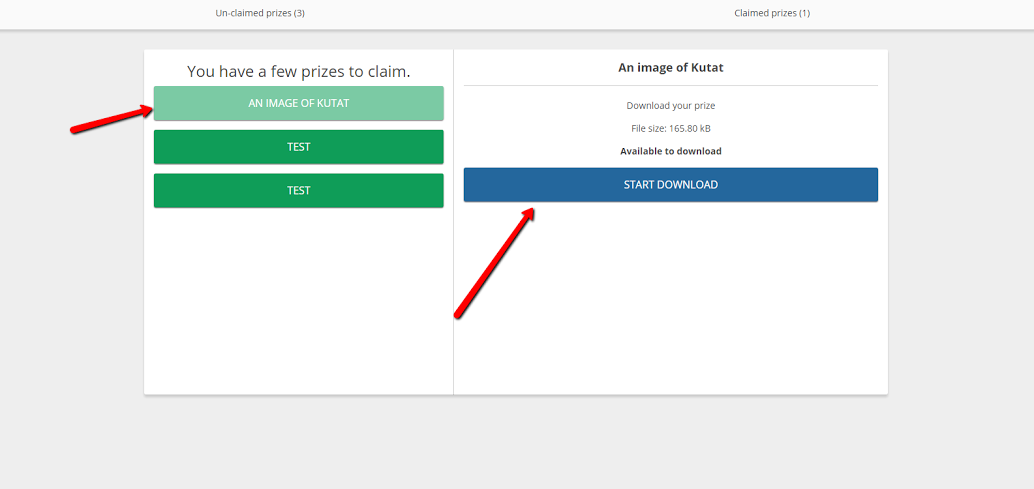 After they download their prize, this screen will appear: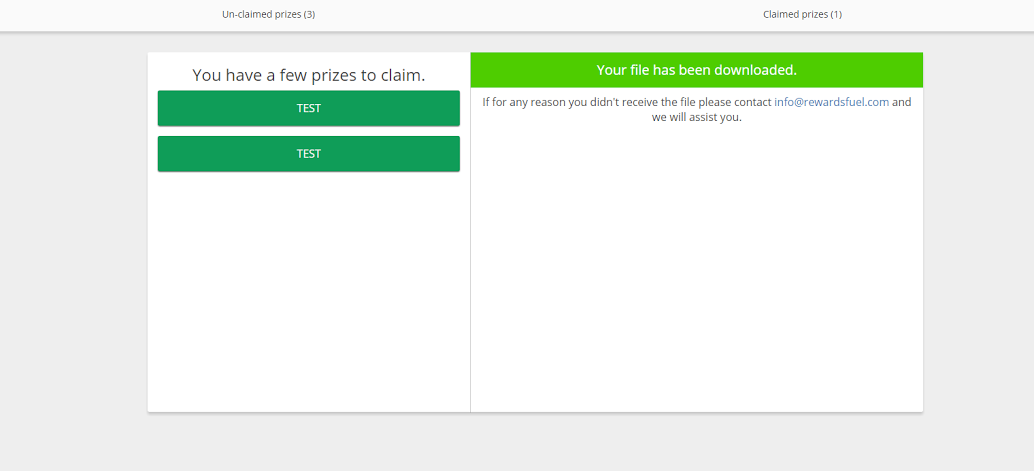 Questions or comments about digital prizes? Shoots us an email at info@RewardsFuel.com.
Contests are totally customizable with the ability to easily change colors, fonts, images, videos, gifs and more.
Click around on the demo below.
Digital prize FAQs
How does awarding digital prizes work?
You can create a prize when you're creating your contest or while your contest is up and running. When you
create a prize you can determine if its digital or physical. If you choose a digital prize you will have the
chance to upload a file to be held securely on our servers. When your winner is picked (randomly or
otherwise). Your winner(s) will receive a customizable email telling them they won and to visit our prize
site to claim their prize. They will then have the opportunity to download your prize (you may determine the
number of downloads each winner gets).
Can multiple people win one digital prize?
Yes, that is the huge bonus of digital prizes. You could award things that be used by multiple winners like
gift cards, coupons, software, PDFs, videos or music.
Can I customize the winner email?
Yes, you can edit the sender, subject, and email body.