Award digital prizes on your contests and save time and money. That means no shipping costs and no hassle, the Rewards Fuel digital prize tool allows you to run contests giving away tickets, software, videos, audio links, photos, gift cards and anything else that is uploadable up to 100 megabytes.
Digital prizes save time & money
Because time is money, this new feature has quickly become a favourite of contest holders. Rather than awarding your contestant with a physical prize for winning your contest, have the Rewards Fuel software pick your winner and then notify them that they've won your contest. To claim your prize, the winner needs to simply click on a link.  Easy!
Customer success story
Creating a contest is quick and simple and allows you to boost multiple marketing channels with one giveaway.  In fact, the team at Student Price Card gained over 39,000 entries recently while boosting their followings on Instagram, Twitter and Facebook using the 'form first' contest template. You have endless options when it comes to contest creation that allows you to build engagement, drive traffic and create user-generated content.
Contest examples using the digital prizes tool:
These are just a few examples of how to benefit from contest marketing using the digital prize tool. Want more info? Check out some recent success stories to gain more inspiration for your next giveaway.
Contest features:
Embed it anywhere: Place your contest on your website or use our hosted website. If you use WordPress, we've built a plugin that makes creating your contest easy.
Locations Targeting: Easily target or block locations from entering your contest, in other words, narrow your focus and reach the right people, you can even block IP addresses from entering.
Style it: Get creative with your giveaway and choose from a variety of different fonts, colors, images, videos or gifs or use CSS.
Automate: Send a variety of notifications including invites to enter, automate
contest start, end date and/or winner picking.
All entries are verified where possible. Rewards Fuel will ensure contestants follow the proper accounts or that actions aren't undone.
Statistics: Discover the age, gender, location and more of your contestants. Plus email or print professional PDF contest statistics. 
Now that you've learnt about the benefits and features of contest marketing, let's get started creating a contest and adding your digital prize.
Create a prize and then select the digital prize option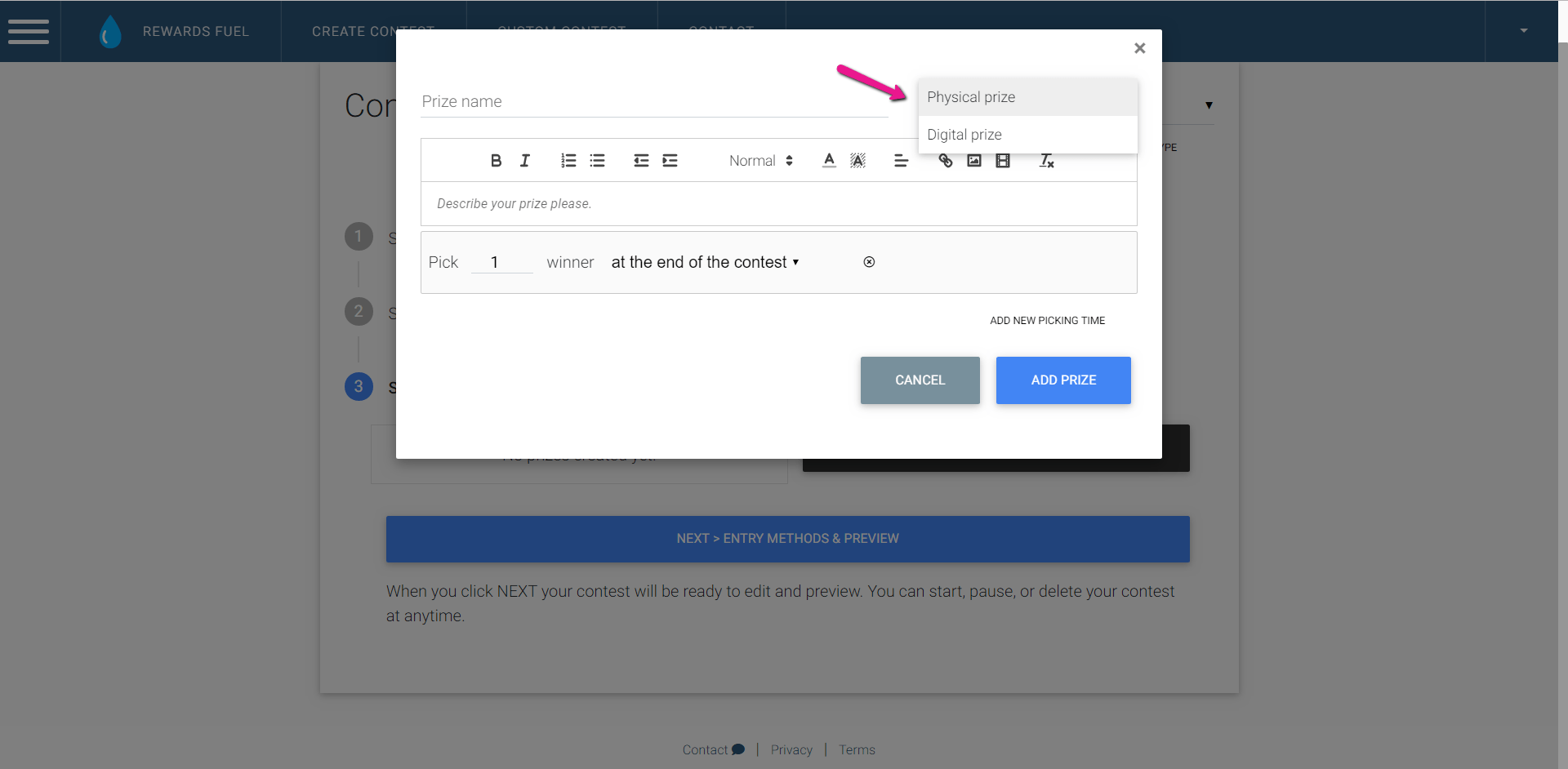 Upload your prize file and choose the maximum number of downloads.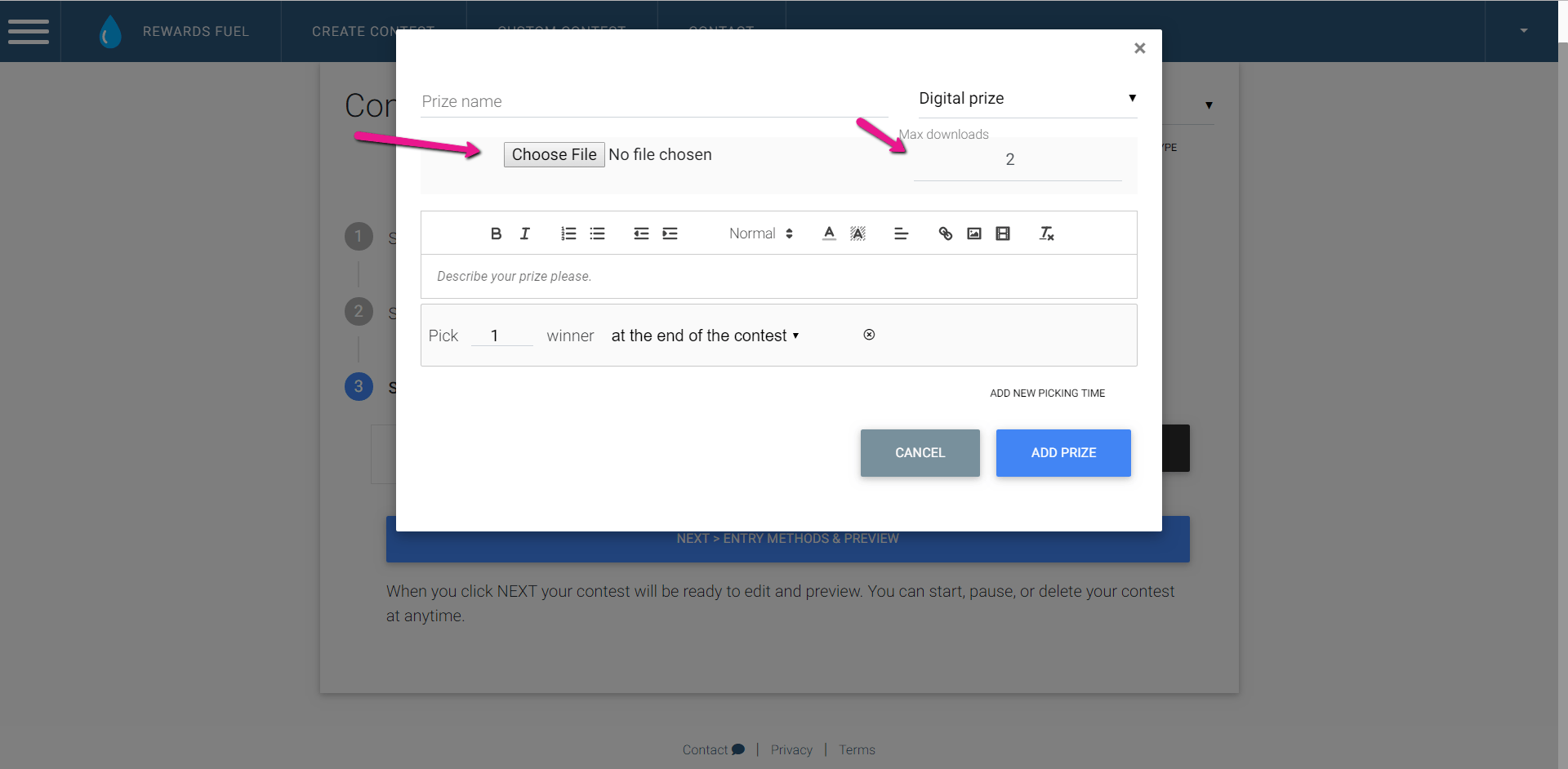 Your winner(s) will see their prizes like this:
Prize claim login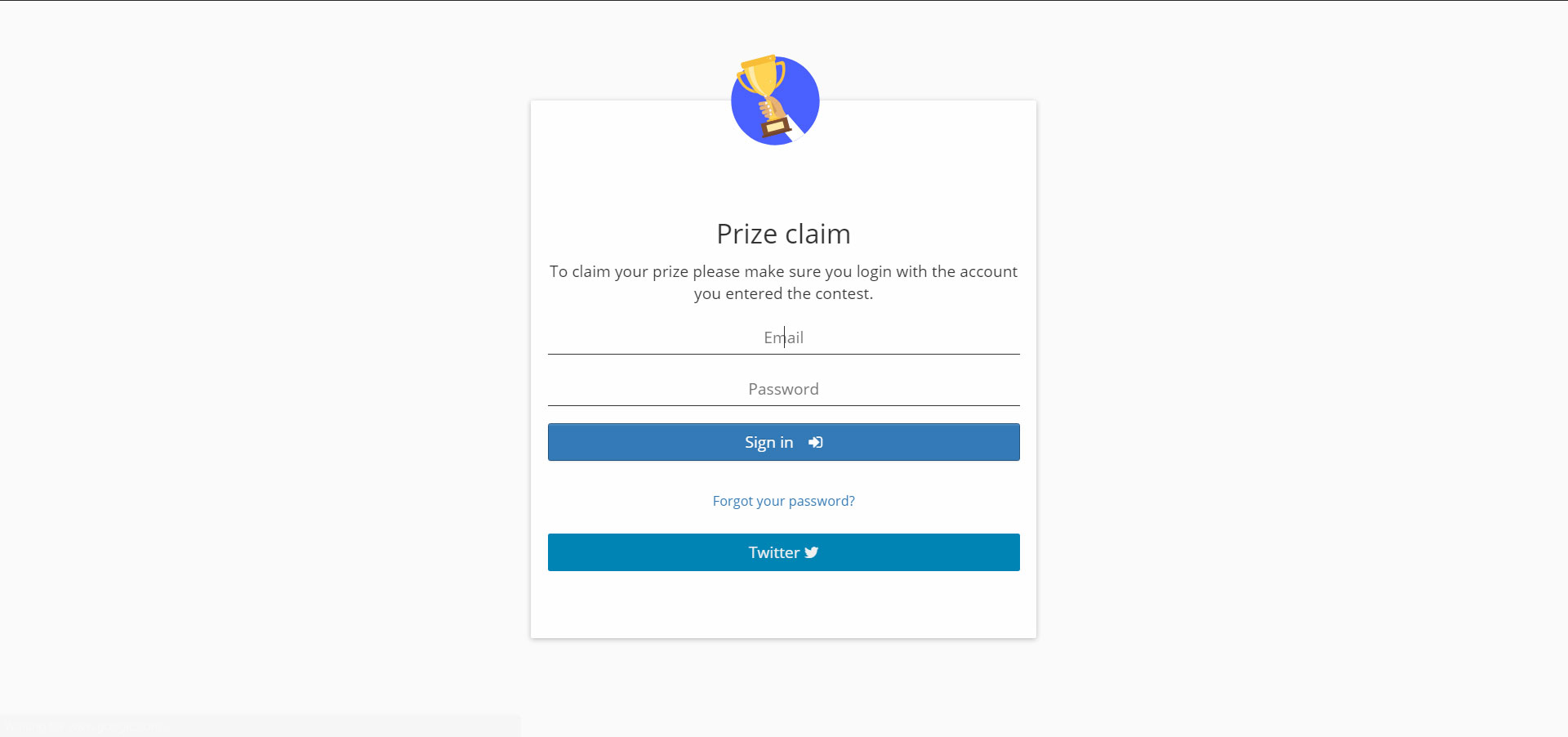 What a digital prize looks like for your winner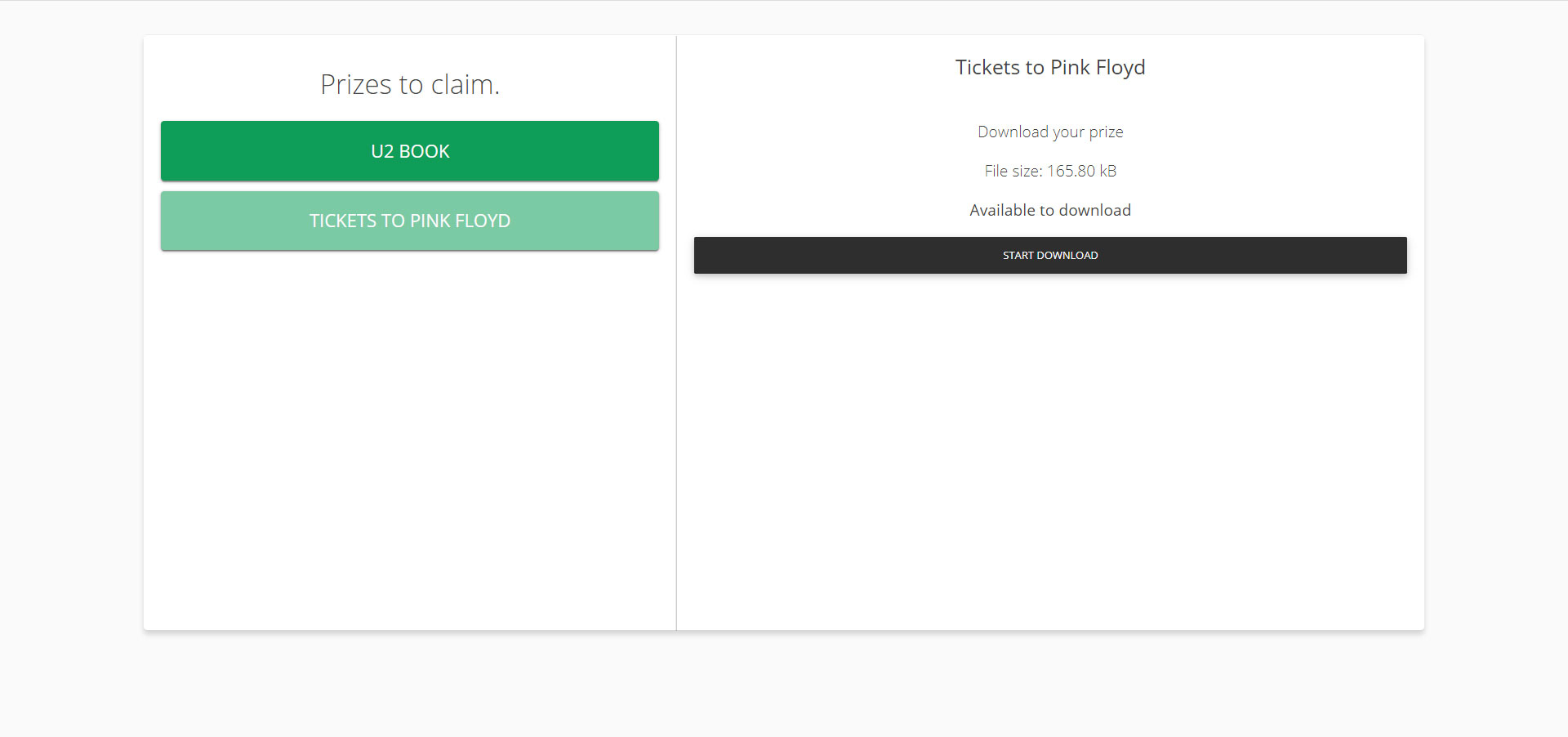 What a physical prize claims look like to your winner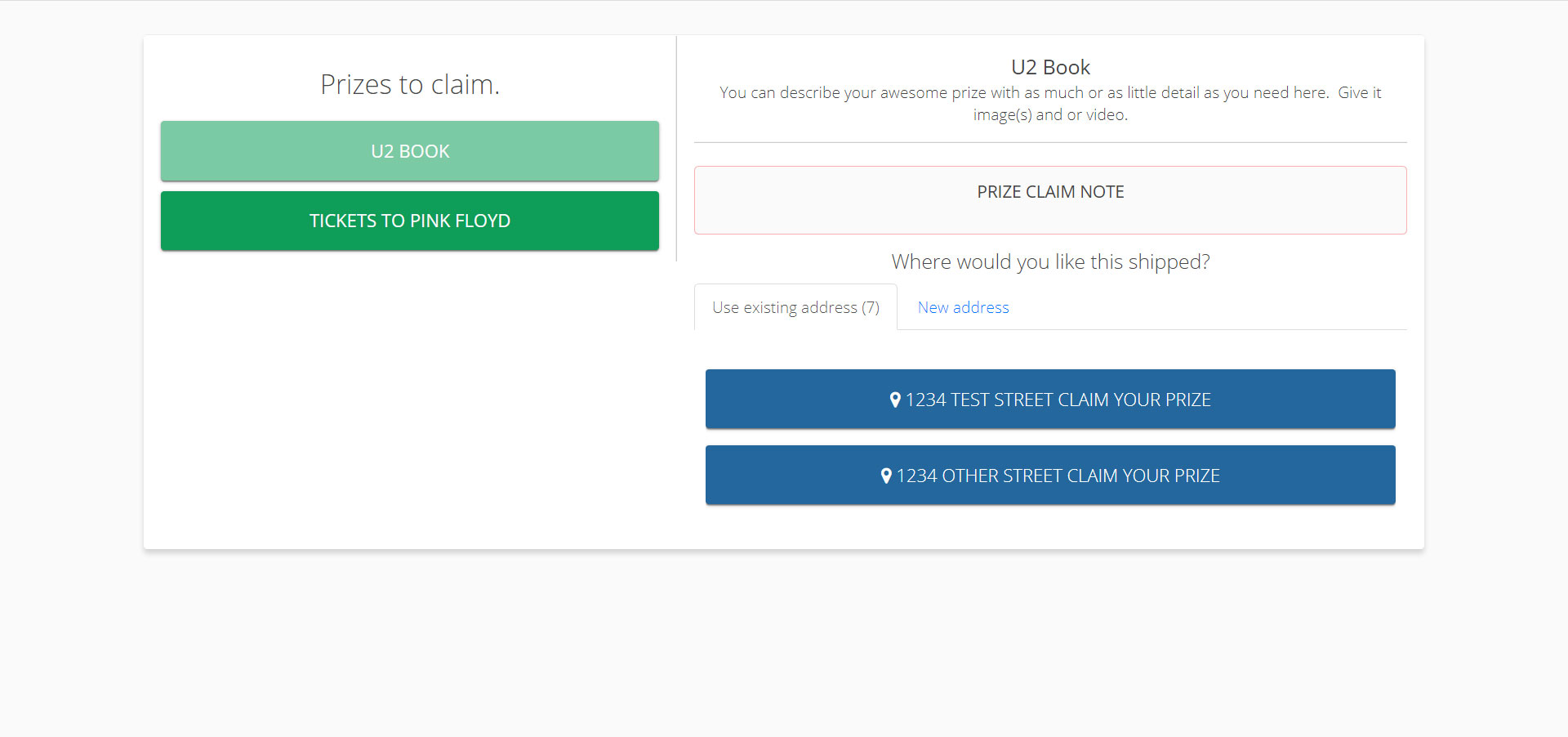 Prize claim – if the winner has won your contest prize
Contests are totally customizable with the ability to easily change colors, fonts, images, videos, gifs and more.
Click around on the demo below.
Contest Tips:
Digital prize FAQs
How does awarding digital prizes work?
You can create a prize when you're creating your contest or while your contest is up and running. When you create a prize you can determine if its digital or physical. If you choose a digital prize you will be asked to upload a file to be held securely on our servers. When your winner is picked (randomly or otherwise). Your winner(s) will receive a customizable email telling them they won and to visit our prize site to claim their prize. They will then have the opportunity to download your prize (you may determine the number of downloads each winner gets).
Can multiple people win one digital prize?
Yes, that is the huge bonus of this type of prize. You can award things that be used by multiple winners like gift cards, coupons, software, PDFs, videos or music.
Can I customize the winner email?
Yes, you can edit the sender, subject, and email body.
Related Articles
Questions or comments about creating contests with digital prizes? Shoots us an email at info@RewardsFuel.com.