Do you know who your customers really are? Your fans? Your social media followers? Where they live and how old they are? If you answered no; Rewards Fuel will help you discover this essential information and get you the numbers you need with our in-depth contest statistics tool.
In fact,  one of the key benefits of running a contest with Rewards Fuel is the detailed contest statistics page displaying demographic and geographic information of all the contestants that have entered your contest.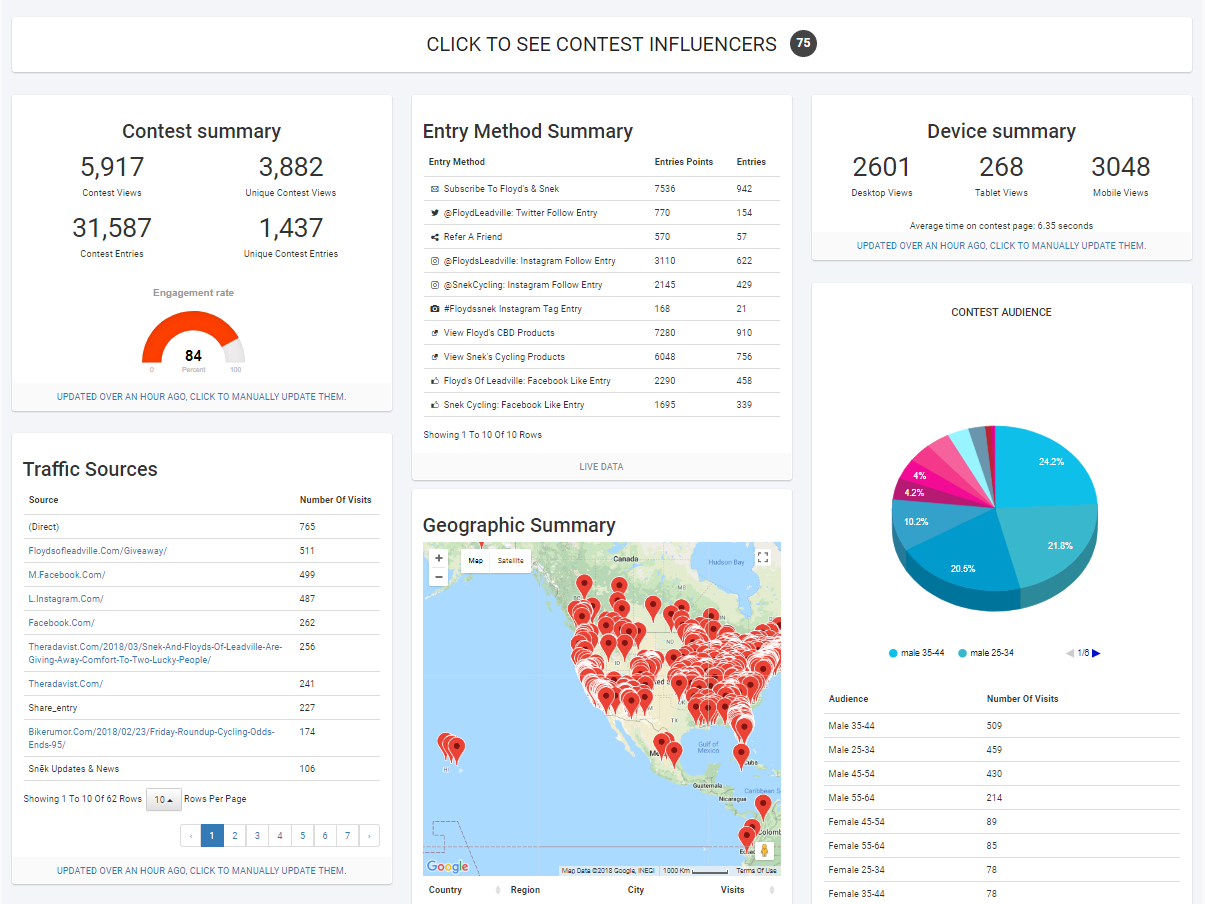 You'll discover these contest statistics:
Your Rewards Fuel account will compile this vital information for you, which you can access at anytime, from anywhere, on any device, or you have  the option to export your information to a CSV file.
How to export your contestants:
Get to know your clients better and get the numbers you need – start a contest today.
Questions, comments, or collaborations? We love to hear from you, send us an email to info@RewardsFuel.com.