Bonus! Receive two months free on our contest software when you invest in a yearly membership. Or choose one of our three monthly packages to start – you can cancel or upgrade your subscription at any time.
Check out some of our latest case studies to help you gain some inspiration for your next contest.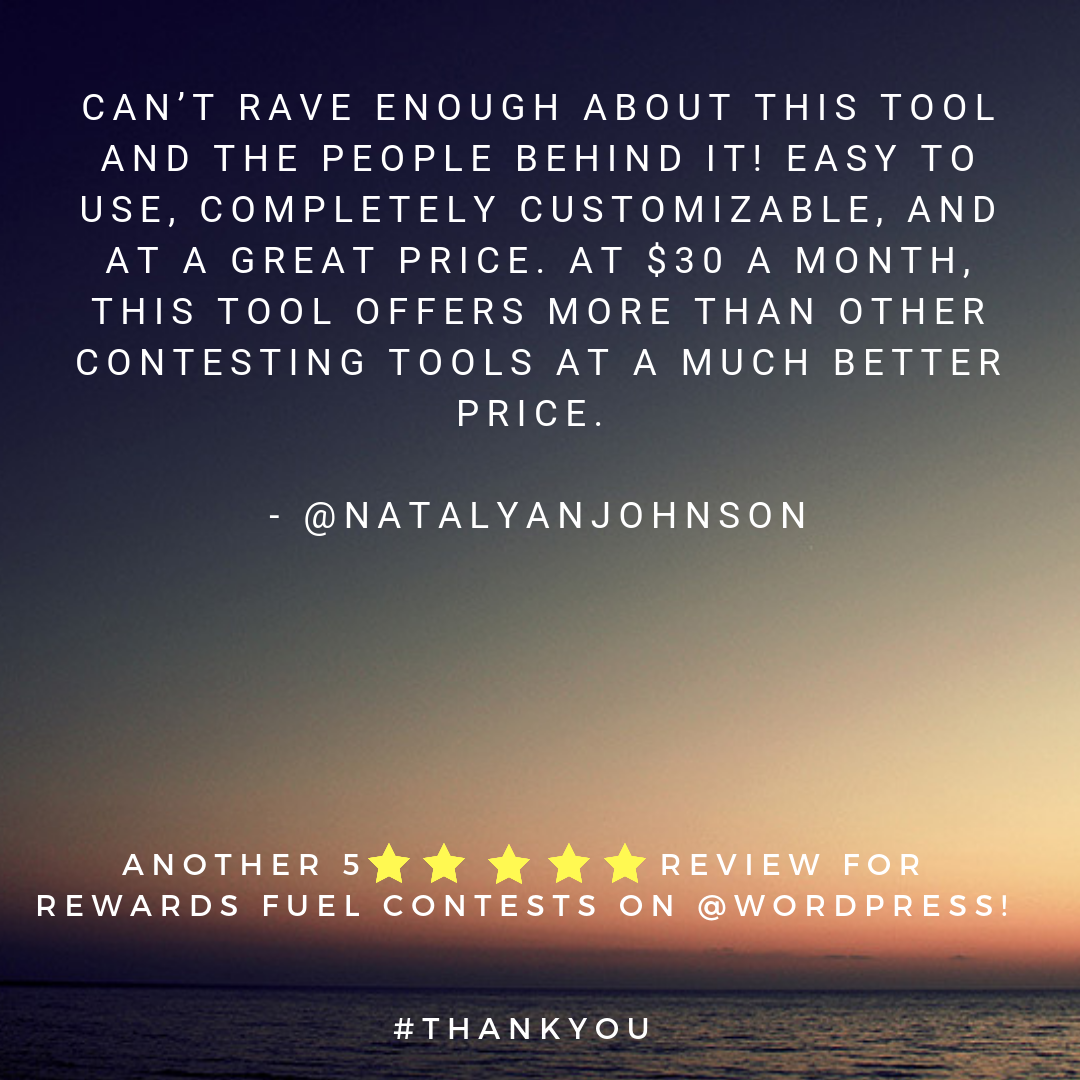 Questions, comments, suggestions or want a hand creating your next contest? Shoot us an email at info@rewardsfuel.com.
Happy Contesting!
RF