Now you can grow your Snapchat following with a Rewards Fuel Snapchat Contest! Ask your contestants to follow you on Snapchat to enter your contest, add incentive by assigning some points to your entry methods and watch your followers grow!
How to Create your Snapchat Contest:
Log in to your Rewards Fuel account and click "create a contest" – you'll see prompts asking you to describe your prize and then to add your entry methods.  You can add as many entry methods as you choose including our latest, follow on Snapchat.
Add your Snapchat username, and  a description if you like or default to our description "follow us on Snapchat for a chance to win."
Next, be sure to assign some entry points to your Snapchat entry method giving your followers more incentive to follow you. The more points you assign to an entry method the more entries you are likely to receive and the more points a contestant accumulates the greater chance they have of winning your prize.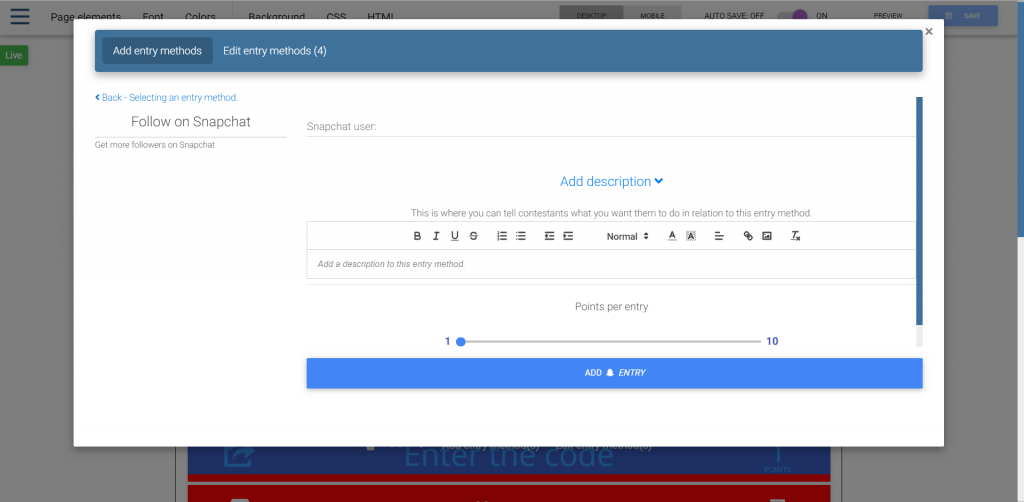 After you create the Snapchat contest entry method, contestants will give you their Snapchat username so you can check to see if they followed you!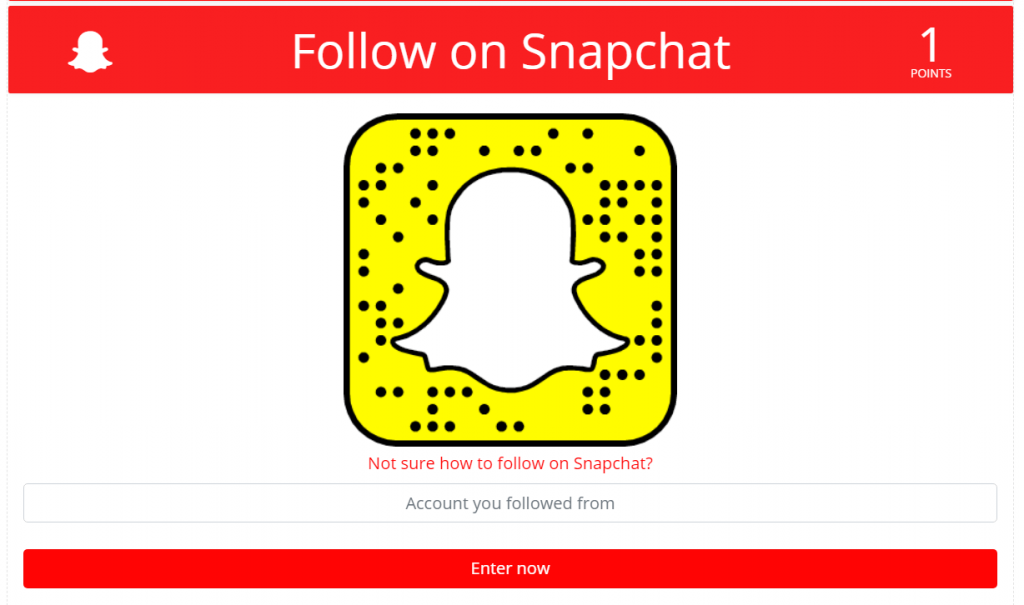 Contest Tips:
Follow on Snapchat entry FAQs
How are entries counted?
We create a QR code that your contestants can use to follow you on Snapchat. Once they fill in their username and give us their details (name and email address) we enter them into your contest.
Is this better than buying Snapchat followers
Yes, when you buy Snapchat followers you are probably not getting real people that will interact with you. Fans love interacting when there is a chance of winning something.