One of our clients Westcomb ran another succesful contest with a few partners.  The plan was to ramp up their marketing for the holiday season, by rewarding one loyal fan a prize worth $1,000. In return  they gained 2,152 new email subscribers, increased their social media reach and gained lots of new eyes on their products.
Key Takeaways:
Collaboration: To achieve maximum results with your next giveaway, join forces with  compatible businesses that are targeting the same customers and share similar content online. Plus, more collaborators means offering a bigger and better prize for your customers.  Tip – you can also award digital prizes.
Newsletter entry: More subscribers to your newsletter often equals more sales! This entry method has been incredibly successful for our contest holders so we've added another entry method to keep your subscribers on your list; it's called 'list keeper'.
Viral Share entry:  Encourage your audience to share your contest to win.  We create a custom tracking link that contestants can share via email or social networks including Twitter, Facebook, Google+ and more.  The link your customers share is used to track any new contestants who enter your contest.
Here's what Allen from Westcomb is saying about his Rewards Fuel contest: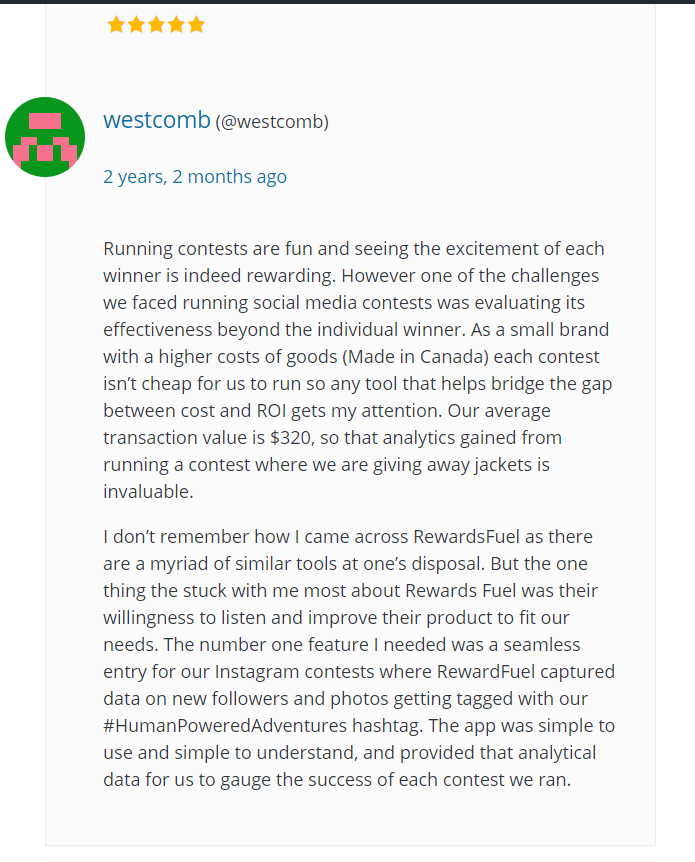 Additional Contest TIPS:
Try a demo of a contest and  let us know what you think by emailing us info@rewardsfuel.com – we love hearing all feedback.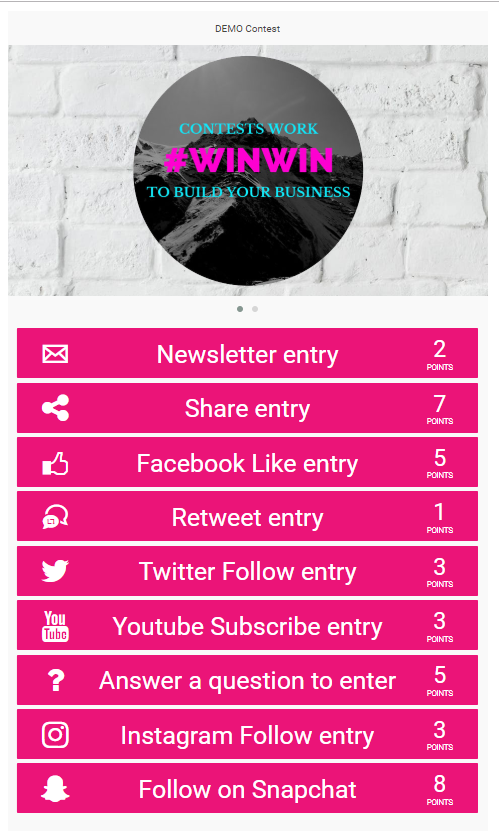 Add incentive to actions that matter,  start on a contest today.