Facebook Like Contest Entry is our solution to getting you more Facebook Likes in a post-Fangate world.
Why add Facebook Like Contest as an entry method?
Facebook is still the most visited social media site in the world with over 70 million active users per month so it's pretty obvious that growing your presence on the platform is essential. Plus its included in all of our plans including the free plan, and it works. Check out a recent case study where one Rewards Fuel contest holder gathered thousands of new Facebook page likes with just one giveaway.
Are entries verified?
As of November 2014, Facebook no longer allows anyone to force the liking of a page as incentive for downloads or entry into a contest so we thought it would be beneficial to offer a contest entry method that suggests they like your page and encourages contestants to click through to your Facebook page to check it out. So although we can verify that someone has visited your Facebook page, we cannot verify that they have liked your page.
What does it look like?
Here is a screenshot from one of our test contests.  You can modify the entry method by adjusting some of the advanced features or by experimenting with different contest layouts or colors.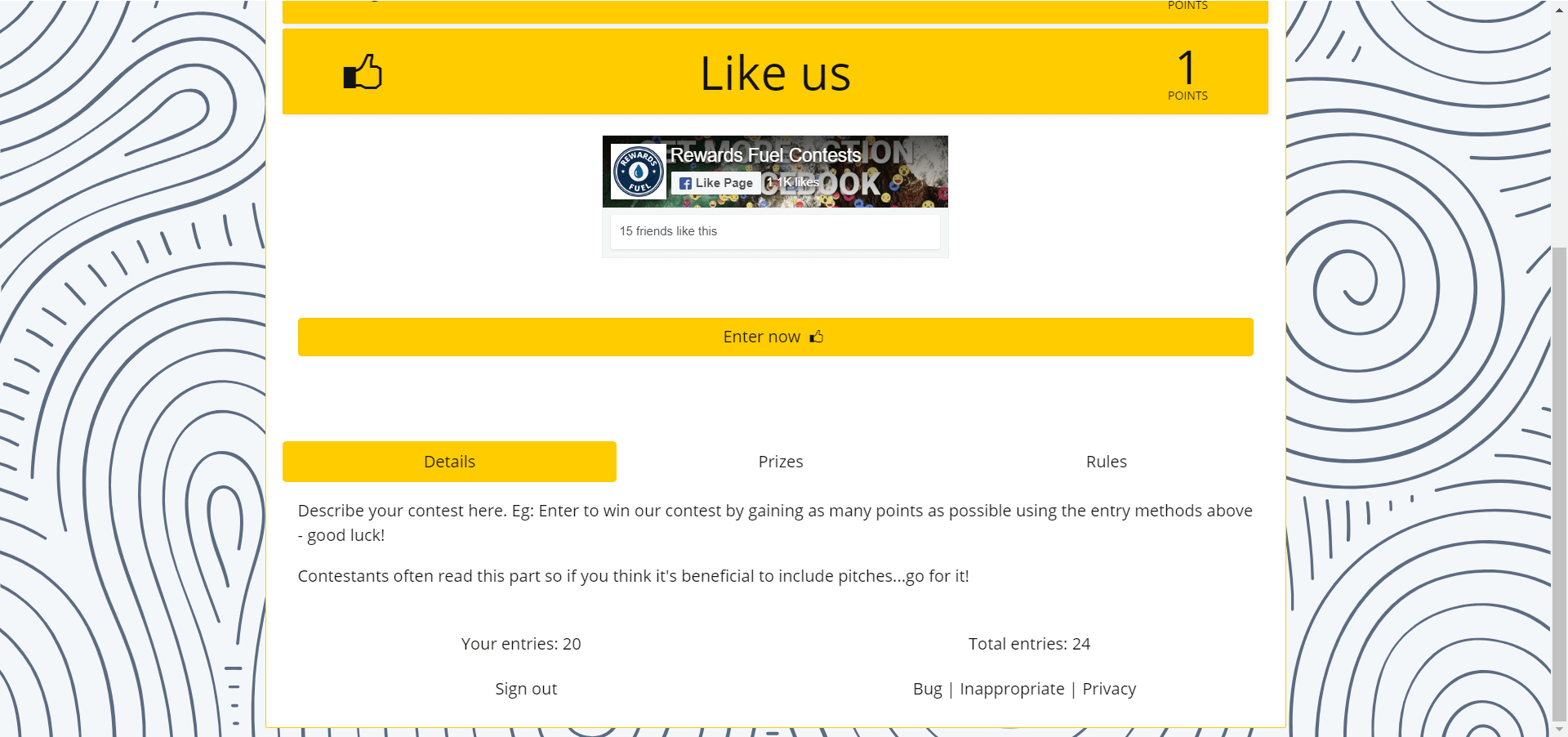 Is it easy to setup?
Absolutely. Just add your Facebook page URL e.g. Facebook.com/RewardsFuel, choose the number of points for entry and you're ready to go.
Questions, comments or suggestions? Please send us an email at [email protected]