Want more subscribers on your YouTube channel? Of course, you do. It's why you started the channel, after all. So that's why we've created this guide showing you how to boost subscribers with YouTube contests. Giveaways can easily be a part of your video marketing mix with our 'Subscribe on YouTube' contest entry method.
"Simply ask your followers to enter your contest by asking them to subscribe to your YouTube channel – Rewards Fuel will keep track of all your entries for you."


Creating a contest with Subscribe entry is easy, just copy and paste your youtube channel url
How to create YouTube contests with Rewards Fuel

Sign up for Rewards Fuel, choose a membership and get started creating your contest
Add 'YouTube subscribe' entry as one of your chosen entry methods during the creation of your contest.
Enter the URL of your YouTube channel e.g. https://youtube.com/RewardsFuel.
Click verify channel.
Add entry points.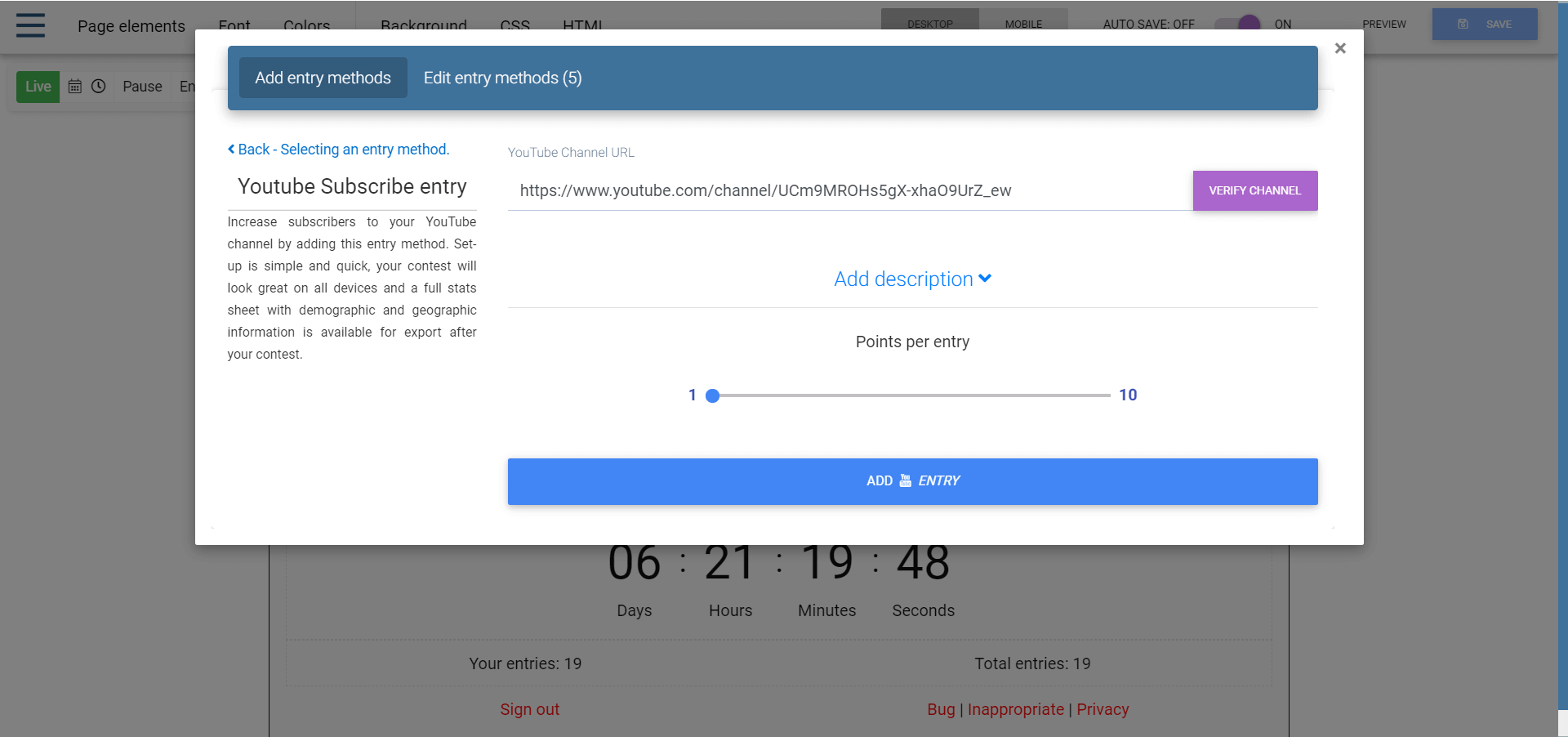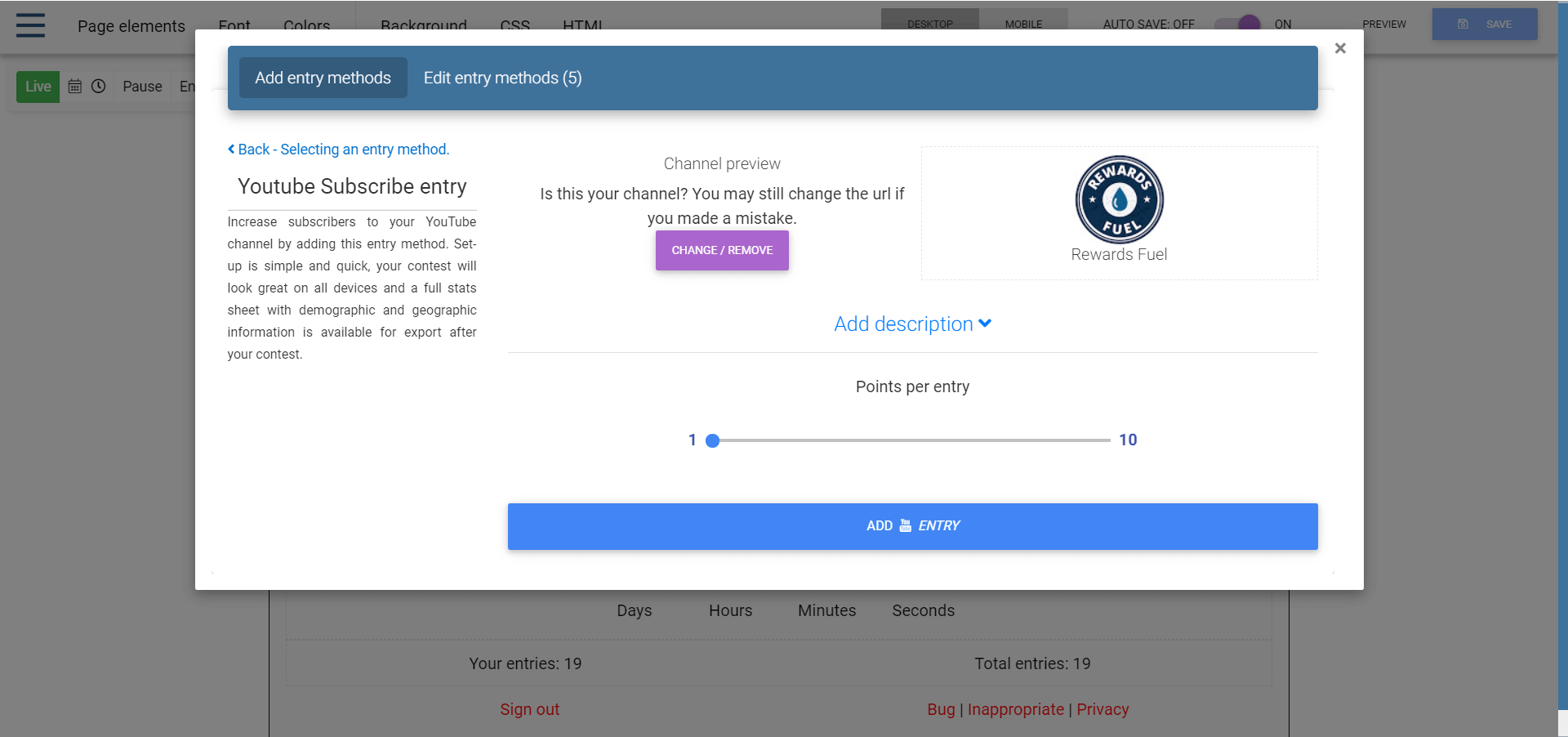 Features Include:
All subscribers are verified by Rewards Fuel
Send notifications: Send updates to your contestants, invite your email list to enter, or have Rewards Fuel pick your winner(s) for you.
Choose multiple winners: Automate the software to choose multiple winners over multiple days and have Rewards Fuel send all the emails.
Style your Contest: Change, colors, fonts, images, use pictures, GIFs or videos or style it with CSS.
Digital prizes: No shipping costs and no hassle, give away tickets, software, videos, audio links, photos, gift cards and anything else that is uploadable (up to 100 megabytes).
Location targeting:  Block or target certain locations from entering your contest.

Display your contest anywhere: 

 Place your contest on your website or use our hosted page. If you use WordPress, our plugin makes running contests simple.
Add points: Prioritize your entry methods and add incentive by including points to your contest.
Send out invitations to your contest: Invite everyone on your newsletter list to enter your contest.
Statistics: We keep track of  all your contestants, including age, gender, location, device used to enter etc.
Style it
Contests are totally customizable with the ability to add or remove elements and to easily change colors or fonts.
contest
YouTube Subscribe entry FAQs
How are entries counted?
When the contestants click on the entry button they are asked to click the YouTube subscribe button, they can then press the verify subscription button. We then use the Youtube API to verify that they are subscribed to your channel.
Are there any other YouTube related entry methods?
Yes, we also have watch a YouTube video as an entry method.
Is this better than buying YouTube subscribers?
Absolutely, when you buy subscribers most likely you are not getting real interest in your channel. When you add incentive to subscribing real people have a choice to follow you.
Is this verified?
Yes we verify all subscribe entries via the YouTube API.
Questions, comments, suggestions or interested in collaborations?  Please email us at  [email protected].
Related Articles: