Want more Retweets? Spread your message throughout the Twitterverse. Give your audience reason to Retweet your message with Retweet contest entry.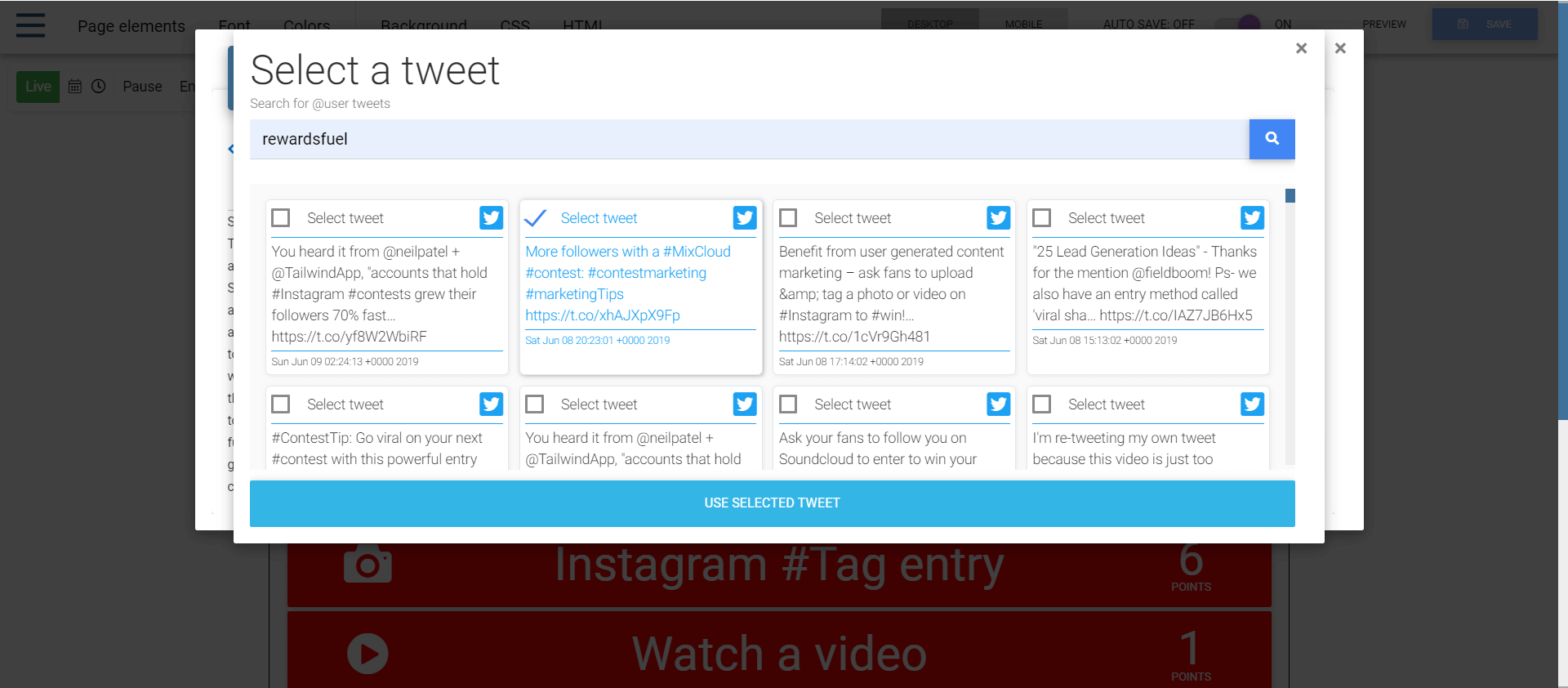 What Retweet entry looks like for your audience.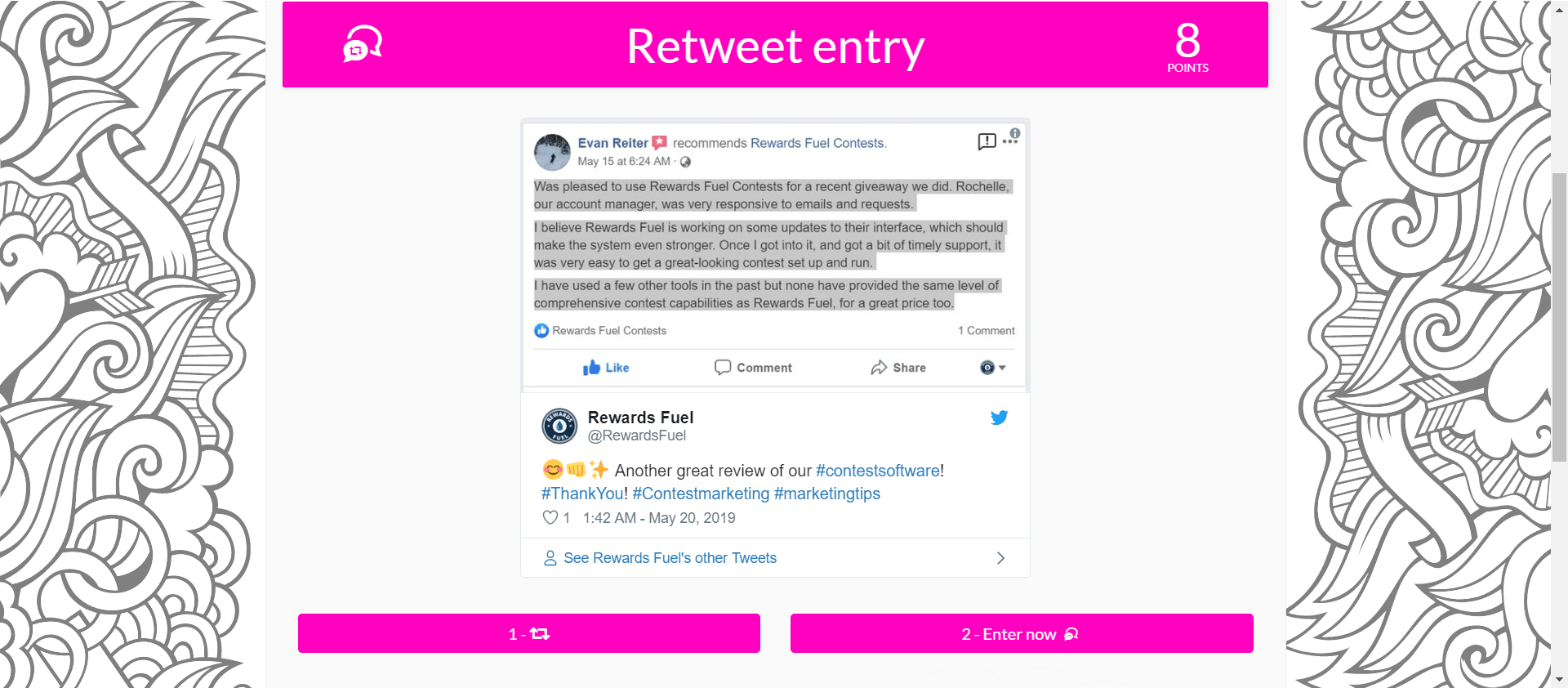 Want to make it look different?
Contests are totally customizable with the ability to add or remove elements and to easily change colors or fonts.
Rewards Fuel social media contests
Retweet entry FAQs
How are entries counted?
We ask your contestant to Retweet the tweet you select. We then use the Twitter API to verify that they did it.
Can I combine Retweet entry with other entry methods?
You can add as many entry methods to a contest as you like. We have over 30 entry methods and are adding new ones all the time.