Spread your message throughout the Twitterverse. Give your audience reason to retweet your message with Retweet Contest entry.
To create this entry all you need to do is to select a tweet, add some entry points and you're done!
Select a  tweet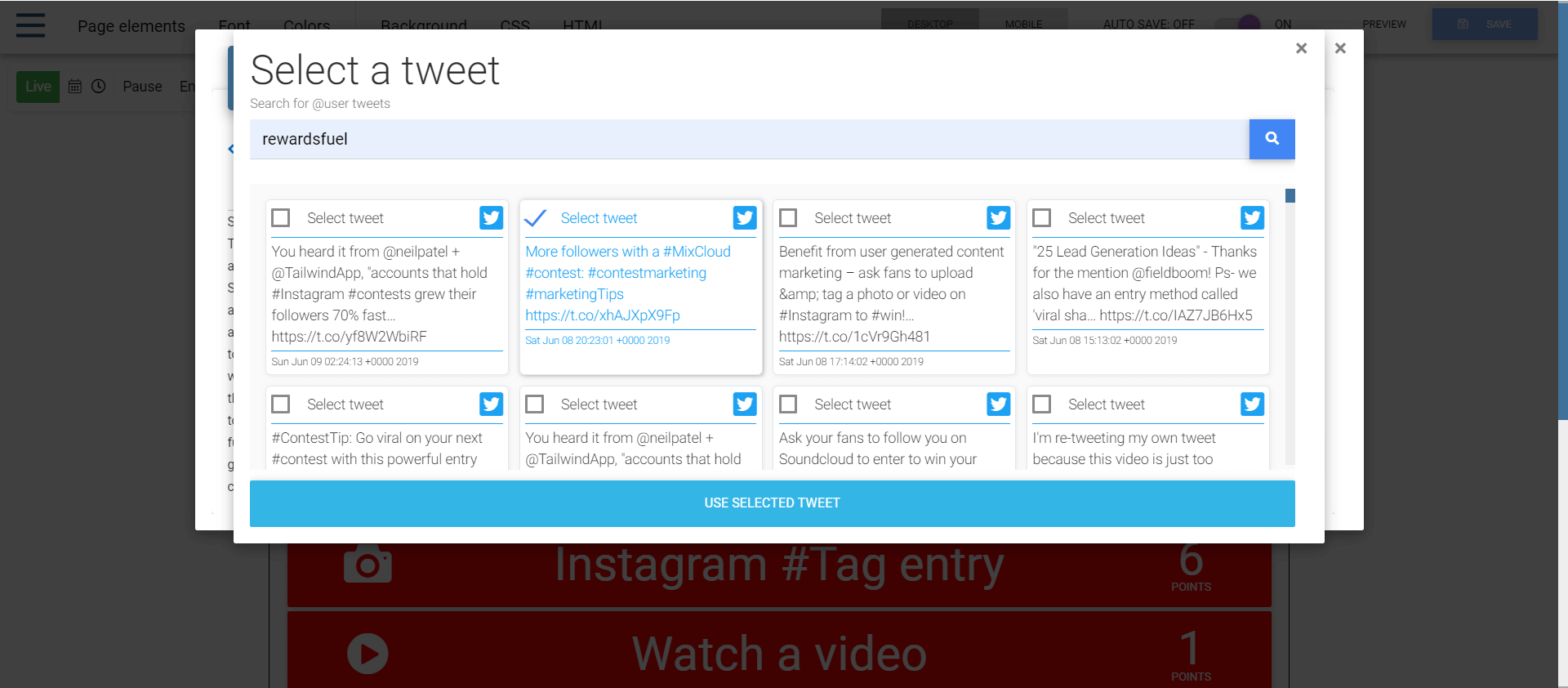 What your customers see.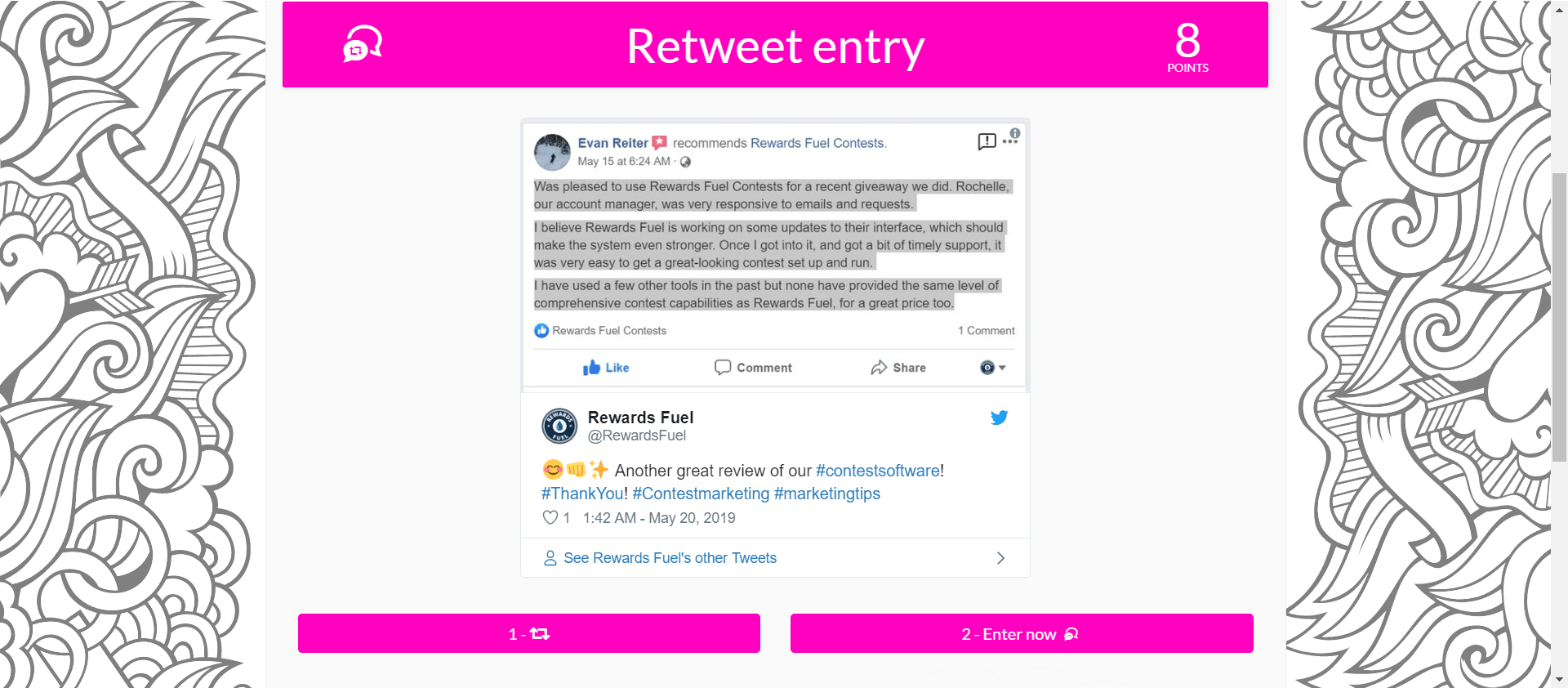 All retweets are verified via the Twitter API.