Want to get more SoundCloud Followers? Now you can use contest marketing to add incentive for your fans to follow you is how to get more followers on SoundCloud.
"Simply ask your contestants to follow you on SoundCloud to enter to win your contest and we'll take care of the rest"
To start, log in to your Rewards Fuel account and choose 'create contest'.
If this is your first visit to our site, please take a look at the contest packages available and sign- up.
Once that is complete, you're ready to create a contest.
After adding the entry method 'SoundCloud follow' follow the prompts that ask you to copy and paste your SoundCloud URL into your contest, add a description or use our default. We add an embedded widget from SoundCloud and when your fans click on the follow link we double-check to make sure that happens.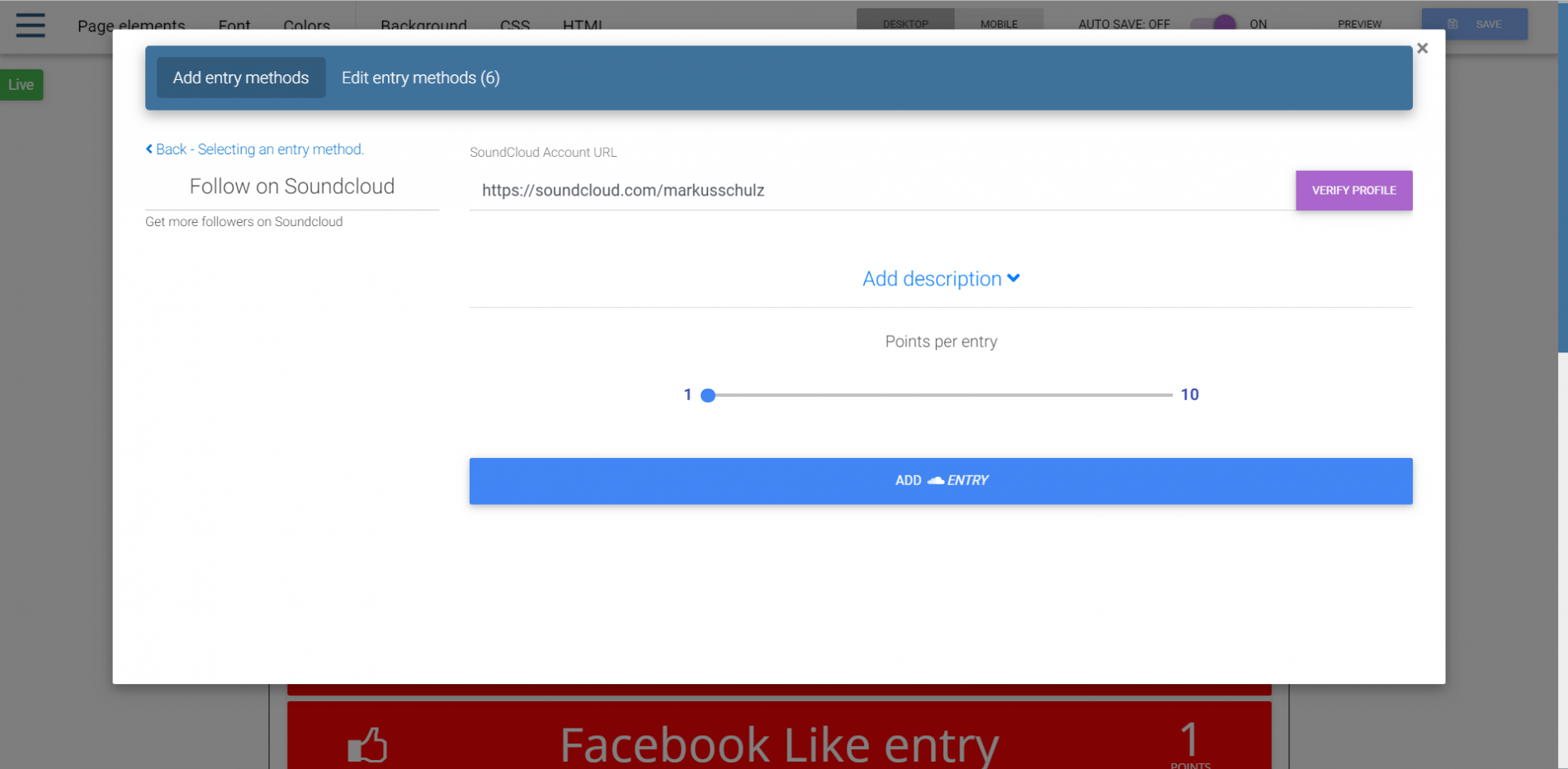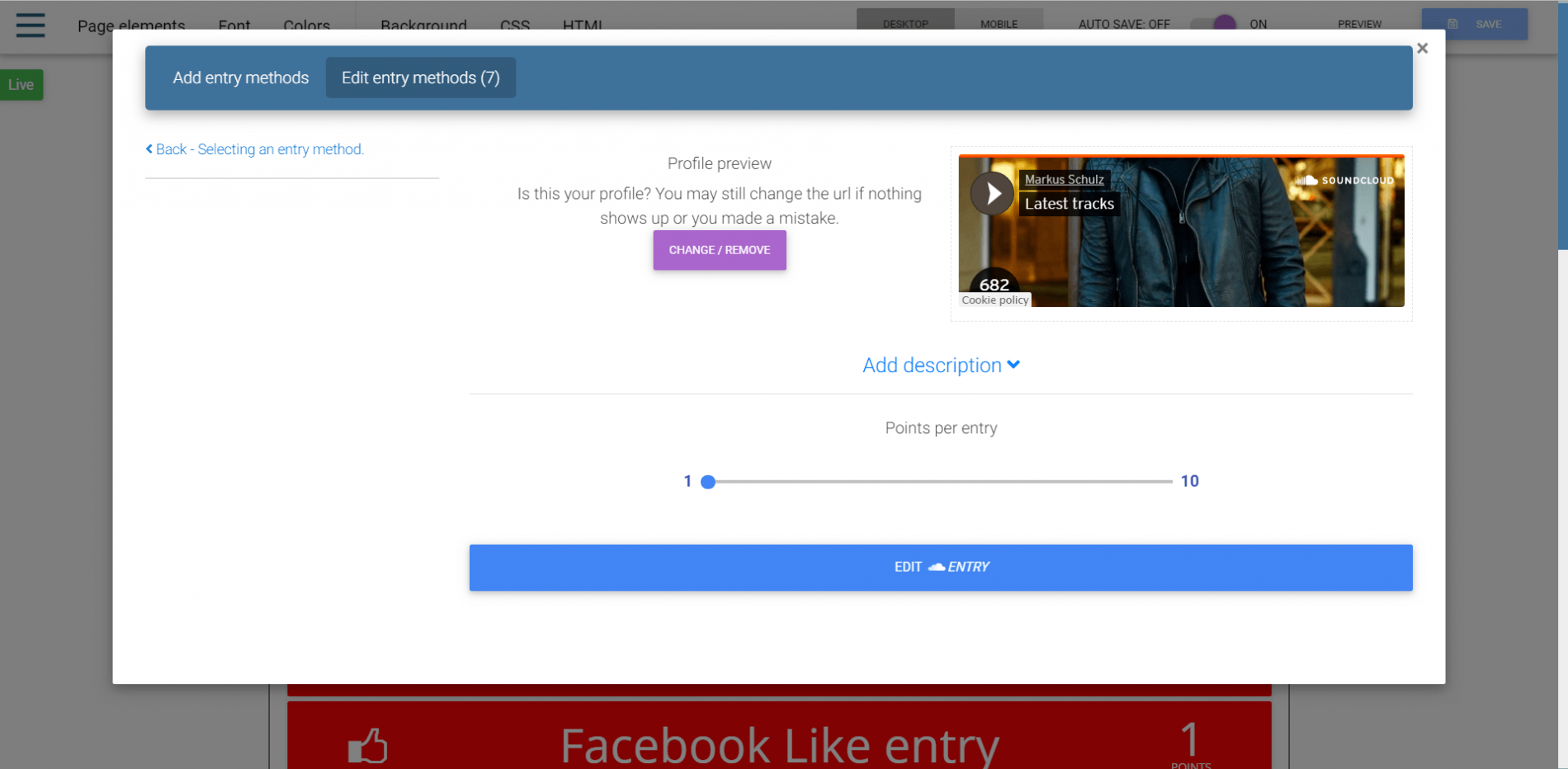 How follow on SoundCloud will look for your contestants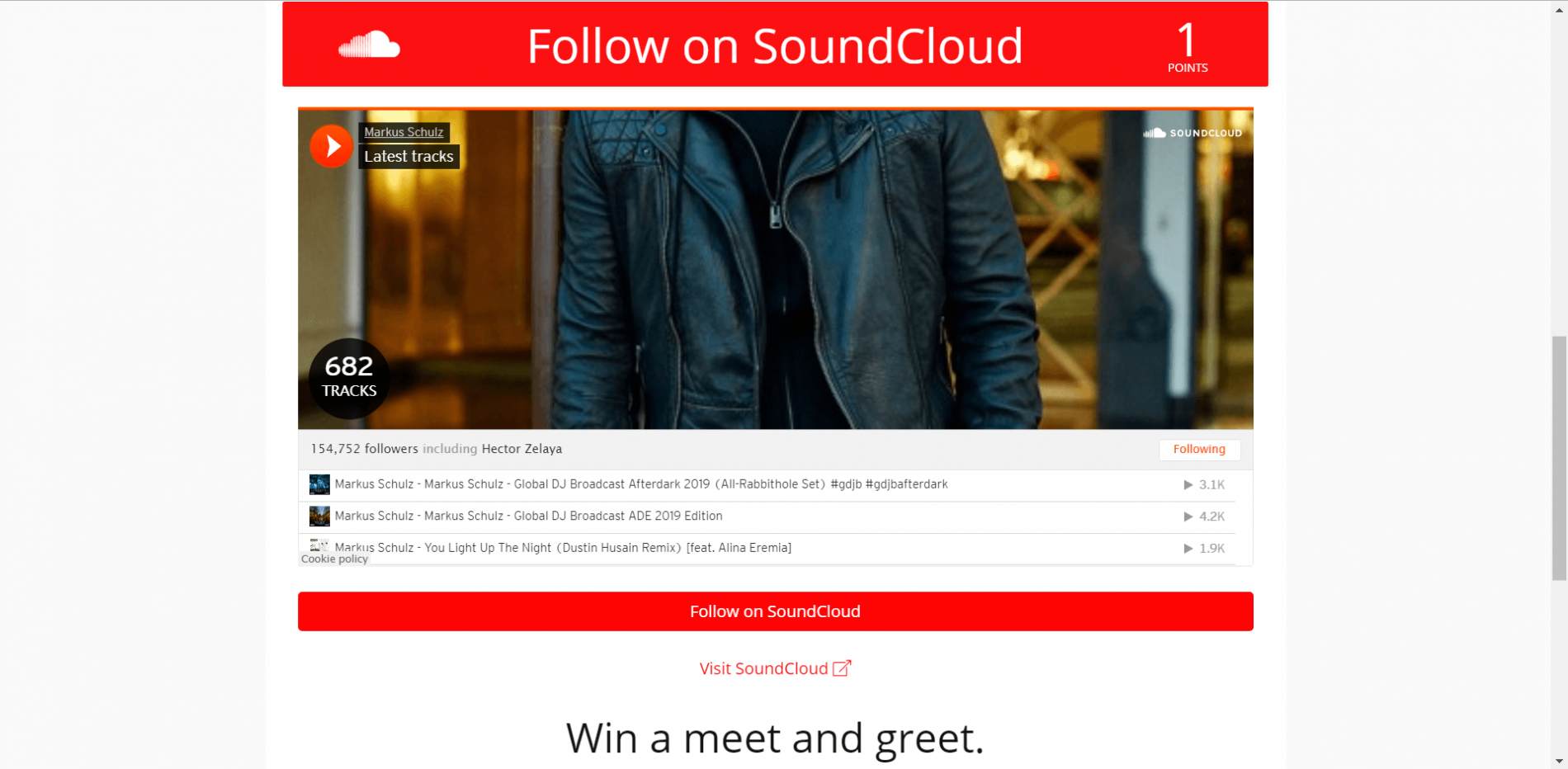 The plan needed for SoundCloud Follow entry
SoundCloud Follow entry is available on Promoter Pro
How to get more SoundCloud followers FAQs
How are entries counted?
When the contestants click on the entry button they are redirected to SoundCloud where they give us the authorization to follow you for them. We then use the SoundCloud's API to verify that they are subscribed to your channel.
Is this better than buying SoundCloud subscribers?
Absolutely, when you buy subscribers most likely you are not getting real interest in your channel. When you add incentive to subscribing real people have a choice to follow you.
Is this verified?
Yes, we verify all subscribe entries via the SoundCloud's API.
What else will help promote my Podcast
We have a few entry methods which will help promote your podcast including follow on MixCloud, Subscribe on YouTube and Listen and win contests.