Don't have a YouTube video as hilarious as this one? Need some incentive on how to get more views on youtube?
Well, good news! We've created an easy way for you to bribe, err provide an incentive to your viewers to watch your YouTube videos by enticing them with a YouTube video contest.
"Ask your followers to watch your video in order to win your prize! We'll keep track of all your entries for you."
How to get more views with YouTube video contest:
What creating a YouTube contest looks like.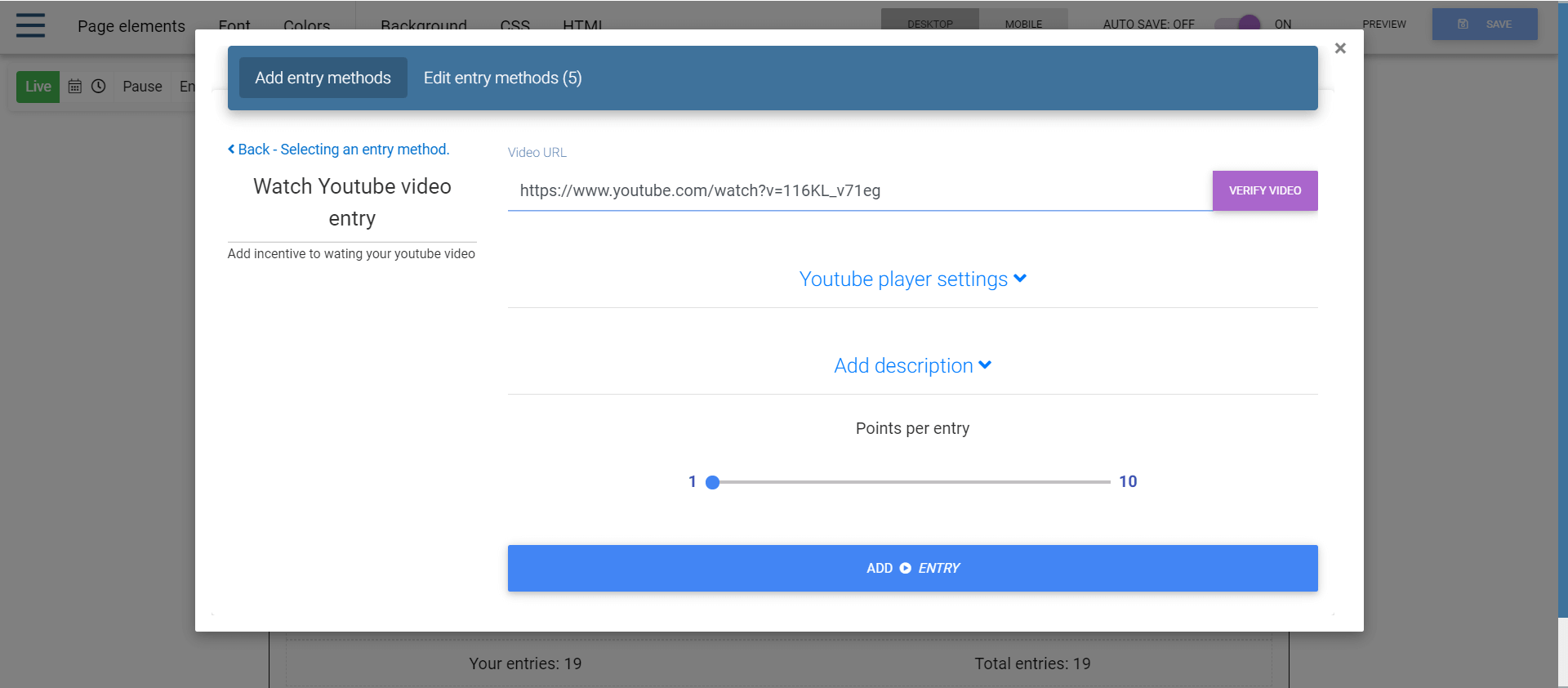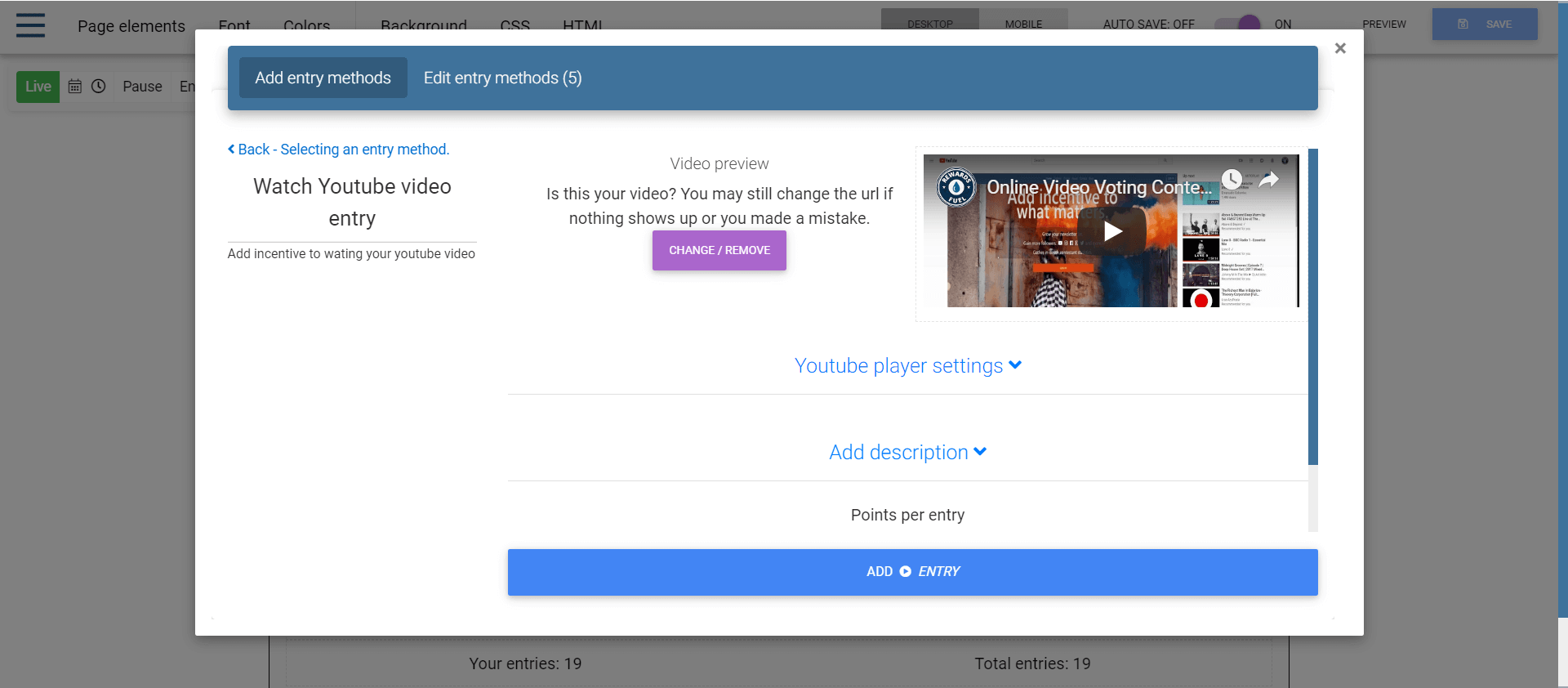 What it looks like for contestants: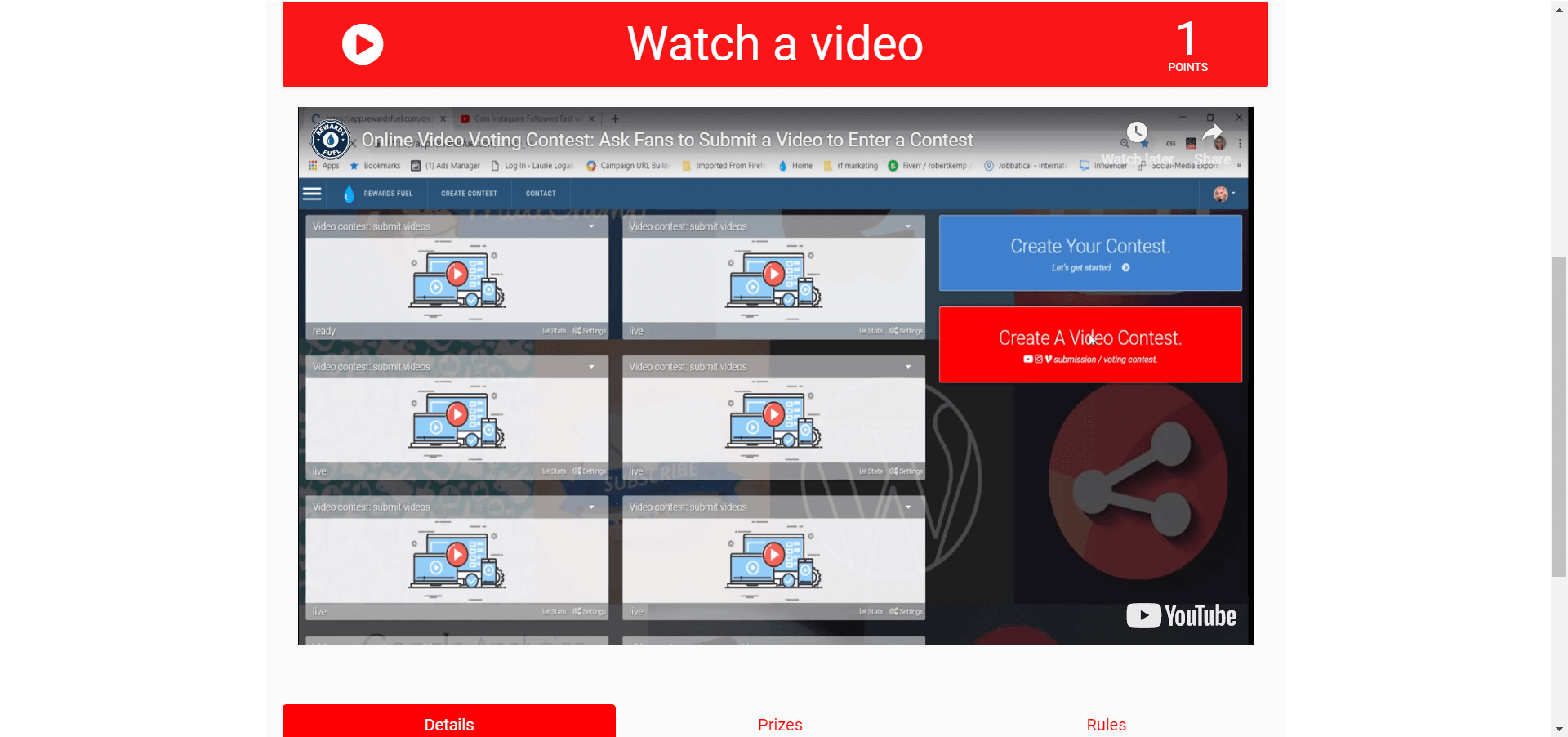 Demo contest
Contests are totally customizable with the ability to add or remove elements and to easily change colors or fonts.
WordPress Contests by Rewards Fuel
How do you know they actually watched your video?
You don't! But we do – and we'll keep track of all your entries for you. In fact you'll see every person that entered your contest with our in-dept statistics. You'll see their age, gender, location, and more.
Plan needed for watch YouTube video contest:
Watch video entry share entry is available on the Promoter Pro Plan.
YouTube video watch entry FAQs
How are entries counted?
We use YouTube's video API to confirm contestants watched your video.
Can I customize how the video is embedded?
Yes, you can choose to auto-play the video, disable keyboard shortcuts, hide/show video annotations, show related videos, show video controls.
Related YouTube promotion ideas: