It's easier than ever to reach your target audience with our new locations tool.  Now you can target locations (or block them) from entering your contest.  We've seen great results with contest marketing, and by using our statistics and targeting tools together, you can easily discover what areas you should focus your marketing efforts on.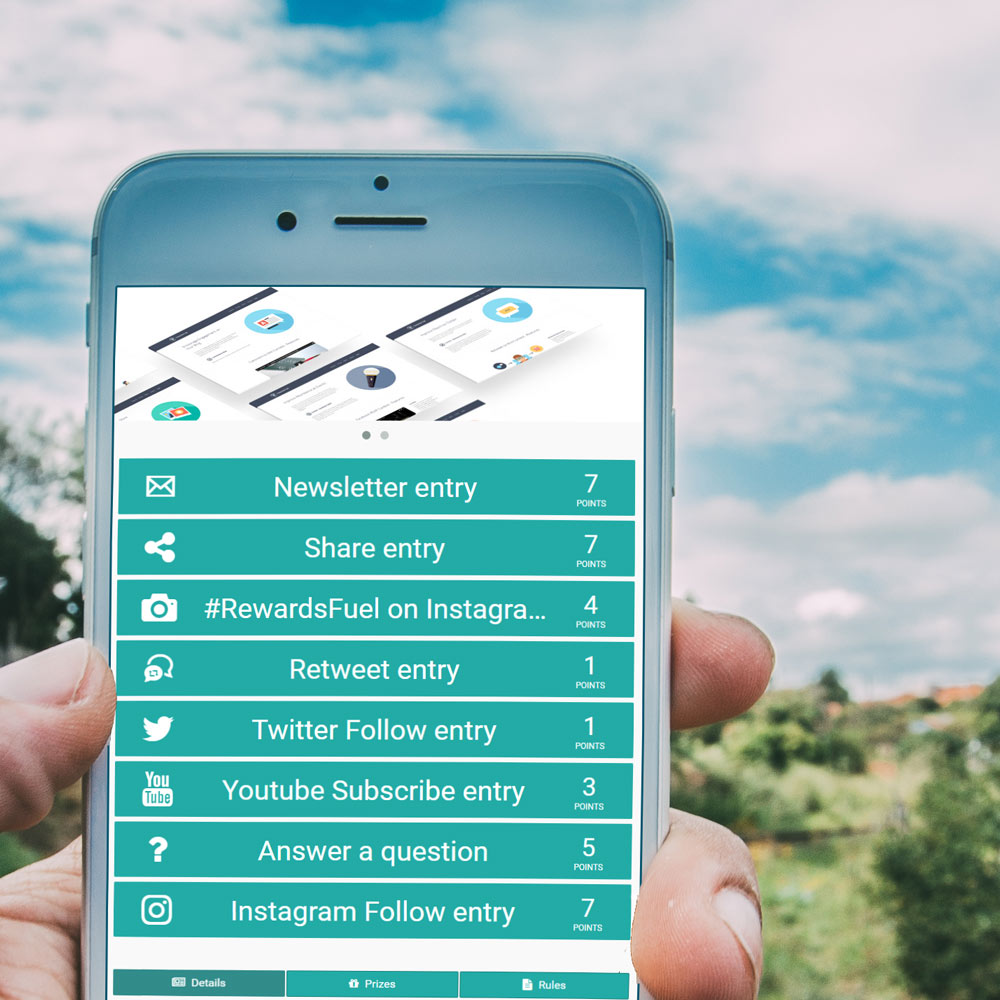 Age, gender, and the location of your contestants
The devices used to enter your contest
How to Target Locations with your Contest:
When you reach the 'style it' portion of your contest, choose 'style editor'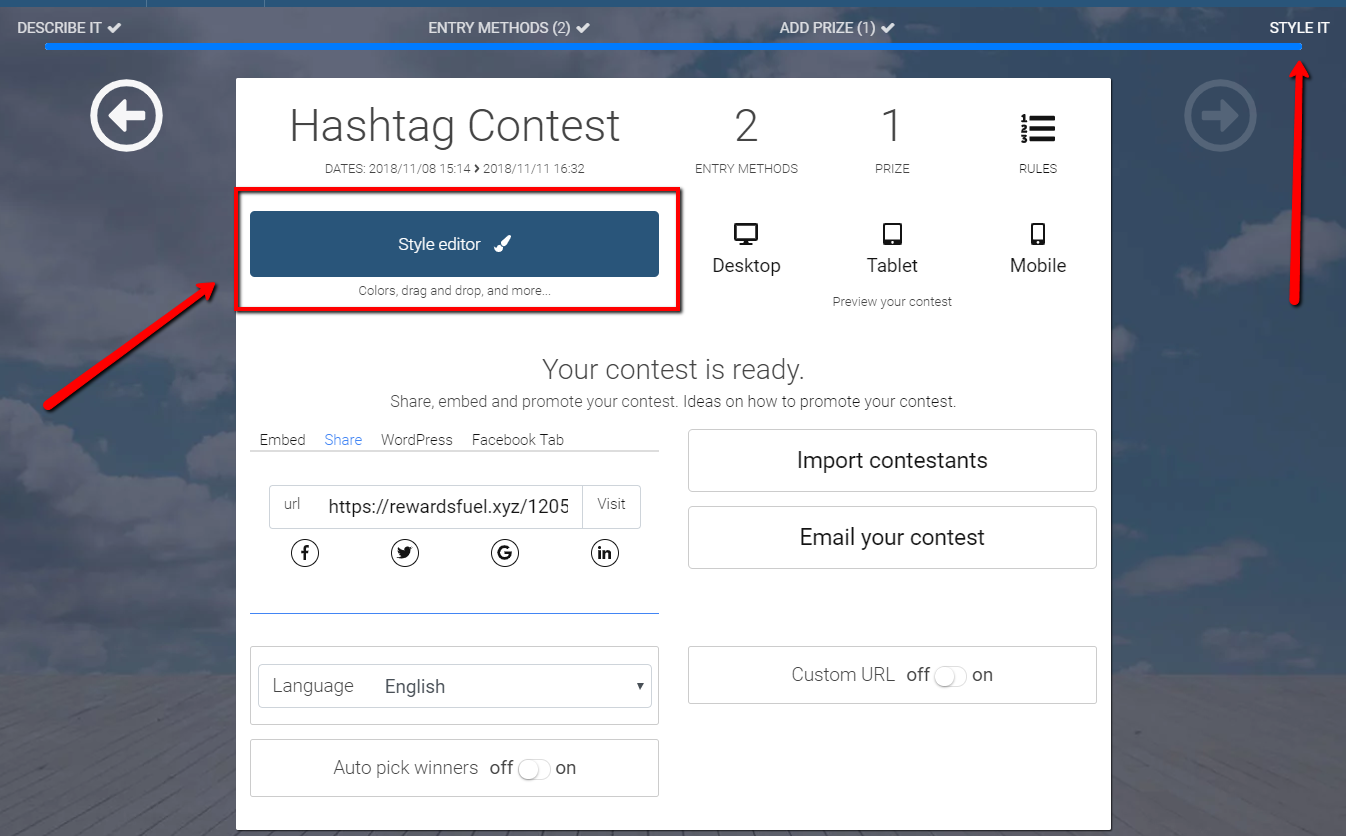 Next select 'other settings'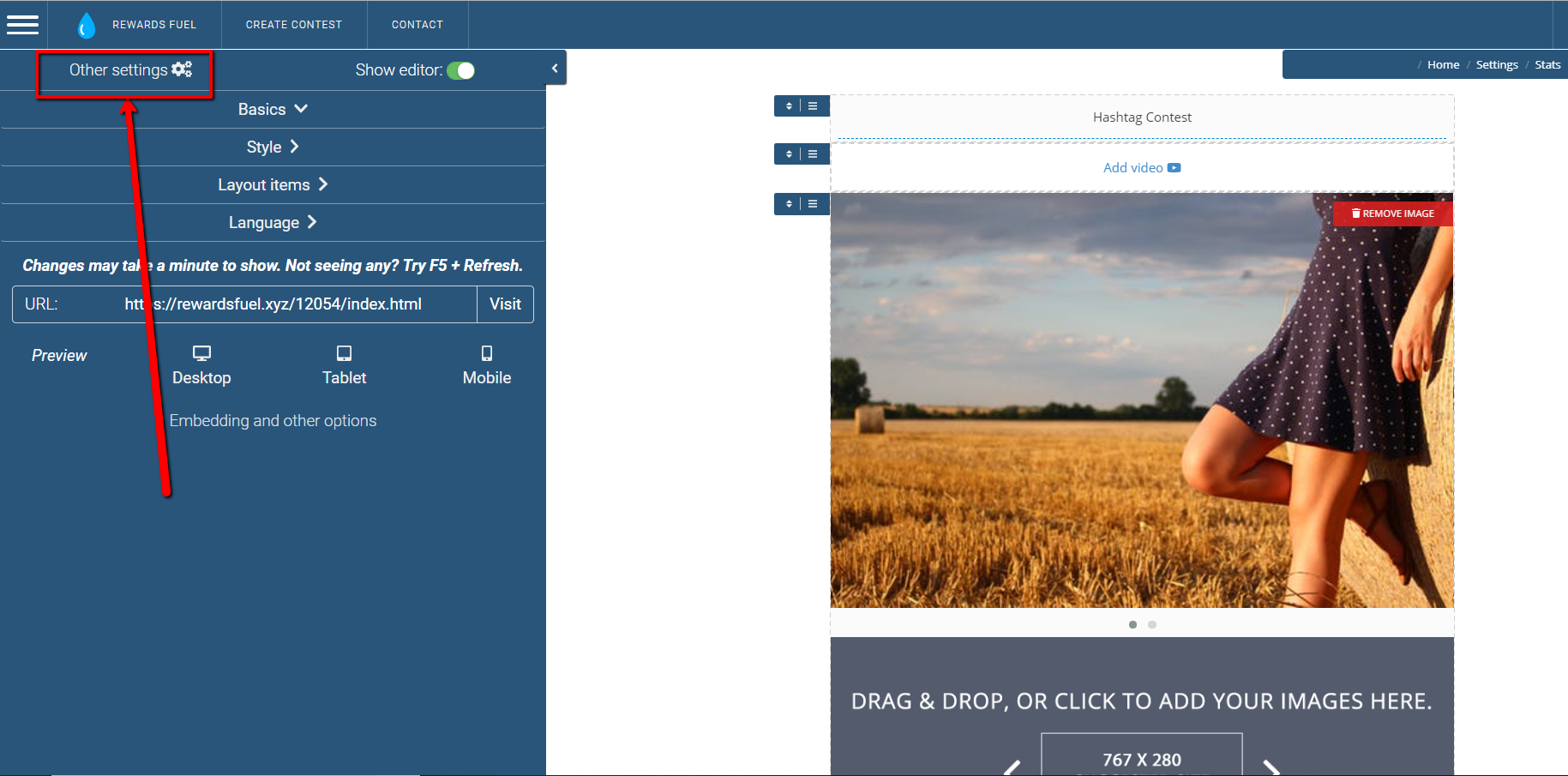 From the 'other settings' page of your contest click on 'Allow / Block Countries'
Target locations or block the ones that you wish to have enter your contest.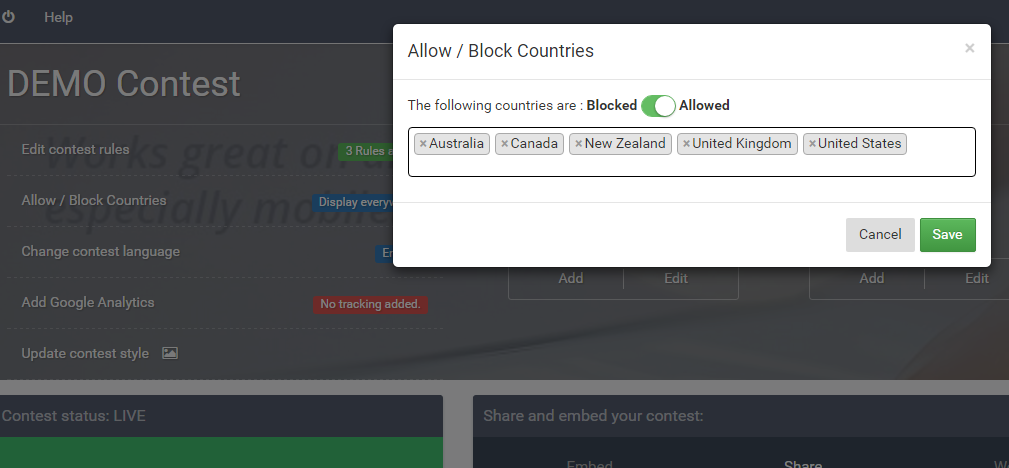 Here is how your contest will appear to blocked locations.
Here is a few examples of how your contest will look to your target locations.   All fonts, colors, images, videos, prizes can be customized.
Questions or comments about contest marketing? Shoot us an email at [email protected]
Happy Contesting!
Rewards Fuel
Contest Marketing TIPS: