It's easier than ever to reach your target audience with our locations tools. You can target or block people in specific countries from entering your contest.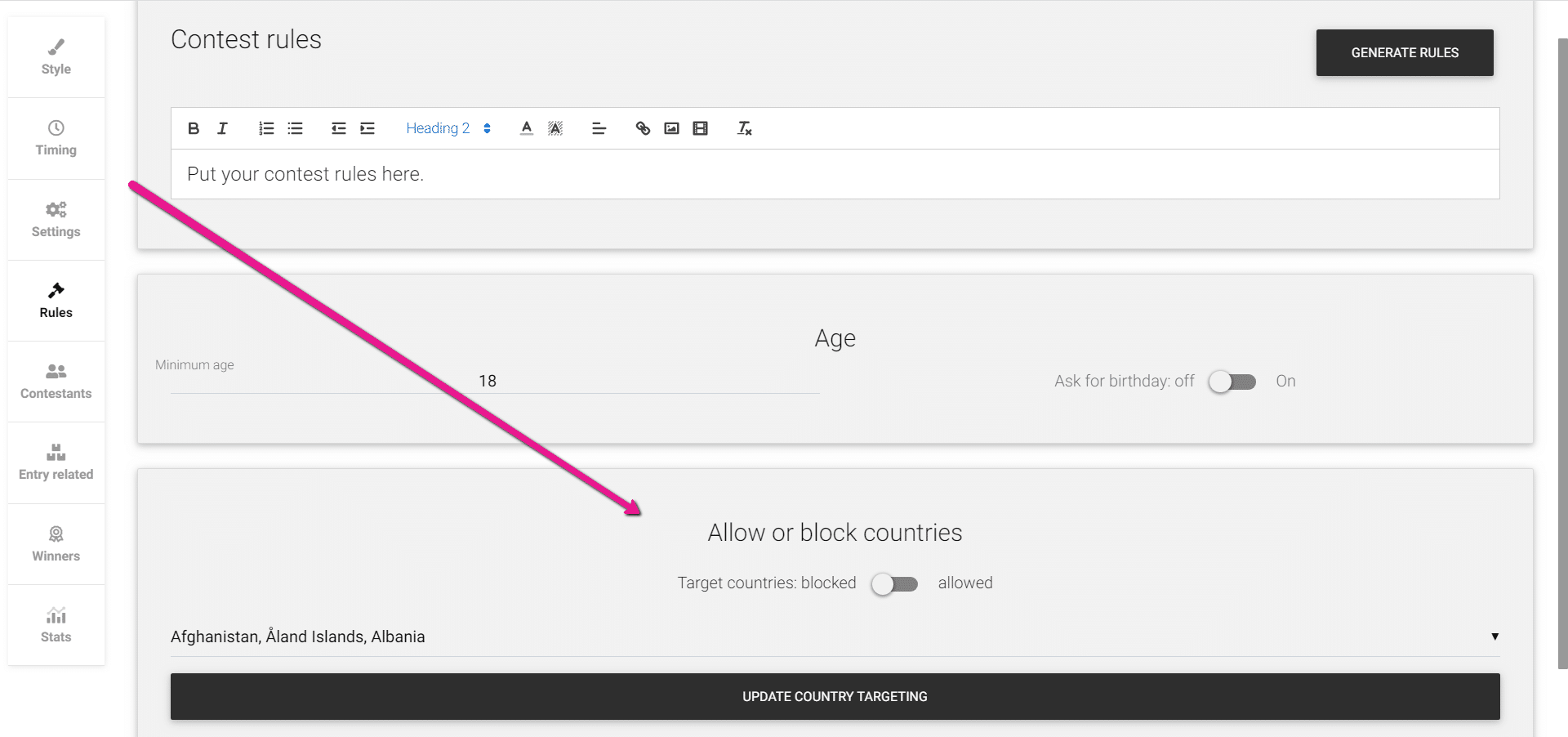 How to target locations with your contest:
When creating a contest you may choose locations, the image is below.
Created your contest already> Change it from your contest settings page.
Targeting countries requires any one of our paid plans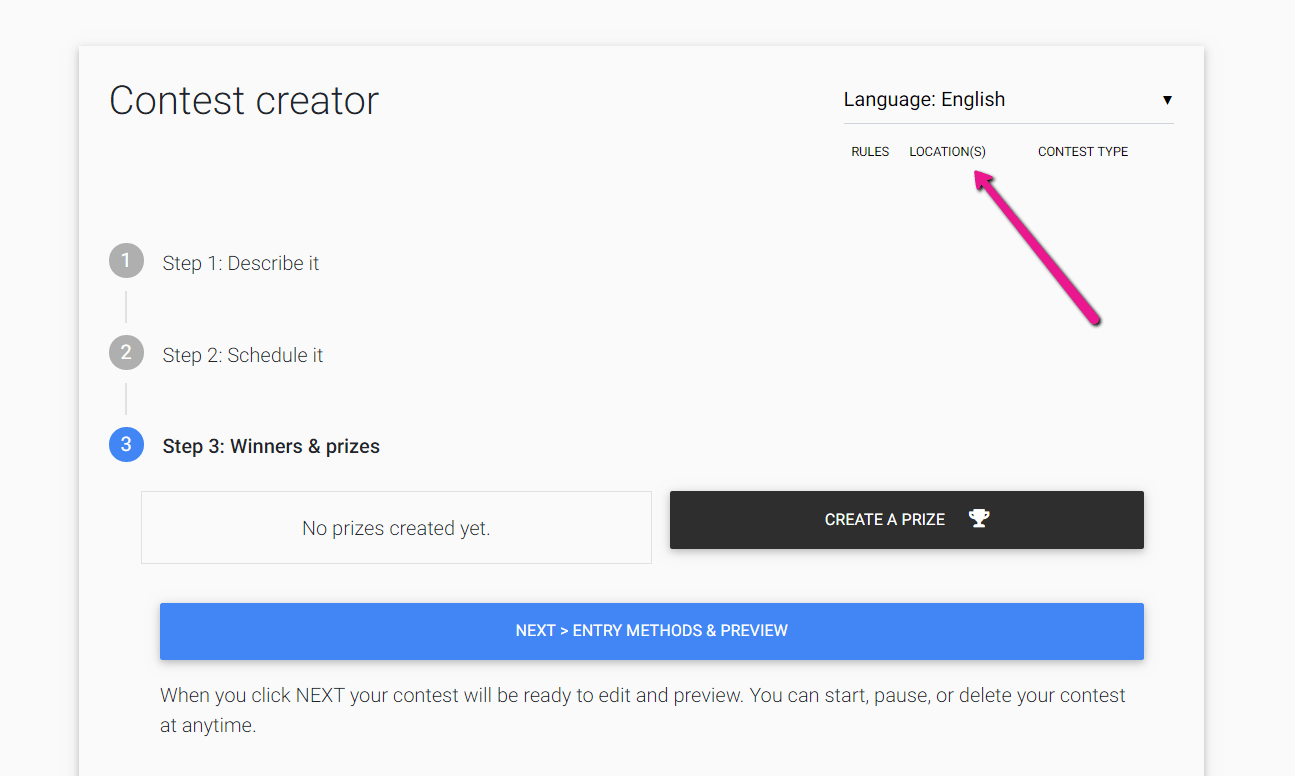 Here is how your contest will appear to blocked locations.
Our contests are totally customizable.
Choose your colors, or use pre-made color palettes
Add country targeting
Add countdown clocks
Ask for age verification
Choose one of 11 languages
Questions or comments about contest marketing? Shoot us an email at [email protected].
Contest Marketing TIPS