Great news! Now you can quickly and easily create a contest right from your WordPress website with the Rewards Fuel Wordpress contest plugin.  Your contest will drive traffic to your WordPress website, increase engagement, allow for user generated content and incentivize gaining valuable feedback from your followers. Plus you have the option to gain newsletter subscribers, grow your Instagram and YouTube accounts, sell more on Etsty or Shopify and more –  all with one contest!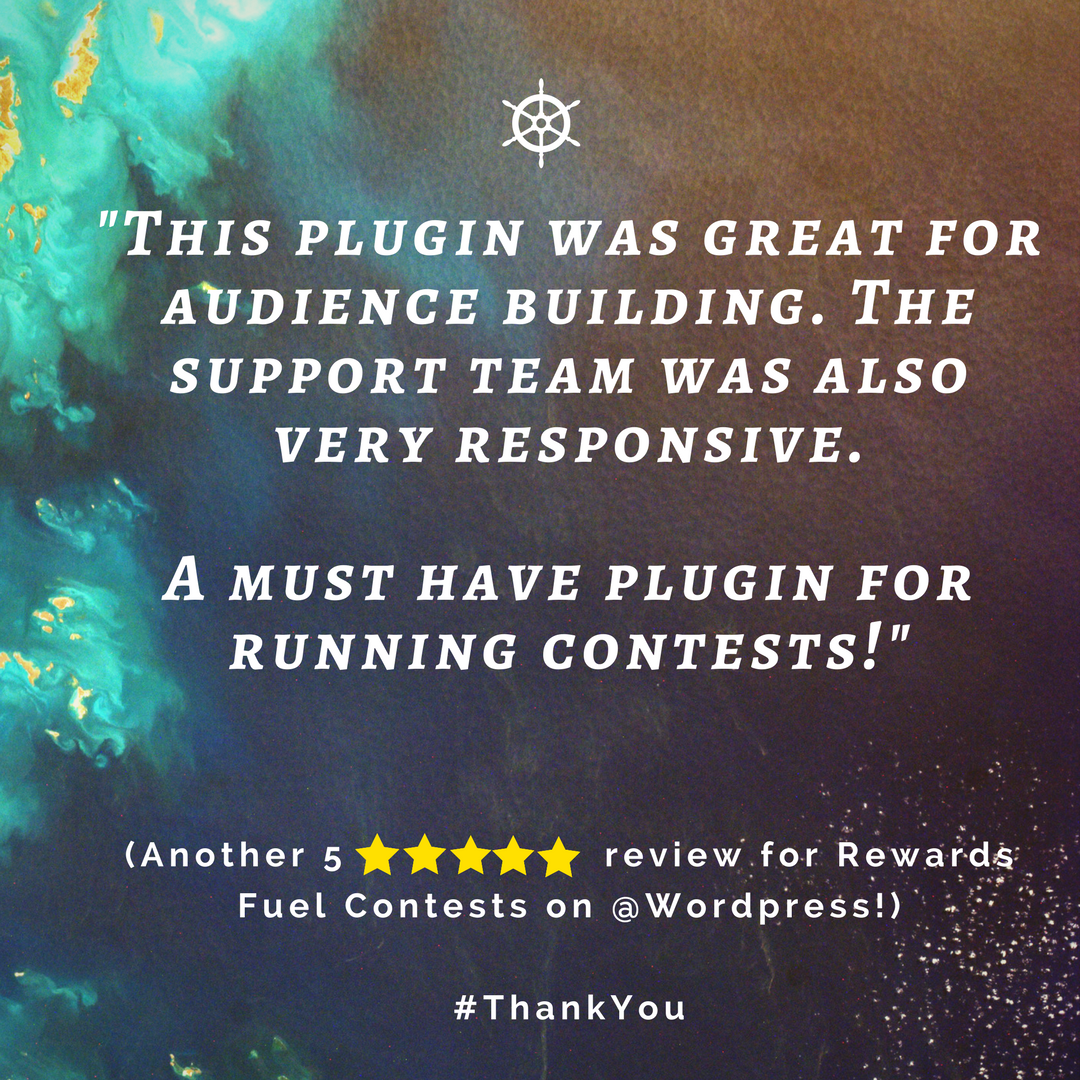 Read more reviews of the Rewards Fuel Plugin on WordPress. 
Additional Features Include: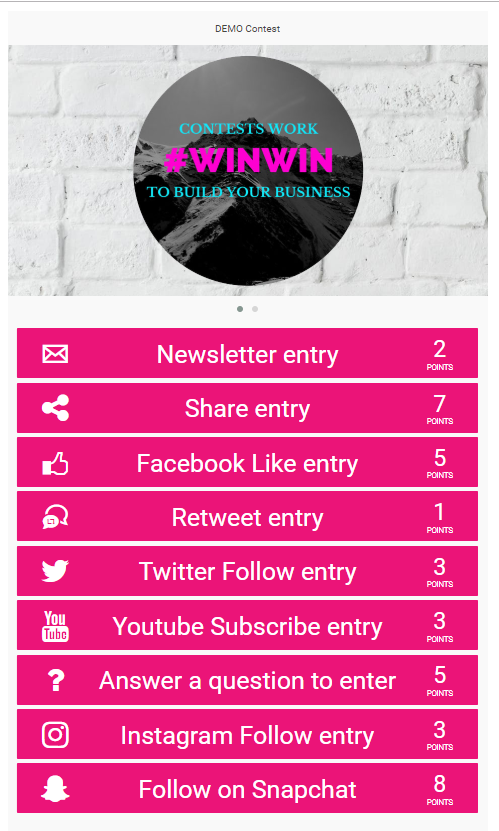 How to install the Rewards Fuel WordPress Contest Plugin:
The video below illustrates how to install the Rewards Fuel plugin. If you have installed WordPress plugins before, you may simply click here for the download.
the
Activate your plugin:
Embedding your contest:
You can use our traditional JavaScript embed code, which you will find on your contest page, but if you prefer to use our short codes (which will not break when you're editing blog posts)  follow the instructions in this short video.
Once you have our plugin installed and activated it, you will see a button that prompts you to create a new contest.
After you have completed the three steps of contest creation, you will be given a new WordPress embed code, place this embed code in your blog post and get ready to launch  and promote your contest!
Contest TIPS:
Questions, comments or suggestions? Please let us know in the comments below, or by email at [email protected].
RF