There's a certain draw to exclusivity. Going to a private party, invite only, code words – they all spark a sense of curiosity and intrigue. Which is why we created the private contest aka code word contest.
"Have your contestants enter your private contest – only after submitting a secret code"
Get started creating your private contest by visiting your settings page of your contest and click on "private contest"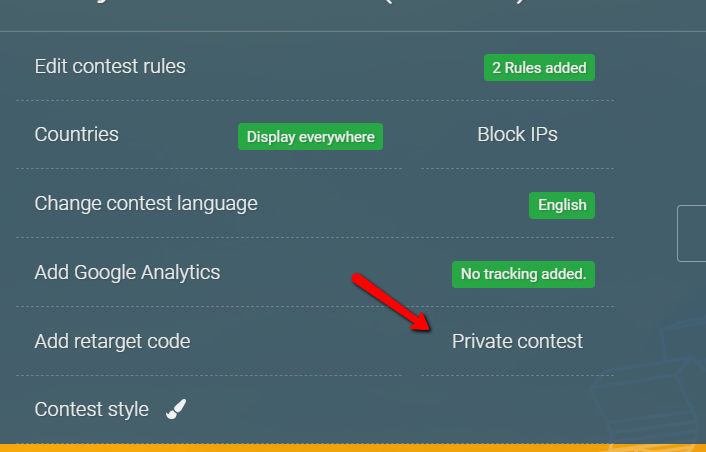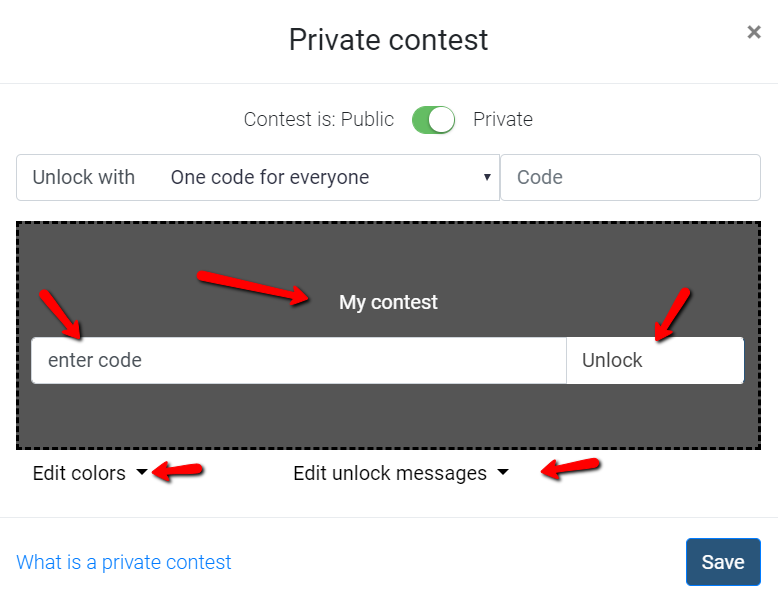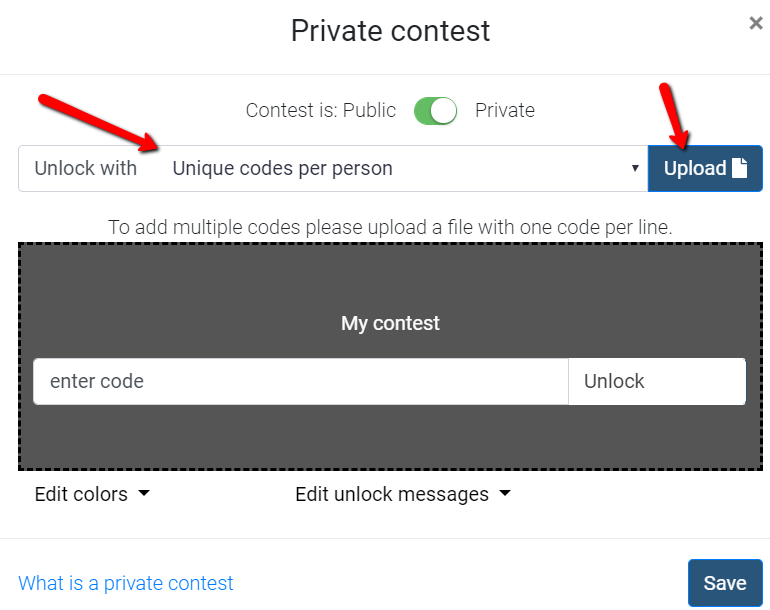 Additional Contest Features Include
(Check out our new contest style editor – creating an eye-catching contest is quicker + easier)
If you have any questions or comments please shoot us an email at info@RewardsFuel.com – we're happy to answer any questions and help you create your first contest.