Great news! We've built a new contest entry method to help you boost your Instagram engagement called #hashtag entry.
'Simply ask your followers to upload a photo or video on Instagram with a specify #hashtag to enter your contest and we'll keep track of all your contestants for you." 
You'll be able to display all your #hashtag contest entries on your website.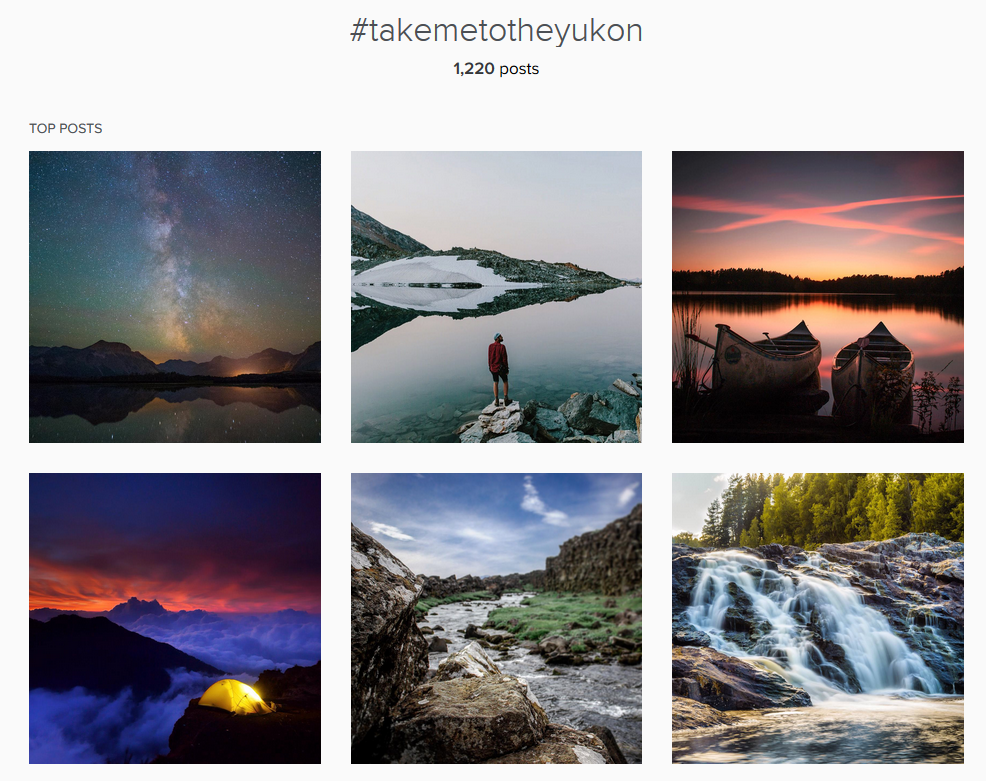 How to Create a Hashtag Contest to boost Instagram Engagement:
Entry methods: Choose Instagram Tag entry and follow the prompts.
Points: Be sure to add points to your entry method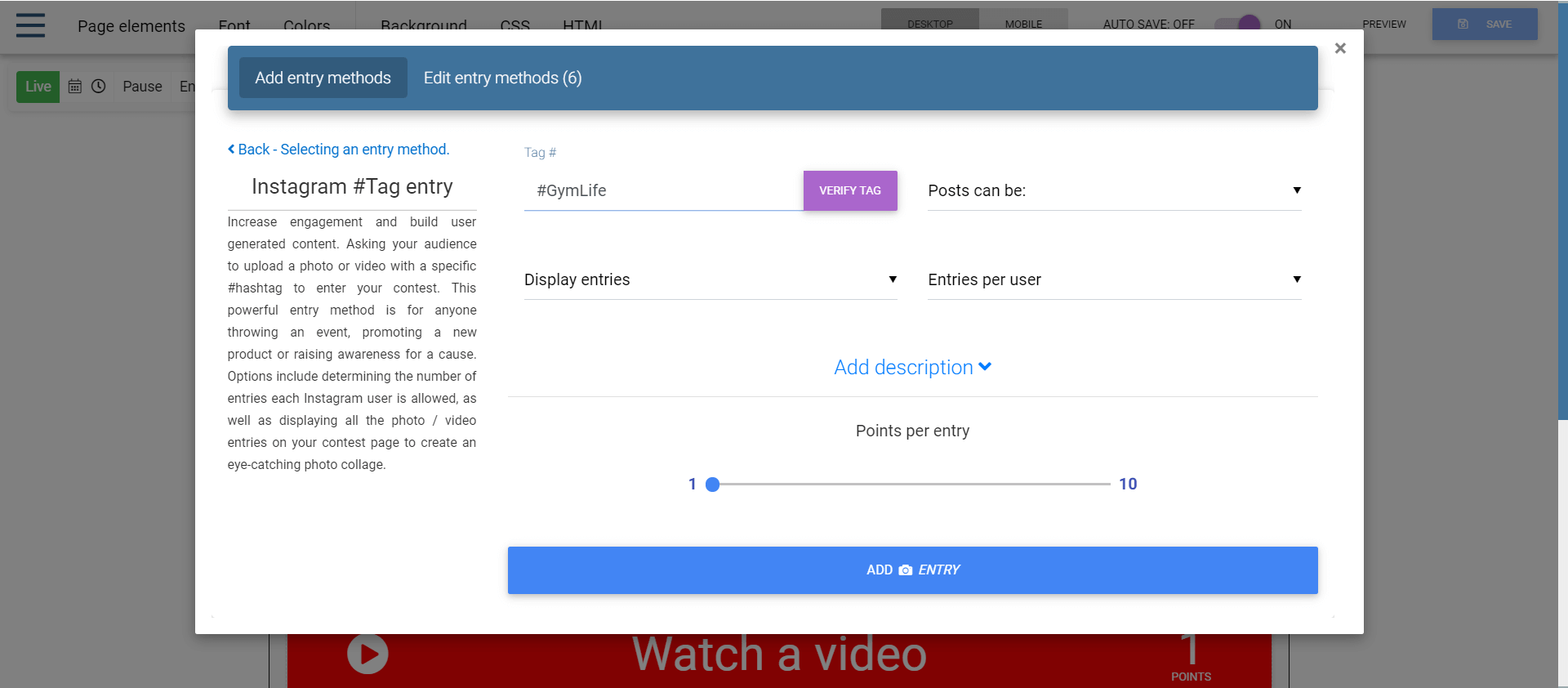 How will hashtag entry look for your audience?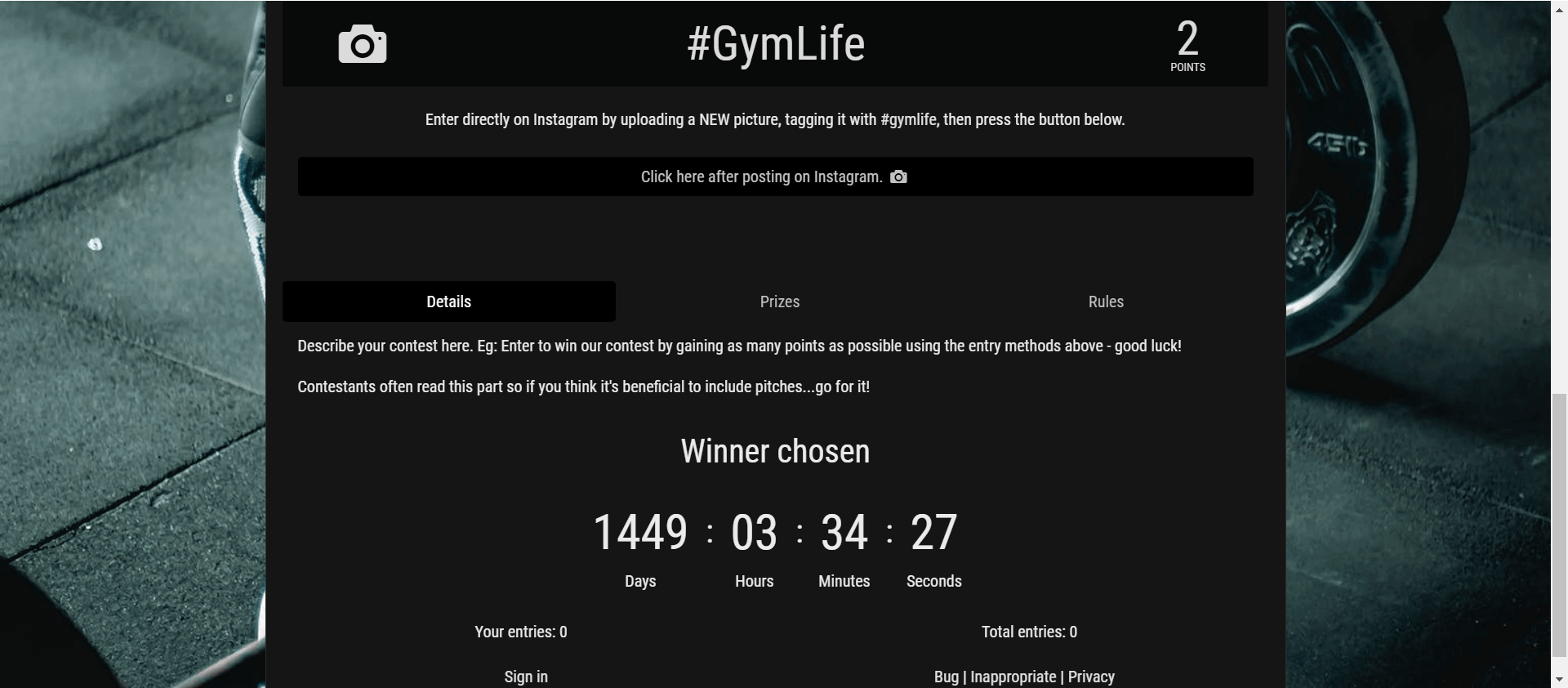 Want to make it look different?
Contests are totally customizable with the ability to add or remove elements and to easily change colors or fonts.
contest
This is a powerful entry method for anyone throwing an event, promoting a new product or raising awareness for a cause.
Benefits:

Instagram engagement
Organic promotion of your contest
Your #hashtag could go viral
User content
Creates an online tribe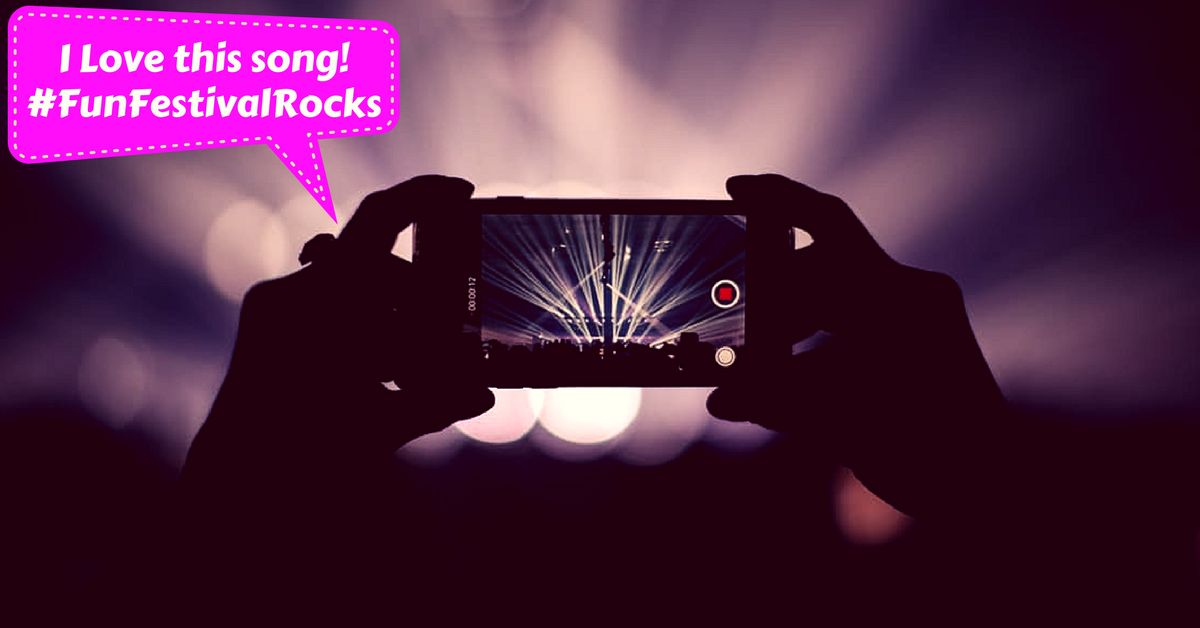 Features: 
Determine the number of entries each Instagram user is allowed to upload.
Display all the photo/ video entries on your contest page to create an eye-catching photo collage.
After the winner has been chosen, you can embed the collection of photo and videos to any site.
Questions or comments? Shoot us an email at [email protected]
Instsagram #tag FAQs
How are entries counted?
When your contestant clicks enter we get them to authenticate with Instagram, then we search all their posts for your hashtag.
Why offer this type of entry?
Give your audience a reason to use your hashtag. Get user-generated content from Instagram
Is this entry method verified?
Yes, we use Instagram's API to validate the entry.
Can I display my entries on my website?
Yep, when you use this entry method we provide you some JavaScript code that will help display your entries (you may find it on your contest settings page.
Related Articles:
How one contest gained over 2000 new Instagram followers