We're happy to announce our newest integration partner Constant Contact – the email marketing experts! The numbers prove it, email marketing works and using contests to build your Constant Contact newsletter list has never been easier or more effective..
"For every dollar spent on email marketing, small businesses make an average of $40 back"
**Direct Marketing Association
Using contests to grow your newsletter list is one of our most popular entry methods; in fact a collaboration between recent contest holders saw an increase of over 2000 new subscribers with just one contest.
"Now you can say sign-up for my newsletter to enter to win my contest"
Features:
Double Opt-in: We double opt-in all emails as an entry into your contest. This means you can legally email everyone on your list due to the fact they are legitimate email addresses and they have confirmed by clicking on a confirmation email.
Export newsletter entries automatically to your email lists.
Connecting your Rewards Fuel account with Constant Contact: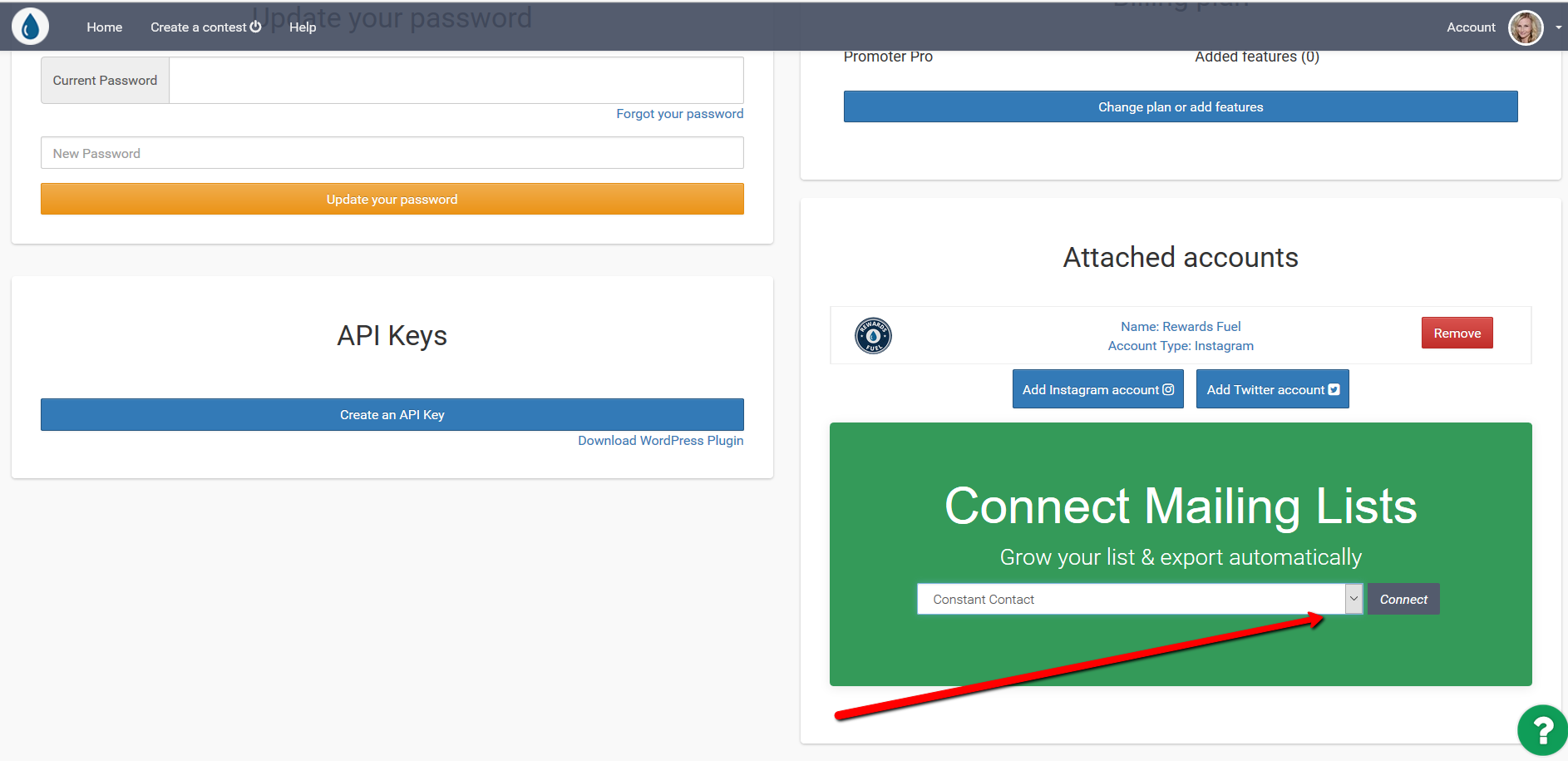 2. Connect to Constant Contact via the drop down menu under Connect Mailing Lists
3. Login and authenticate Rewards Fuel
Now you're ready to create your contest:
All colours, fonts, images, videos and entry methods can be modified, in fact you can even use CSS to style your contest further.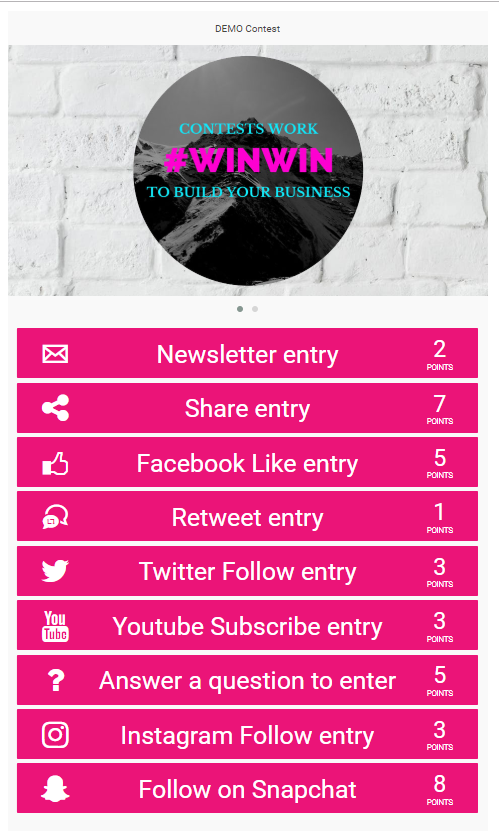 Contest TIPS: