Newsletters are more important than ever. Asking for permission before sending an email builds trust between a business and consumer that's necessary for success in today's highly competitive online world.
In fact, the results from a recent survey by Mantis Research posted on Business Daily state that out of 1,000 U.S. adults polled, online-only media gets just a 55 percent trust rating.
That's why newsletter lead generation is so important for your businesses and why 'subscribe to my newsletter to enter' is one of our most popular contest tools.
In fact, a recent contest holder gained over 2200 new subscribers with just one contest.
"Ask your followers to join your newsletter to enter to win your contest – Rewards Fuel will keep track of all your contestants for you"
Features Include:
 Newsletter Lead Generation: We double opt-in all emails as an entry into your contest. This means you can legally email everyone on your list due to the fact that the contestant has clicked on a confirmation email.
Export newsletter entries automatically to your email lists.
Contest Reports: Export your contest statistics at any time to a professional PDF
How to set-up Newsletter Entry
Login: Visit www.RewardsFuel.com  and choose 'create a contest'.  Don't have an account yet? Sign-up and choose one of our contest packages.
Create your contest:  From your home screen, you'll be prompted to add a name, description, start/ end dates and your videos, GIF's or images.
Add your entry methods: We have over 30 entry methods to choose from, choose 'newsletter entry' and follow the prompts which ask you to describe your newsletter etc.
Next add entry points:  The more points you add to the entry method the more of a priority you're placing on the entry method.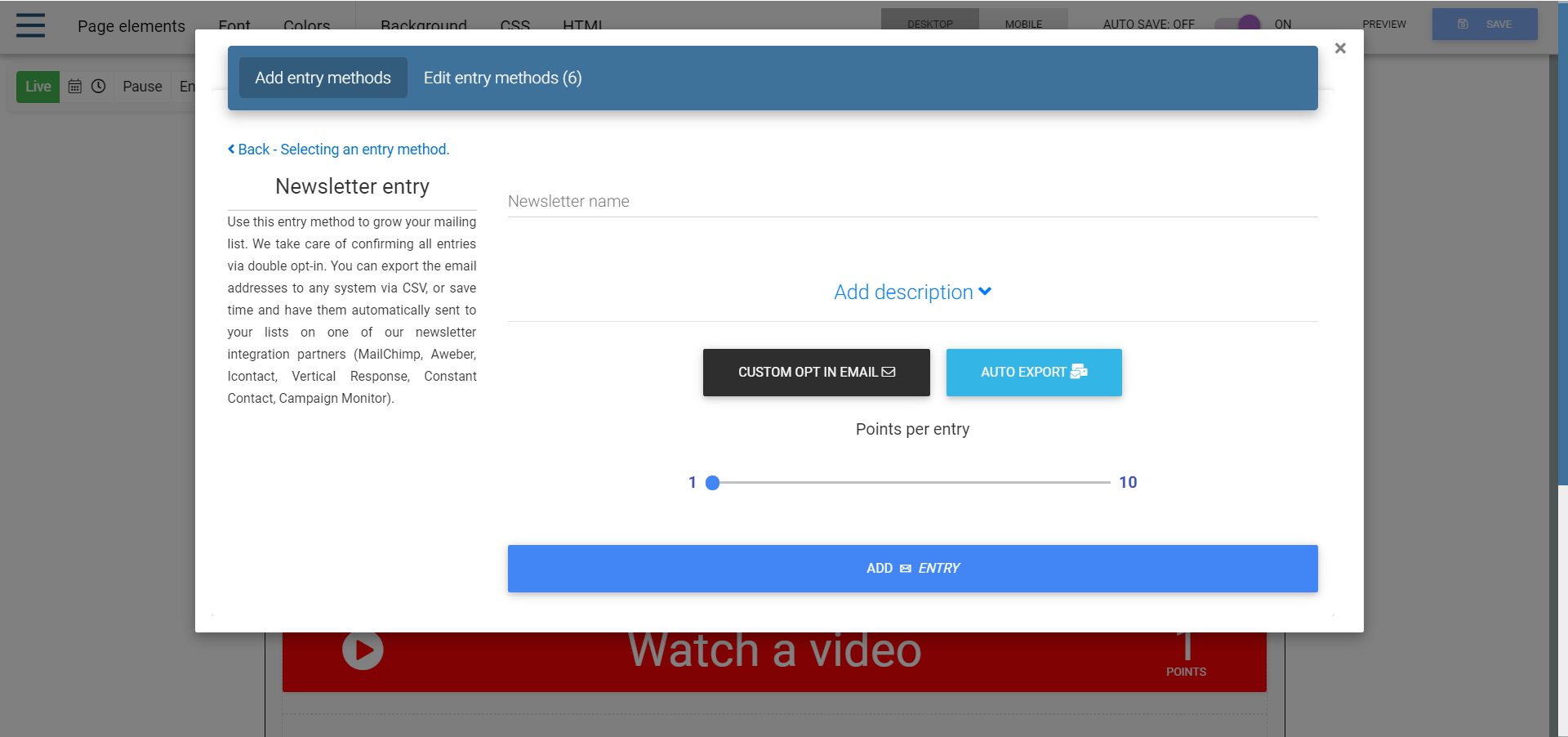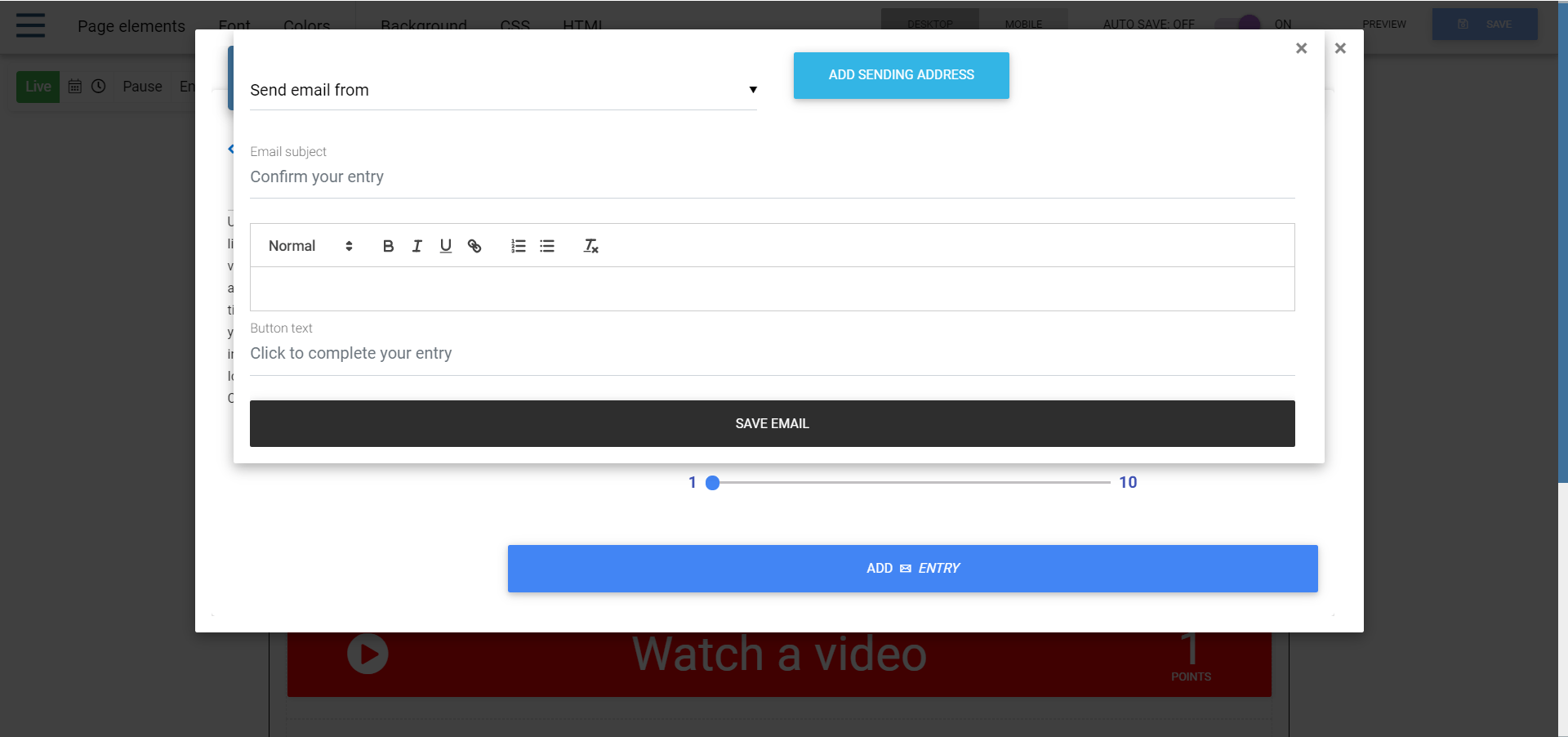 <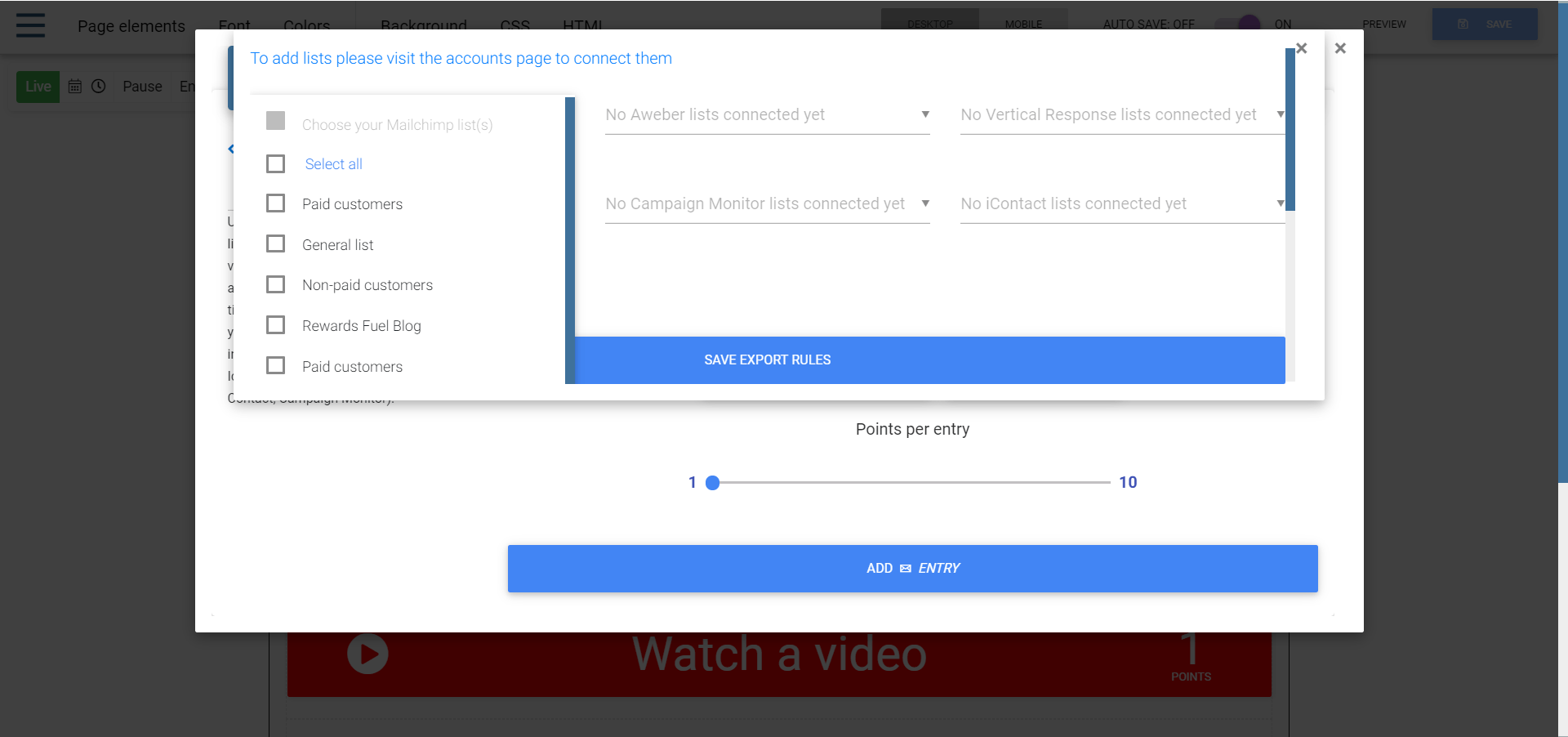 How do I receive the emails?
When you create the entry method you can choose to set-up automatic export to one of our newsletter integration partners.
Or export all of your subscribers to a CSV file which can easily be imported into almost any email program.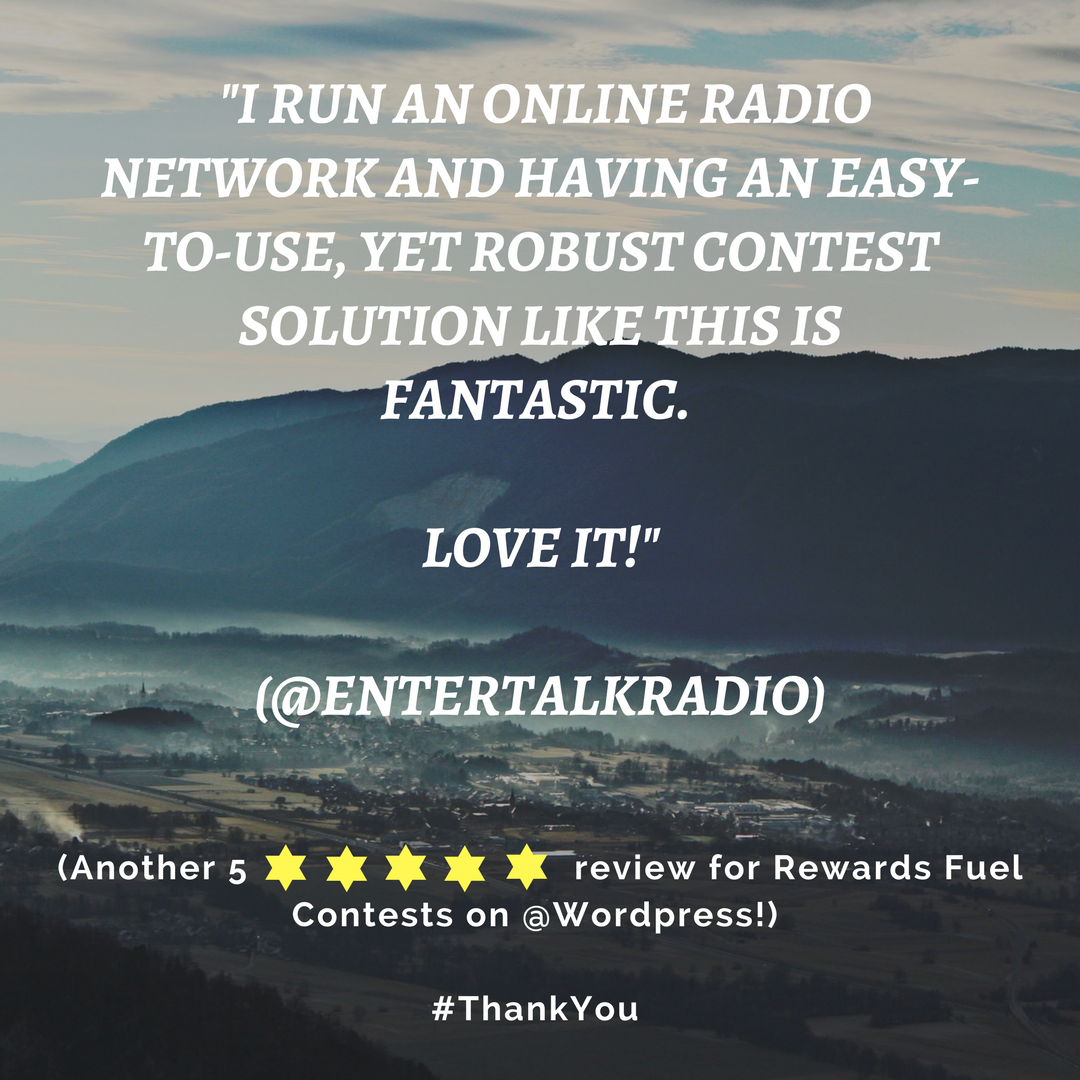 What does it look like?
Contests are totally flexible with the ability to add or remove elements and to easily change colors or fonts.  Below is a quick demonstration that includes newsletter entry.
contest
Questions, comments or suggestions? Shoot us an email at [email protected]
Ps- Short on time or need a hand setting up your first contest? We'll help create it for you, free of charge.