Newsletter Lead Generation: Newsletter subscribers are important – next to sales it's quite often the most important priority for a business.
Many of us have used forms of incentive to help grow our lists.  We commonly see calls to action like "Sign up for our newsletter and receive a coupon".  It makes sense to add incentive to gaining new subscribers, but does it always have to be coupons or savings?  Aren't we training our customers to wait for a discount if we dangle savings as an incentive?
"Now you can ask your followers to join your newsletter to enter to win your contest"
Not only will you boost your newsletter lead generation, but you'll benefit from product sampling, by adding additional entry methods to your contest you can also boost your social media channels, promote your brand, and gather vital follower statistics that you can utilize for re-targeting campaigns.
Setting up Newsletter Entry is simple:
Login: Visit www.RewardsFuel.com  and choose 'create a contest': Don't have an account yet? Sign-up and choose any one of our contest packages.
Create your contest:  From your home screen you'll be prompted to add a name, description, start/ end dates and your videos, GIF's or images.
Add your entry methods: We have over 25 entry methods to choose from, choose 'newsletter entry' and follow the prompts  which ask you to describe your newsletter etc.
Next add entry points:  The more points you add to the entry method the more of a priority you're placing on the entry method.
How do I recieve the emails?
When you create the entry method you can choose to set-up automatic export to one of our newsletter integration partners (MailChimp, Aweber, Icontact, Vertical Response, Constant Contact, Campaign Monitor) or export all of your subscribers to a CSV file which can easily be imported into almost any email program.
Are the emails verified?
Yes!  We double opt-in all emails as an entry into the contest. This means you can legally email everyone on your list knowing they are legitimate email addresses that the contestant has confirmed by clicking on a confirmation email.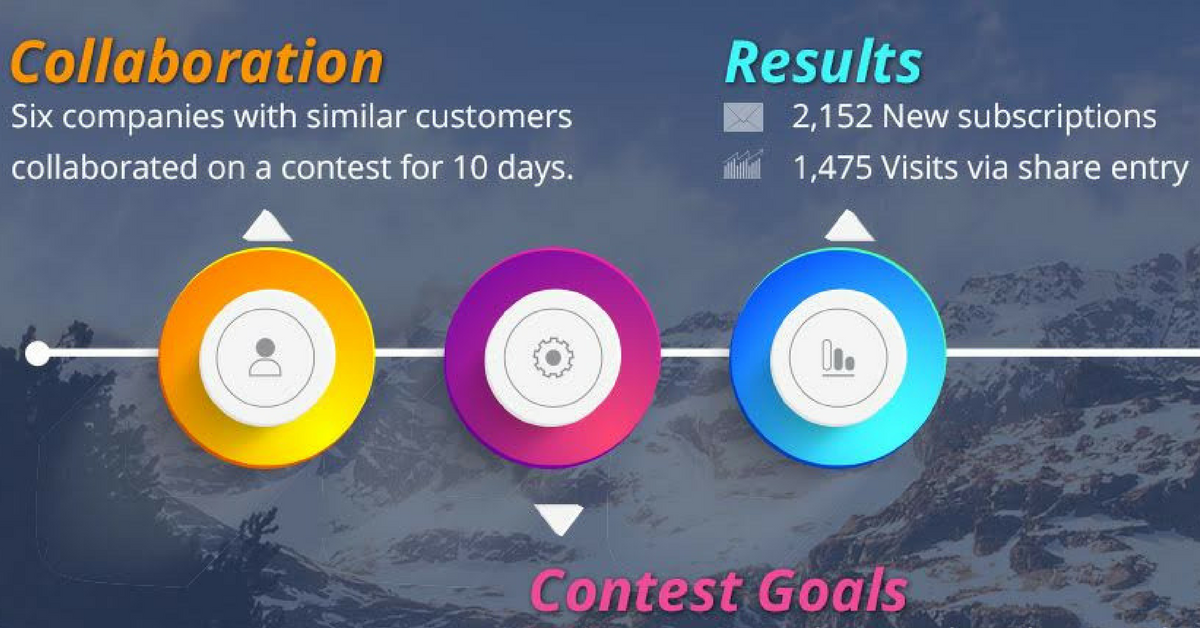 What does it look like?
Contests are totally flexible with the ability to add or remove elements, and to easily change colors or fonts.  Below is a quick demonstration that includes newsletter entry.
http://win.rewardsfuel.com/674/
Contest TIPS:
Questions, comments or suggestions? Shoot us an email at [email protected]
Ps- Short on time or need a hand setting up your first contest? We'll help create it for you, free of charge.
Cheers,
Rewards Fuel