Contest marketing shines again! Congrats to our friends at Student Price Card for running a fantastic contest!
The team at SPC gained over 39,000 entries and as a result, got a ton of app downloads and greatly improved their followings on Instagram, Twitter and Facebook using the 'form first' contest template.
How Student Price Card did it
1. They created an amazing prize:
First and foremost, the team set themselves up for success by giving away an amazing prize. A chance to win a fly-away VIP weekend experience to New York. The trip included round-trip air transportation,  one (1) double room for three (3) nights at a four-star hotel and VIP passes to the Jingle Ball in New York in December 2019 plus  $2000 USD spending money provided by CIBC.
2. Form First:
The team gave their audience over 10 different entry methods  (or actions they could take) to enter the giveaway. To start, however, the contest consisted of a form first which asked contestants to submit their student price card number, name, and email before entering again using different entry methods.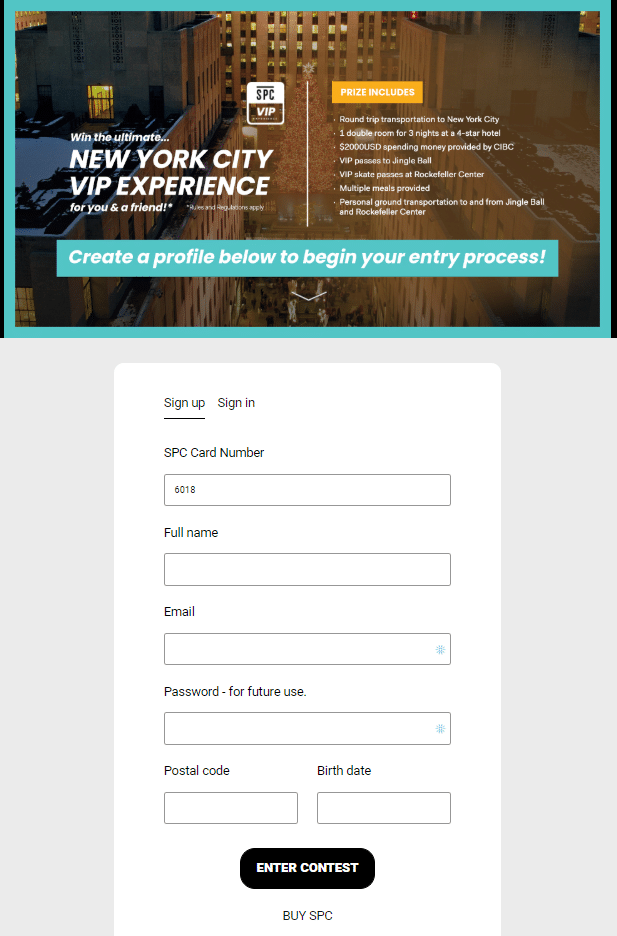 3. Multiple entry methods:
Instagram entry: Contestants enter by following on Instagram or submitting a pin found on the SPC website and Instagram.
Newsletter entry: Contestants could subscribe to enter and for current readers of the newsletter a pin was emailed that could be entered online.
Facebook like entry: Like the SPC Facebook page to enter and/or find a PIN on the page and enter it on SPC website.
App Install entry: They asked contestants to download the SPC app to gain access to another pin to enter, probably one of the smartest ways we have seen people use this entry method.
Twitter Follow: Follow to enter and/or discover the PIN on twitter
Retailer PIN entries: SPC partnered with CIBC and had contest details and PINS to enter on display at participating retailers.
Contest Takeaways:
Collaboration: The team at Student Price card collaborated with CIBC creating an amazing prize. They also cross-promoted the contest, having CIBC display the contest at participating retail locations.
Points: When choosing entry methods they awarded the most amount of points (see top graphic) to the marketing channel they wanted to see the most gains consequently contestants were motivated to enter multiple times. This was a win-win as they would their chances of winning by gaining more entries into the contest.
Promotion:  Student Price card shared the contest on their social media channels and in their newsletter. By asking students to enter by submitting pins (codes) from their newsletter, Instagram, Twitter and Facebook to enter, it rewarded their current subscribers and followers as well.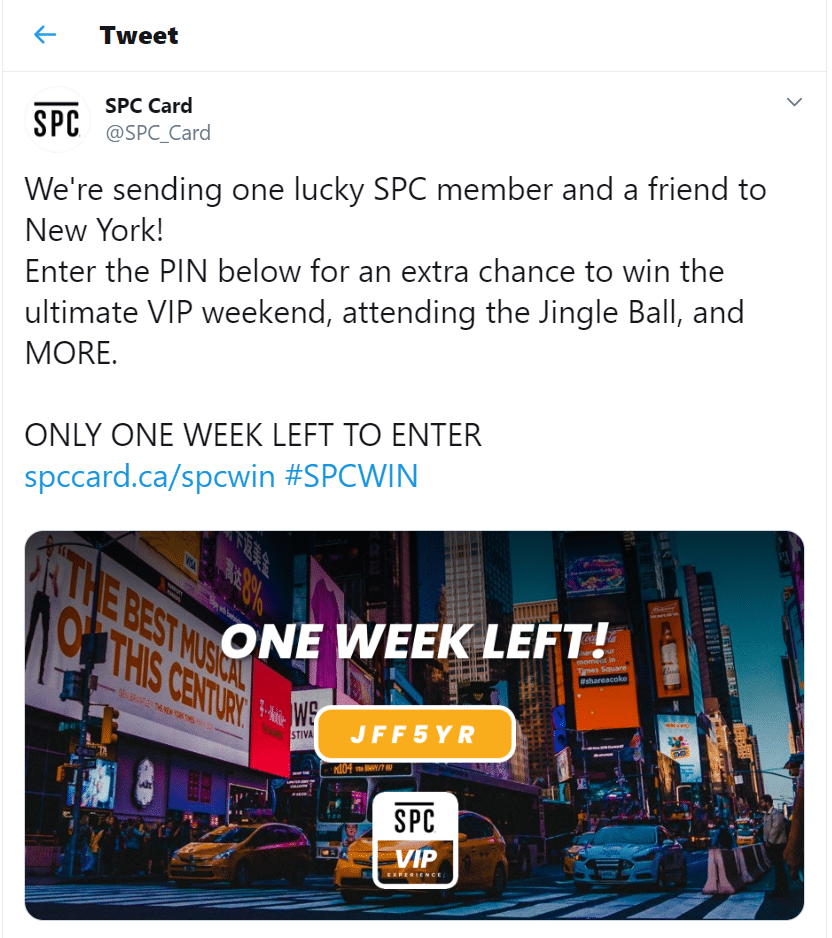 The team have in-depth statistic, available during a contest. Statistics are included in the Promoter and Promoter Pro plans.
Statistics include:
Age
Gender
Location
Entry method used
Points summary
Device used
Traffic sources
What Student Price Card had to say about using Rewards Fuel for their contest marketing: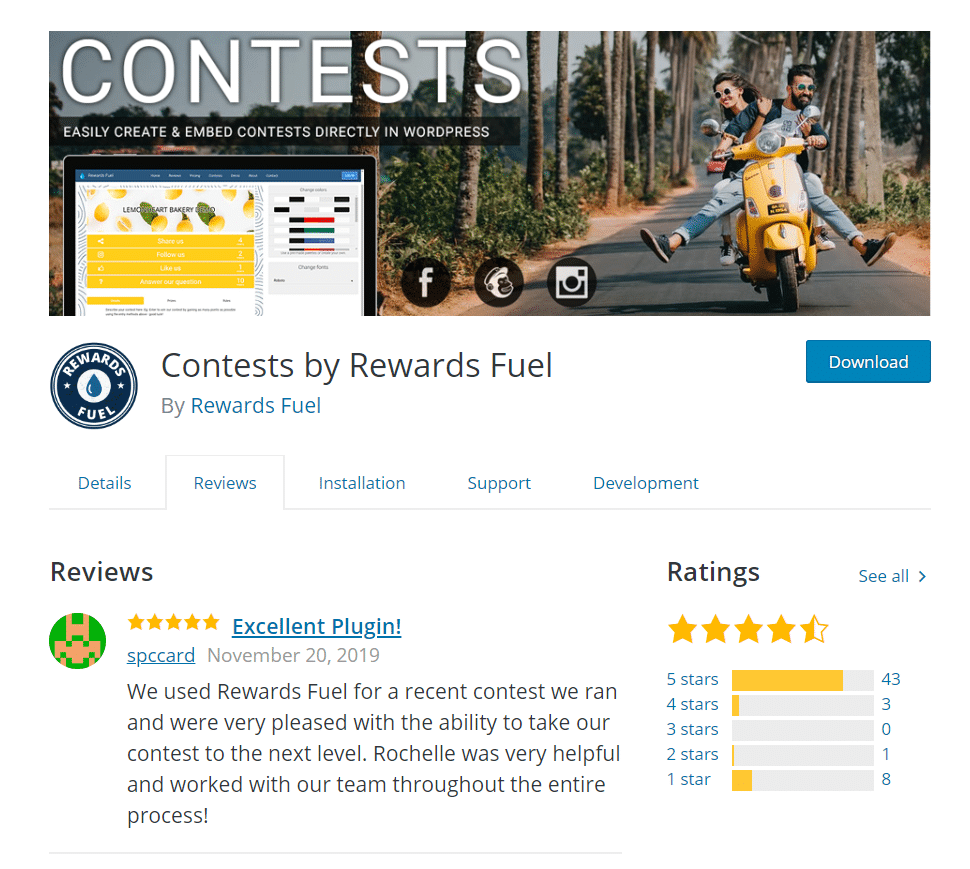 Looking for more contest marketing examples or case studies? Success stories
Questions,  comments or suggestions about our social media contest platform?  Shoot us an email at info@RewardsFuel.com or get started on a contest today by signing up–> here or downloading our plugin–> here.