Now it's quick and easy to create a secret code contest! This is perfect for marketers who want to have their audience fill in a code to enter to win your contest.
"Ask your tribe to submit a code to enter to win your contest – we'll keep track of all your contestants and pick your winner(s) for you."
For example, have people visit a location to gain their code that they enter online or watch your YouTube video, listen to your podcast or radio show for the code, read your E-book, etc etc.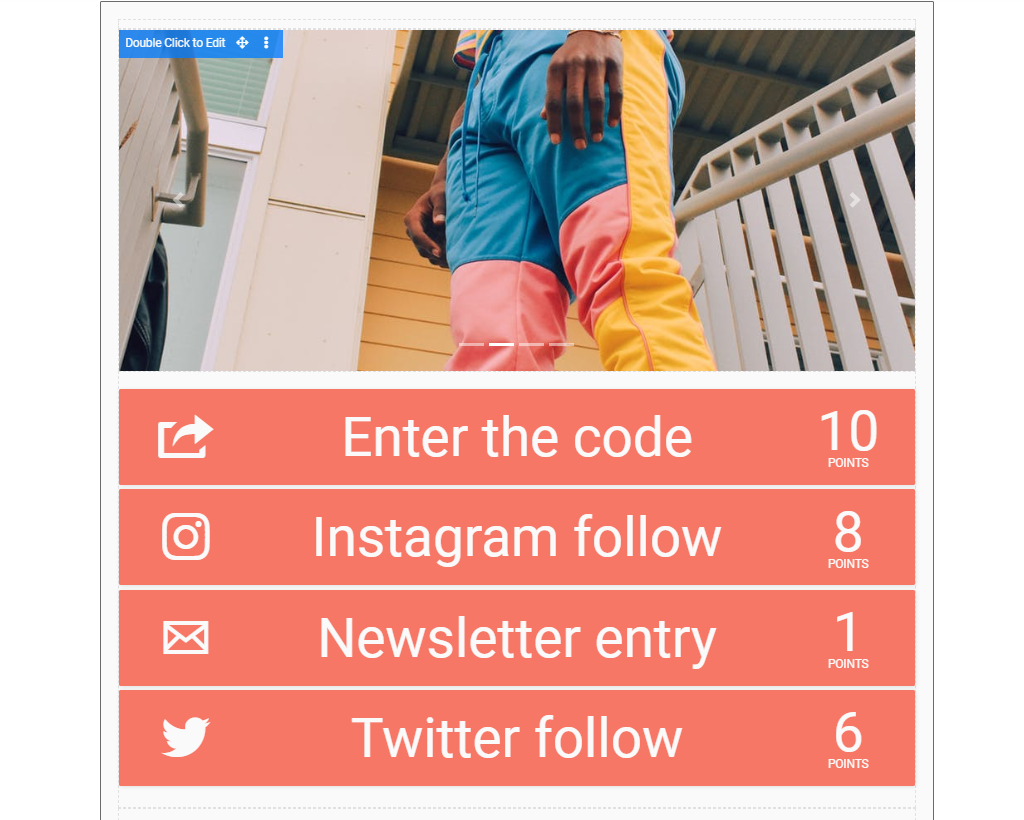 How to Create a Code Contest:
Log in to your Rewards Fuel account – if you don't have one yet, sign-up and choose our Promoter Pro Package.
Follow the directions on this video and blog post until you reach the 'Add more entry methods' step. Choose 'code entry.'
Choose to have contestants enter one code to enter, or set-up multiple codes. If you choose to use multiple codes, you will upload them in a CSV format.

We've provided a template that you can quickly download and use to enter your contest codes.

Code_word:

Codes can be up to 250 characters and are not case sensitive. Combine numbers, letters and/or words. 

Single_use: This will make the keyword available for just one person.   Please enter 0 for allowing multiple people to enter your code and 1 if you want just one person to use it.
Points_per_entry: If you enter 0 here we will use the number of entry points you set up for the entry method.  You can change this number to whatever you like if you want to override the number of entry points you set up for this entry method.
An example of a code contest: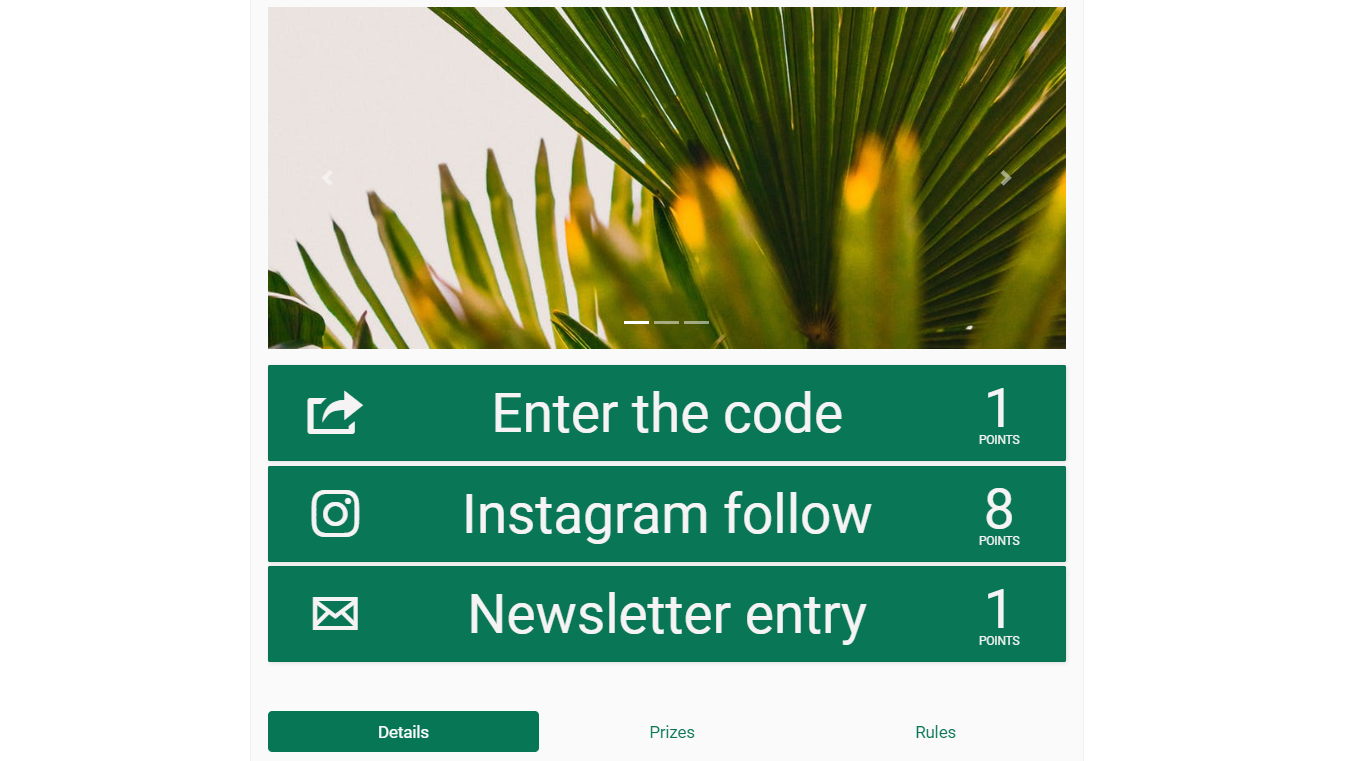 Edit text above the code box or change colours, fonts and layout if you choose.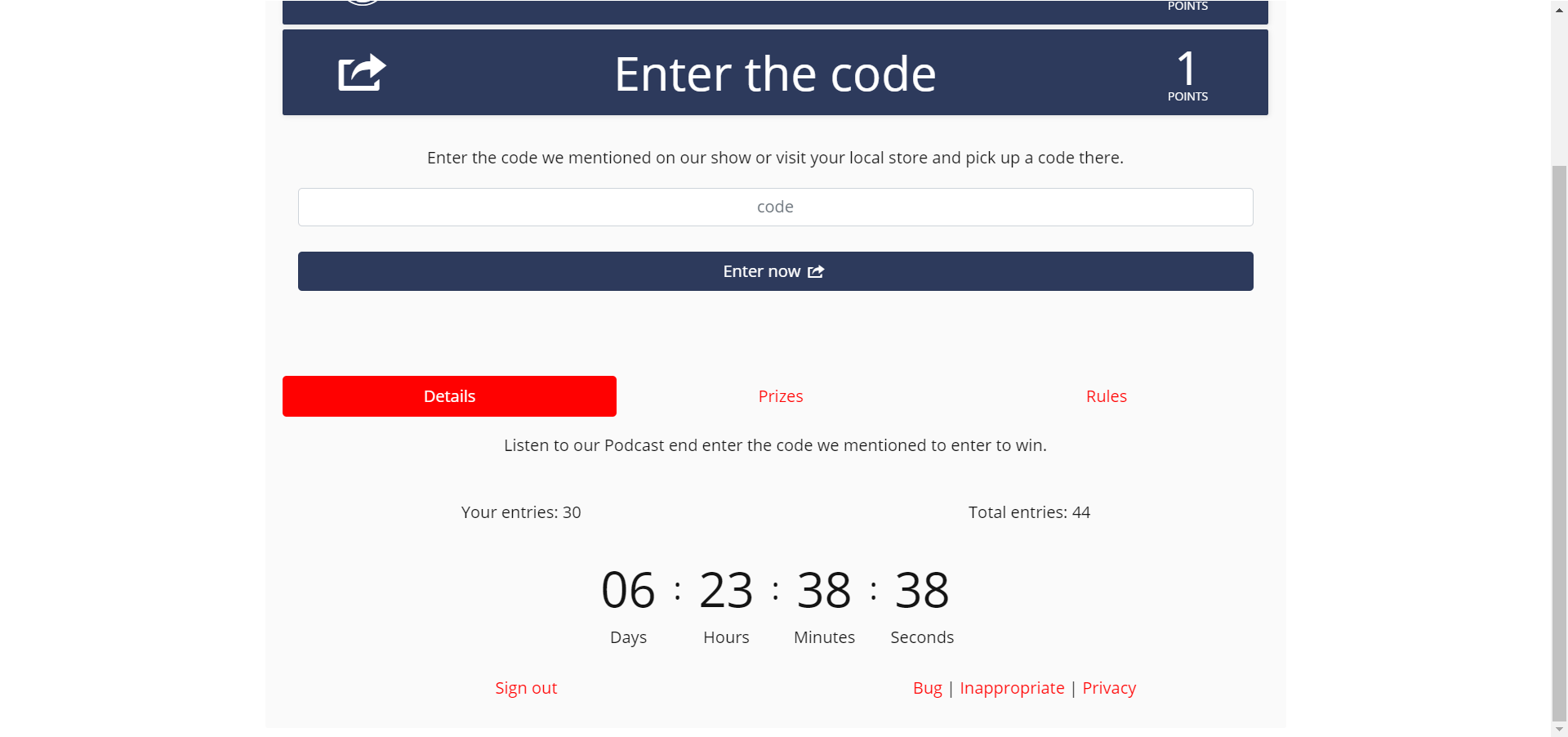 Secret code contest FAQs
How are entries counted?
When a contestant enters a secret code we give them the entry points you choose to award.
How many codes can I use?
We don't limit the number of codes you may upload for your contestants to enter with.
Can I use one code for everyone?
Yes, you can use one code or many codes, the choice is yours.
Can codes be unique (only used once)?
Yes, you can upload several unique codes
Get inspired and check out these great contest marketing examples and case studie where they used code word entry. Success stories
Questions, comments or suggestions about our social media contest platform? Shoot us an email at info@RewardsFuel.com or get started on a contest today by signing up–> here or downloading our plugin–> here.