Good news! Now it's quick and easy to gain Pinterest followers simply by adding incentive with a Rewards Fuel contest.
'Simply ask your followers to follow you on Pinterest to enter your contest – we'll keep track of your contestants for you." 
Features Include:
Boost your Pinterest Followers in 5 easy  Steps:
Log in to your Rewards Fuel account – if you don't have one yet, sign-up and choose our Promoter Pro Package.
Follow the directions on this video and blog post until you reach the 'Add more entry methods' step.
Choose ' Follow on Pinterest'
4. Copy and paste your Pinterest profile URL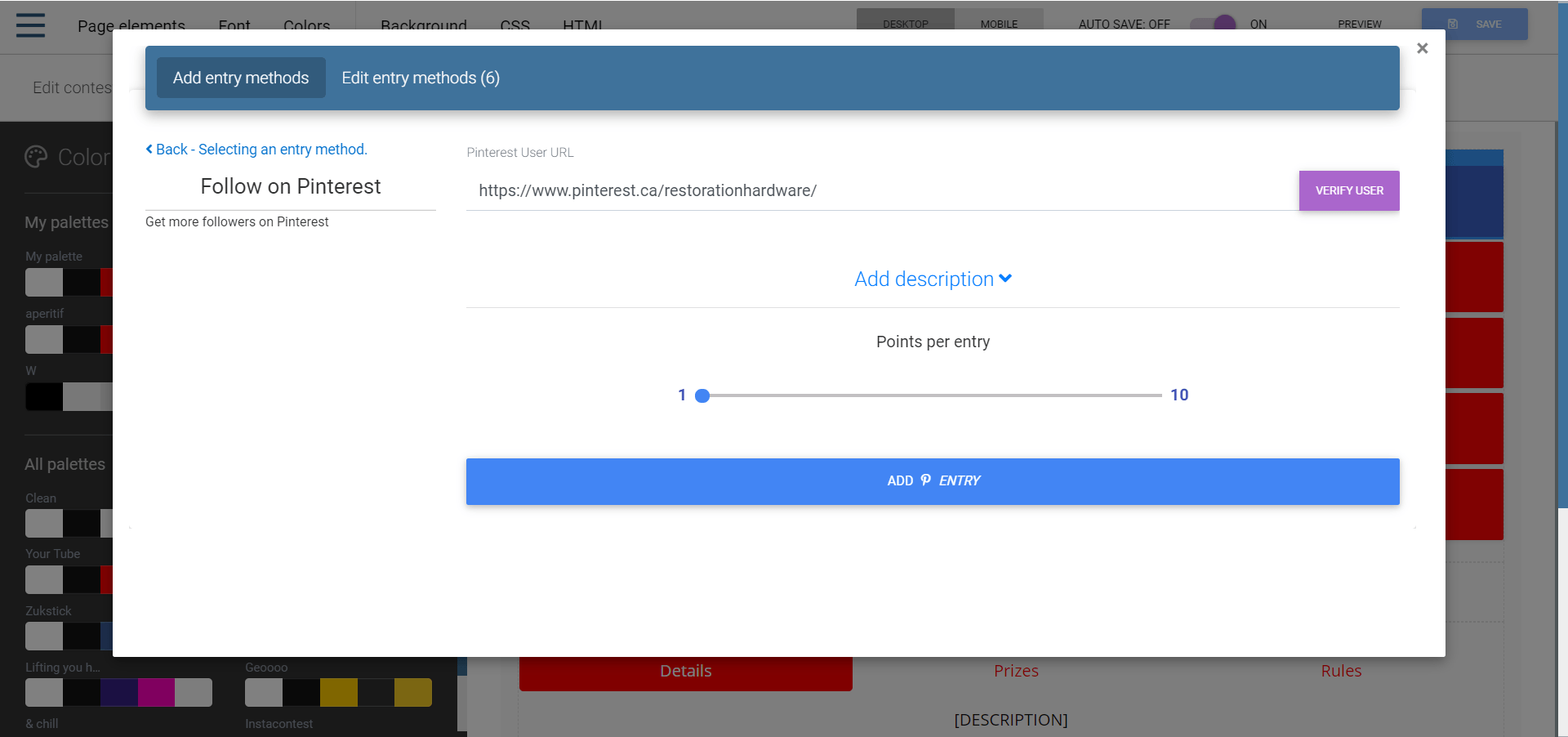 5. Click the verify button. Move forward with adding more entry methods,  styling and launching your contest.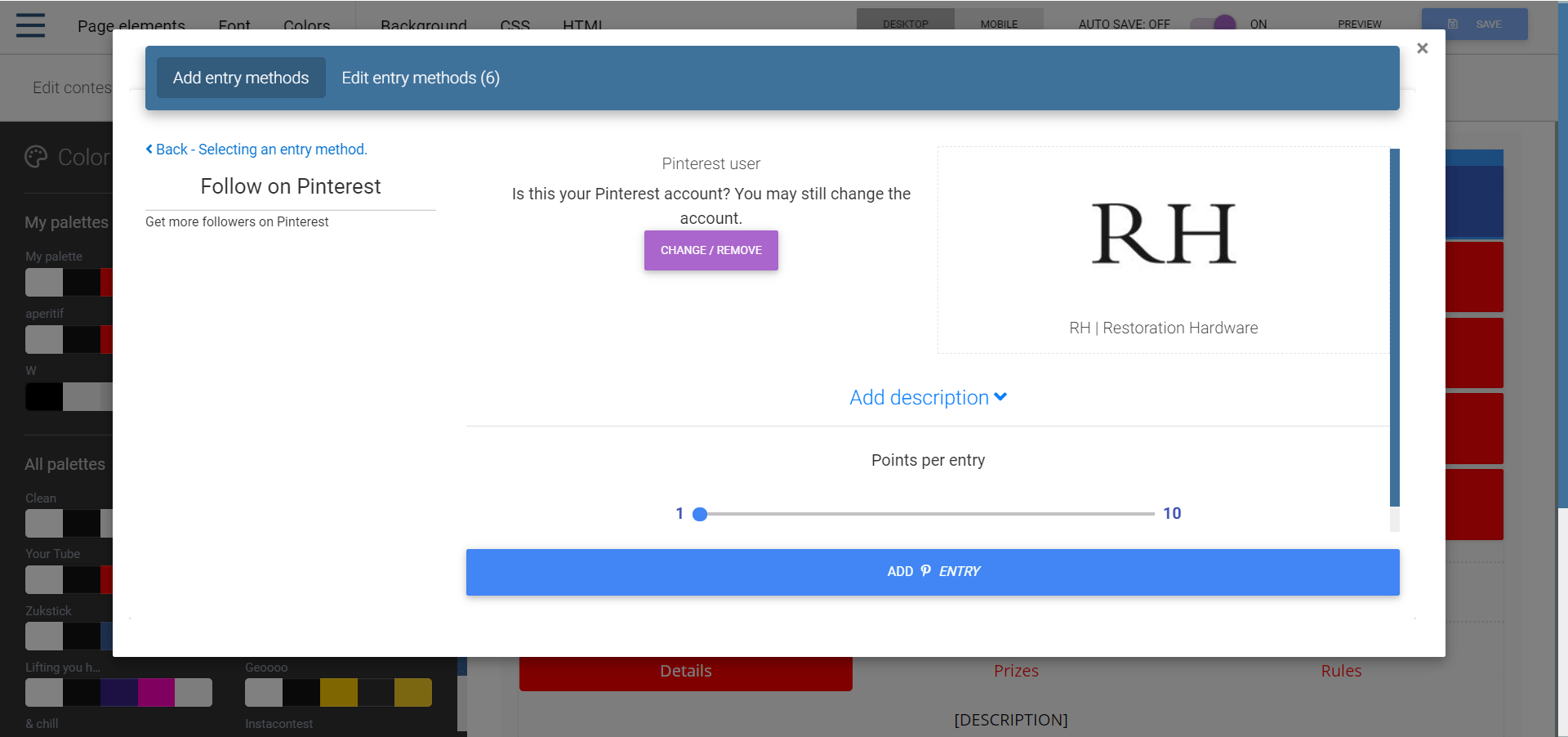 Contest TIPS:
Questions, comments, suggestions? Please let us know in the comments below, or by email at [email protected].