A Pinterest contest is a great way to get more engaged Pinterest followers, that's why we created Follow on Pinterest as an entry method.
'Ask your audience to follow you on Pinterest in order to win a prize. We'll keep track of who followed you and provide detailed stats." 
Get more Pinterest Followers in 5 easy steps:
Log in to your Rewards Fuel account – if you don't have one yet, sign-up and choose our Promoter Pro Package.
Follow the directions on this video and blog post until you reach the 'Add more entry methods' step.
Choose ' Follow on Pinterest'
Copy and paste your Pinterest profile URL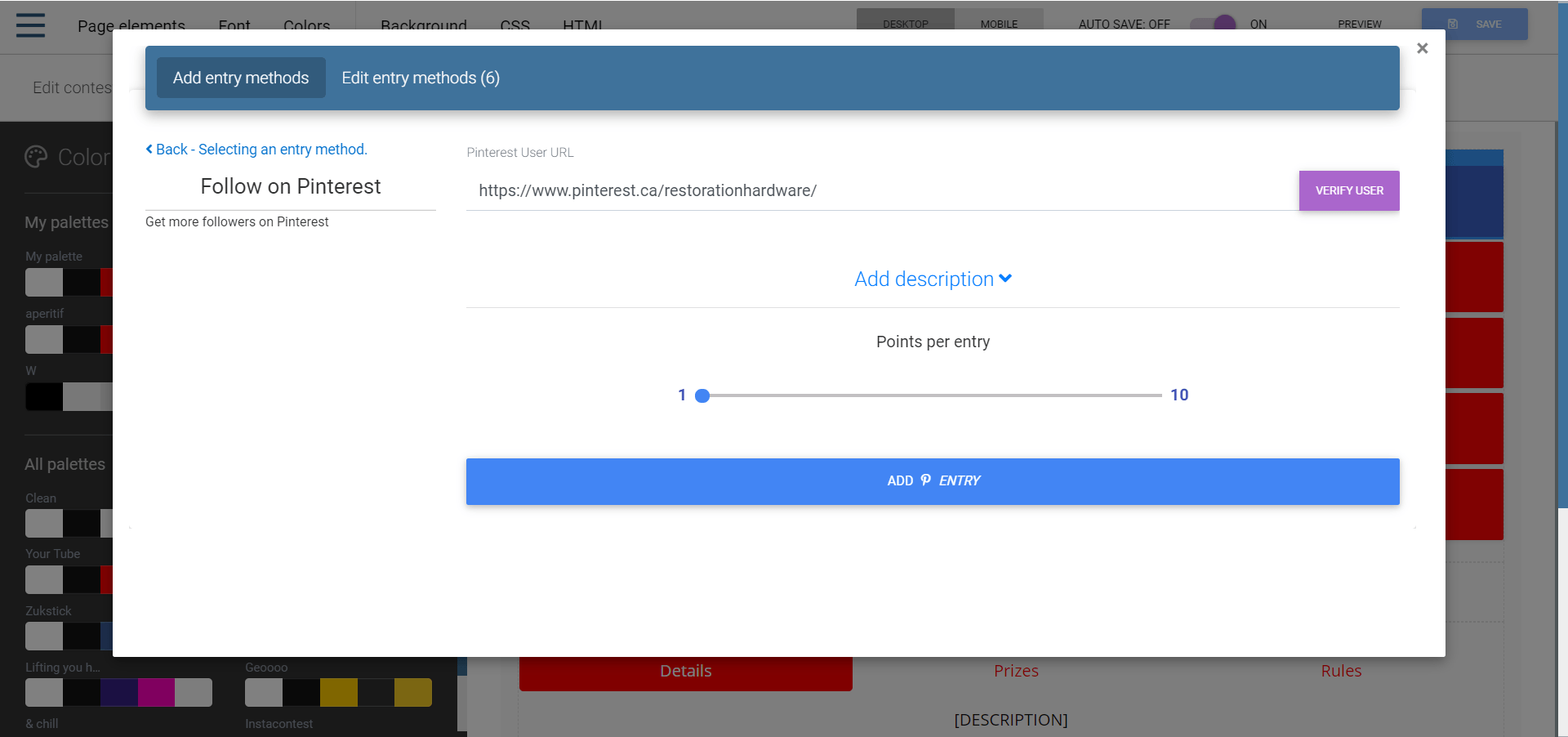 Click the verify button. Move forward with adding more entry methods,  styling and launching your contest.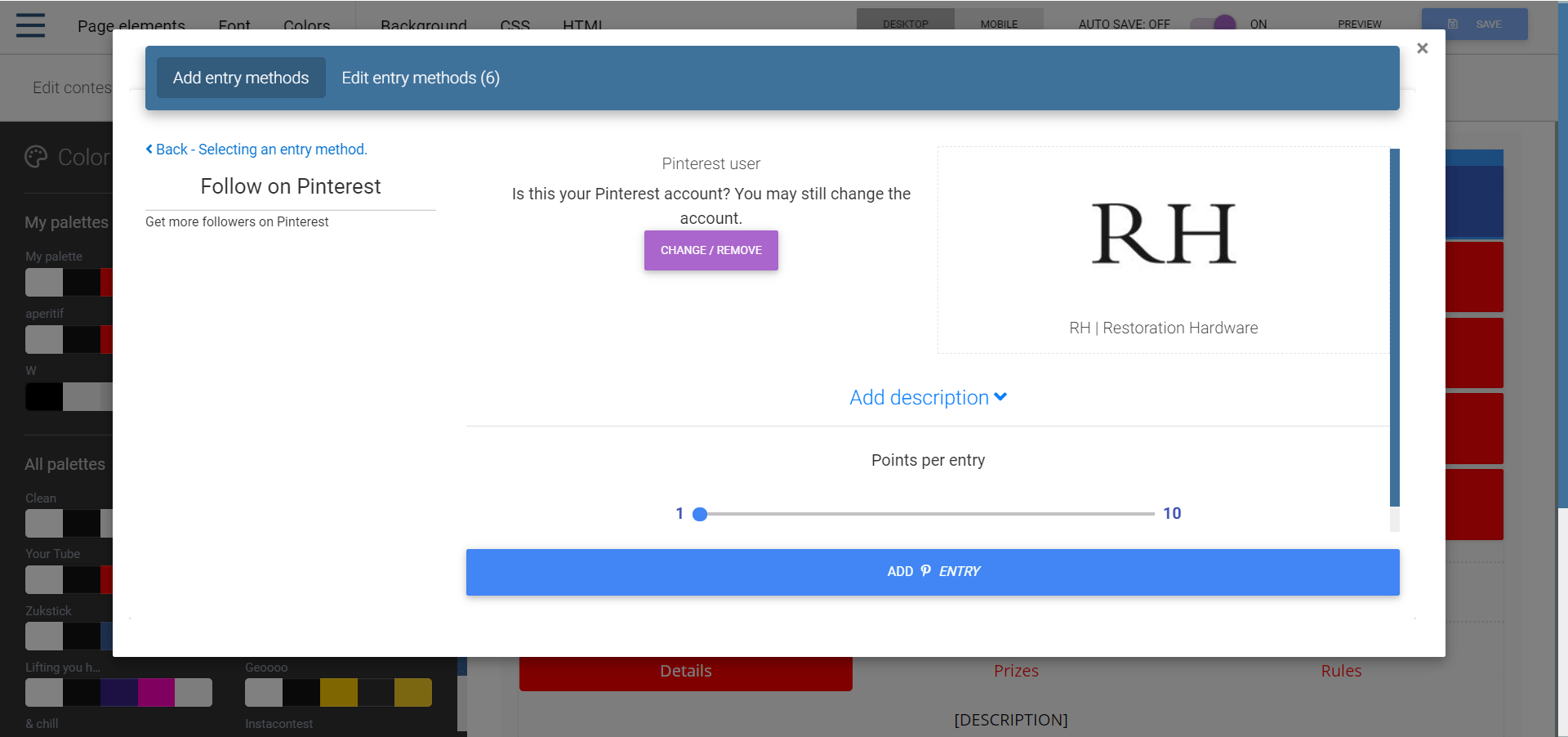 Pinterest follow entry FAQs
How will I get followers on Pinterest
Using Follow on Pinterest entry you add incentive for people to follow you on Pinterest. You can now ask your audience to follow you on Pinterest for a chance to win your prize.
Is this better than buying Pinterest followers?
Absolutely, when you buy followers most likely you are not getting real interest in your boards. When you add incentive to following real people have a choice to follow you.I.
Is this allowed by Pinterest?
This is not against Pinterest's terms or conditions because we cannot ensure people follow, we ask them to, but Pinterest doesn't allow us to validate it via their API. Our customers still see a boost in followers, but it's not verified.
What are the Pinterest contest guidelines?
They are:

1) Don't require people to save a specific image. Give people the ability to choose Pins based on their tastes and preferences, even if it's from a selection or a given website.

2) Don't allow more than one entry per person.

3) Don't suggest that Pinterest sponsors or endorses you or the promotion. (its important to add this to your contest rules)

4) Review Pinterest's brand guidelines for general rules about using the Pinterest brand.

5)Lastly, be sure to follow all relevant laws and regulations.
Questions, comments, suggestions? Please let us know in the comments below, or by email at Info@RewardsFuel.com.