Grow your following on Spotify with a Rewards Fuel contest!
Whether you're a curator of playlists and you're looking to grow your following on spotify or you're an artist or label with the goal of increasing listens and awareness of your music – this new contest strategy will help you!
"Ask your social media fans to follow you on Spotify to enter to win your contest"
Features: 
You can choose to have your audience follow one or more accounts.
All entries are verified by having your contestants log in with their Spotify account.
We ensure contestants follow the proper accounts or that actions aren't undone.
How it looks to contestants:
You can customize your contest by adjusting colours, fonts, pictures, videos or style it with CSS.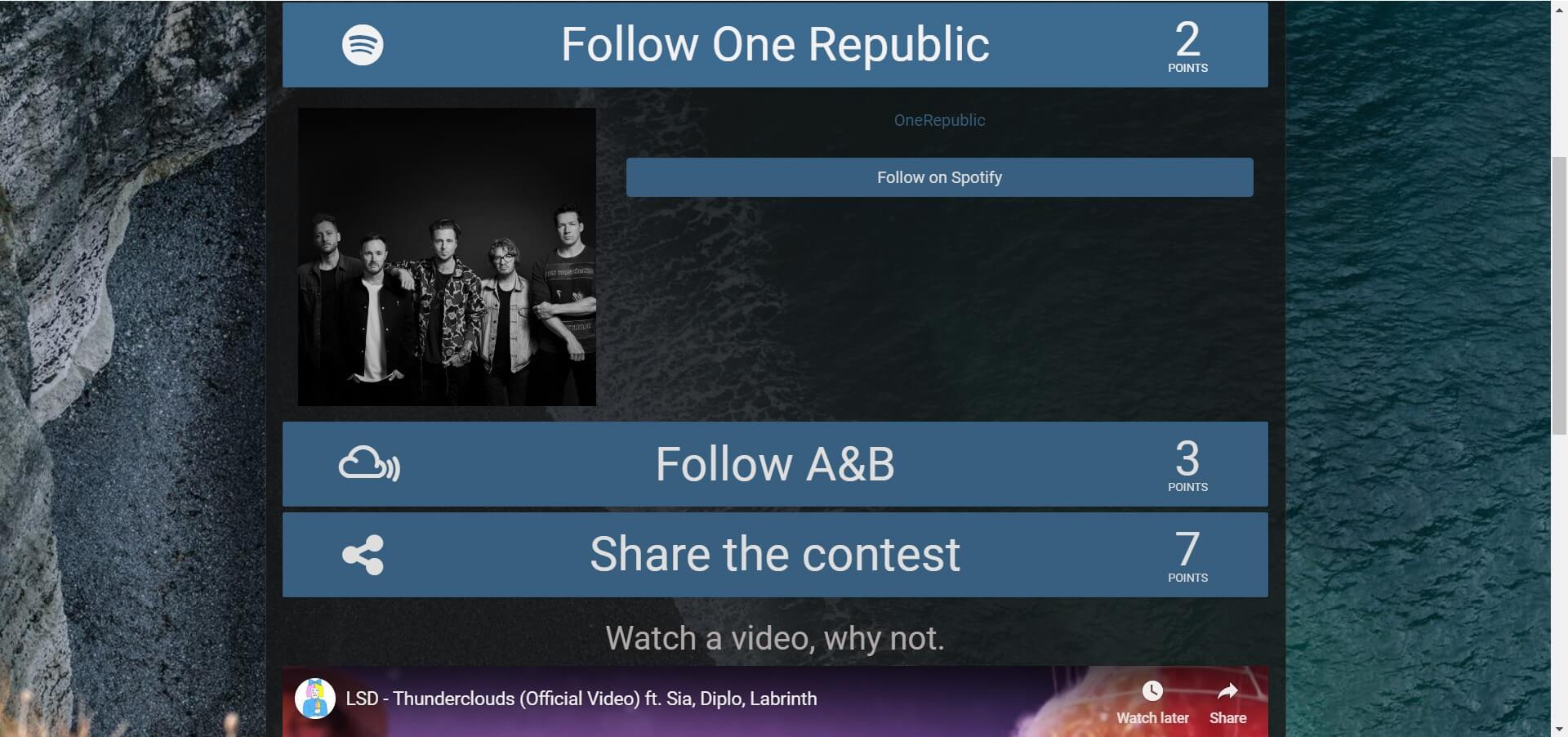 Its super easy to create, just add the URLs of the artists or user account you want followed, select entry points and add a description (optional).
Log in to your Rewards Fuel account and choose "create a contest". Don't have an account yet? Sign-up by choosing our Promoter Pro package.
Describe your contest. You'll be prompted to add a description, start and end dates and pictures.
Add entry methods. We have over 30 different entry methods, choose as many as you like including 'follow on Spotify'
The next screen will prompt you to copy and paste the URL from the page you want followed.
Add a description eg. Follow my Spotify playlist to win a (your prize)
Add some entry points – here's why.
Continue adding entry methods or move forward to adding more information about your prize.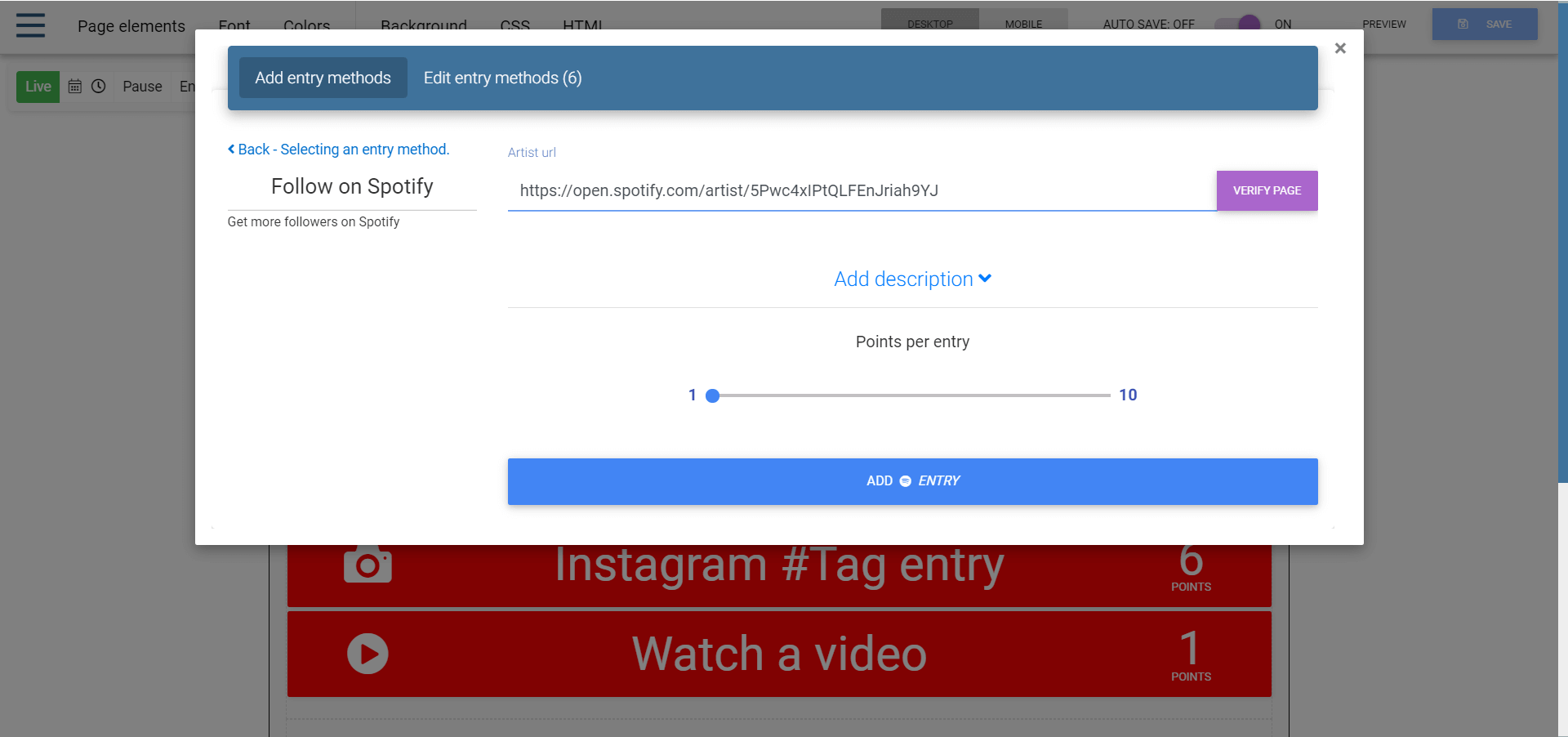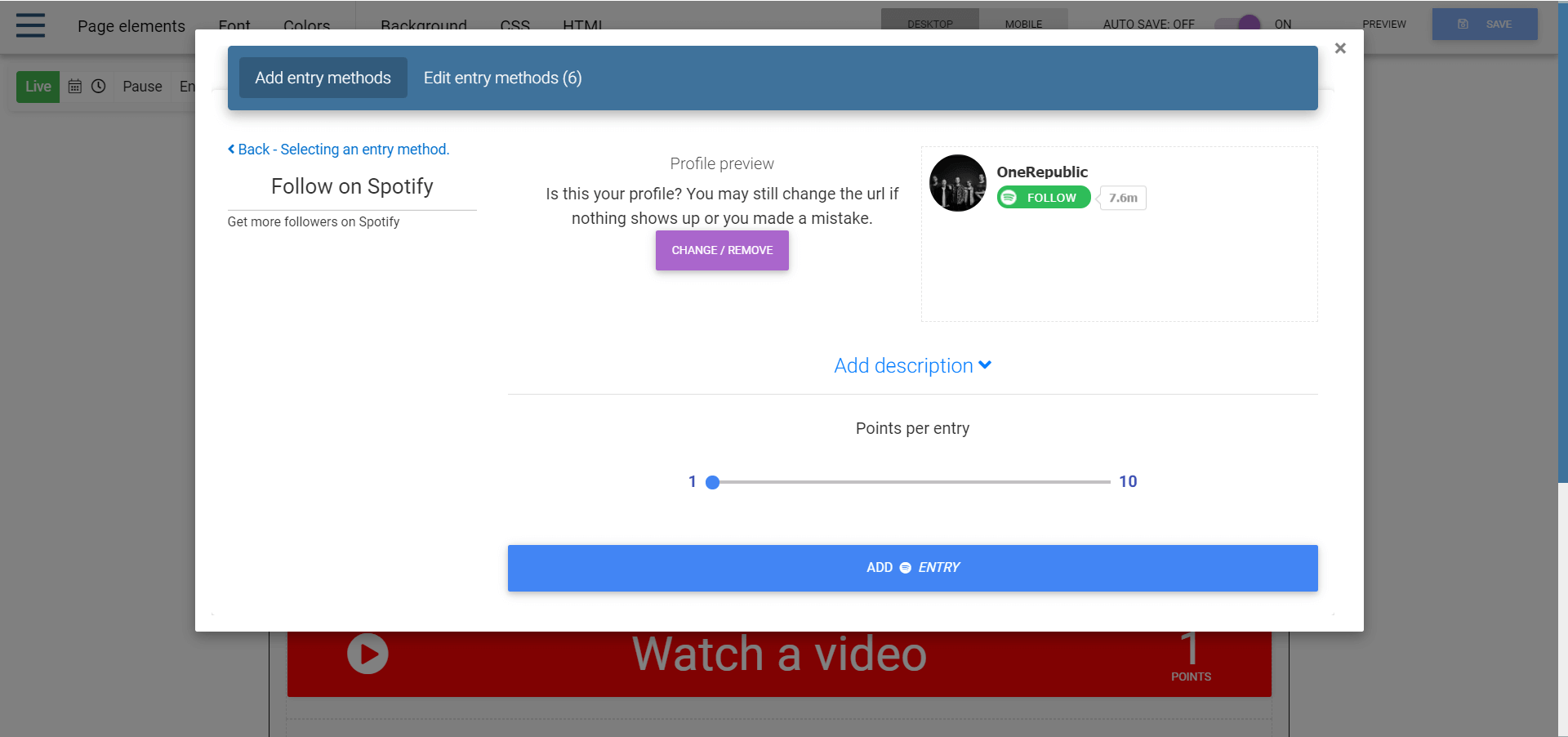 Questions or comments? Don't hesitate to reach out to our customer service rep at [email protected] – she can answer all your questions and even help you set-up your contest for free.
Contest Tips:
Happy Contesting!