Got Tumblr? If you said yes, than good news! Our latest entry method will help you get 1000 followers on Tumblr. Simply ask your contestants to follow your Tumblr account to enter your contest and we'll take care of the rest!
Features Include:
Check a full list of your features —> HERE
How to add Tumblr Entry to your contest:
Log in to your Rewards Fuel account – if you don't have one yet, sign-up and choose our Promoter Pro Package.
Follow the directions on this video and blog post until you reach the 'Add more entry methods' step…
Choose the 'follow on Tumblr' entry method…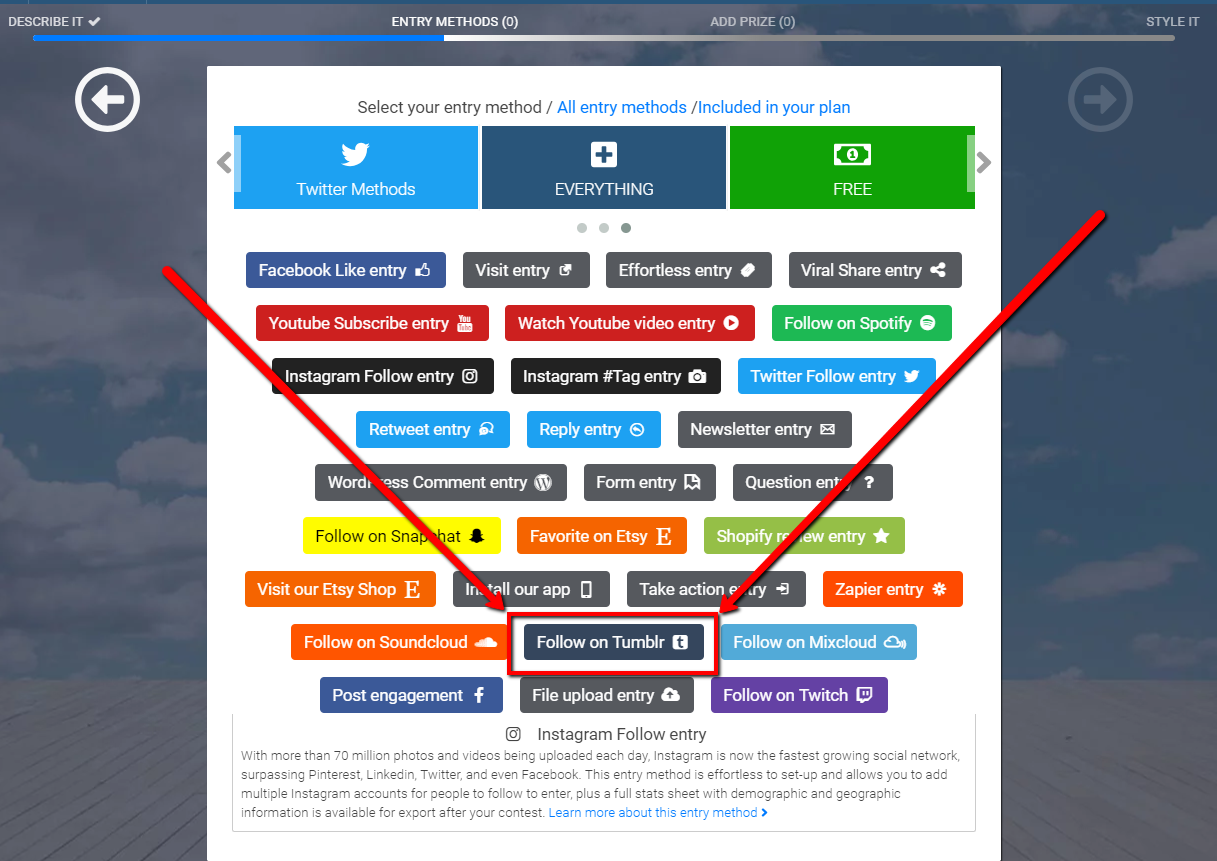 Enter your Tumblr URL e.g. http://southparkdigital.tumblr.com/
Next, add a description of your Tumblr account.
Add entry points.
Add more entry methods if you like, or move forward to describing your prize and styling your contest.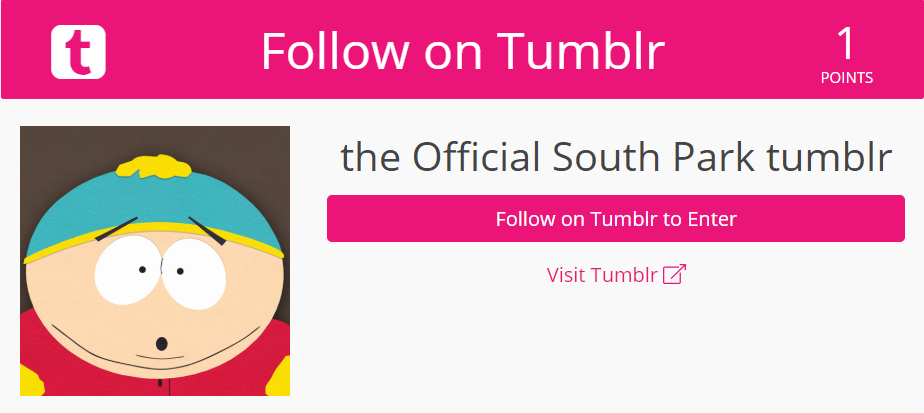 Need a hand setting up your contest to get 1000 followers on tumblr or short on time?  No problem, we'll help set-up your first contest for you free of charge, just email [email protected].
Contest TIPS:
Questions, comments, suggestions? Please let us know in the comments below, or by email at [email protected].
# get 1000 followers on tumblr