Spotify contest are a great way to get more followers.
Playlists curators, podcasters and artists often wonder "how can we get more Spotify followers", that's why we've created Follow on Spotify Entry. Follow on Spotify is a new entry method that helps you achieve your goals of getting followers on Spotify!
"Ask your fans to follow you on Spotify to enter to your contest. Ask fans to share your contest to improve their odds of winning."
Get more Spotify followers in 7 simple steps.

Log in to your Rewards Fuel account and choose "create a contest". Don't have an account yet? Sign-up by choosing our Promoter Pro plan.
Describe your contest, add a description, start and end dates and pictures so that your audience wants to take participate.
Add entry methods. We have over 30 different entry methods, choose as many as you like including 'follow on Spotify'
The next screen prompts you to copy and paste the URL from the page you want to be followed.
Add a description eg. Follow my Spotify playlist to win a (your prize)
Add some entry points – here's why.
Continue adding entry methods or move forward to adding more information about your prize.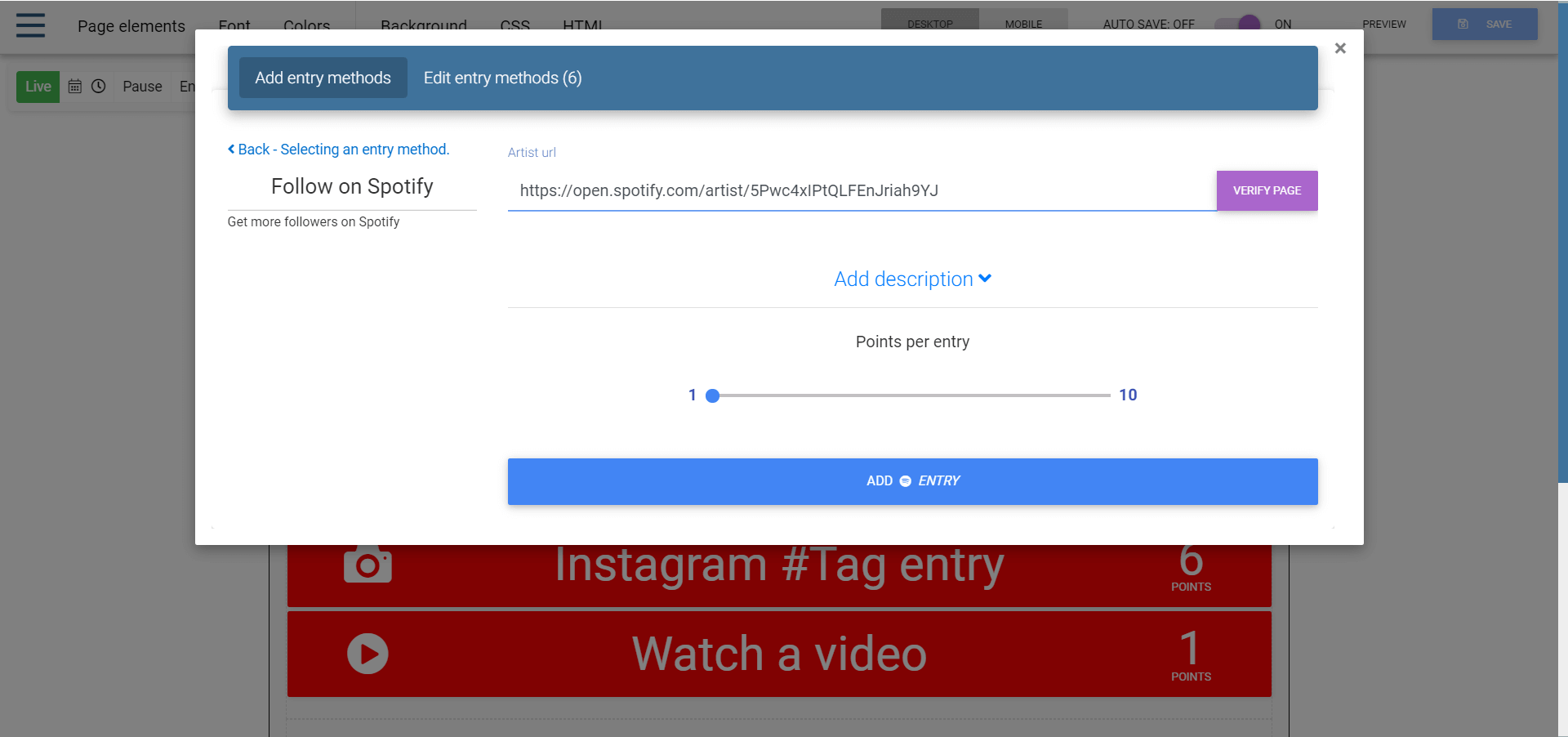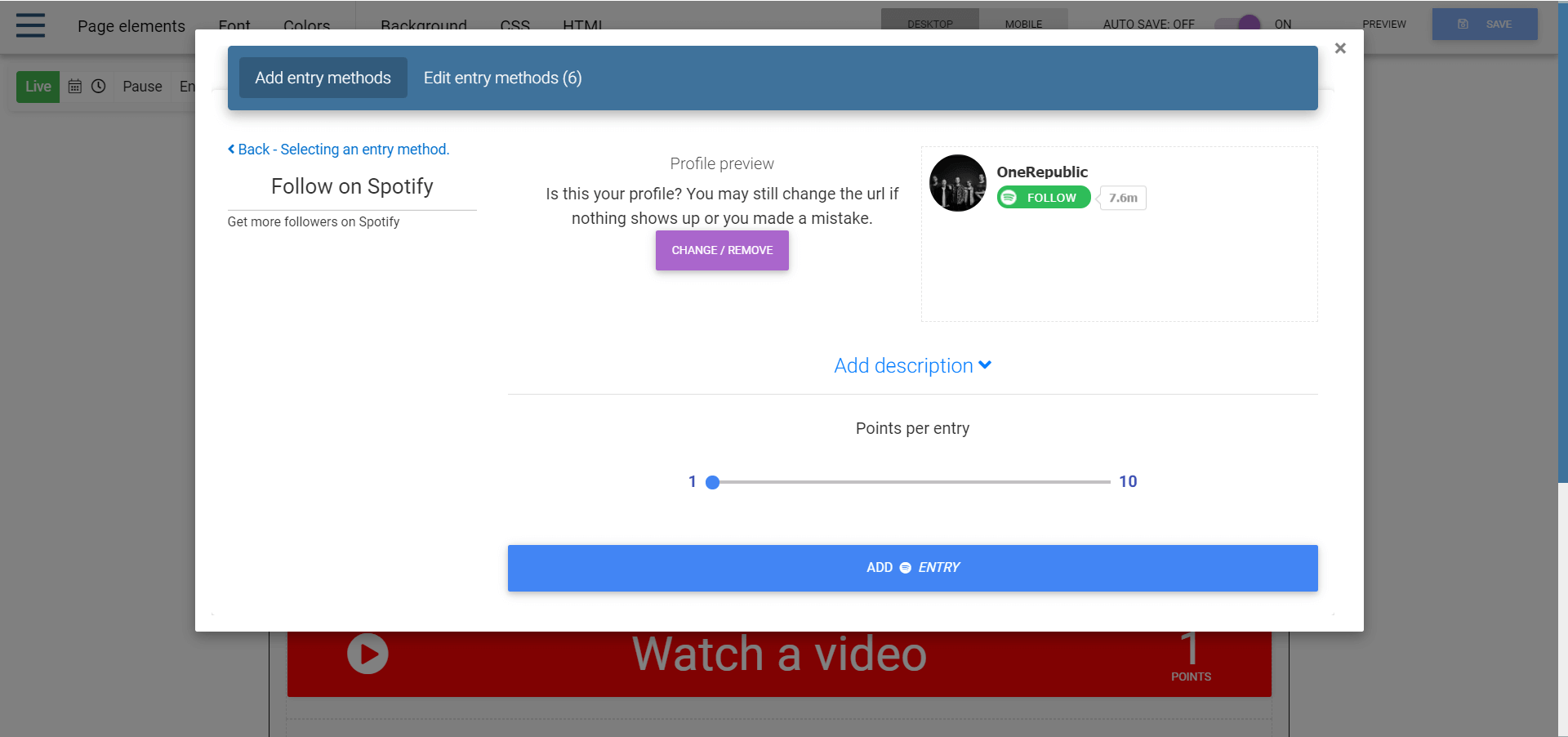 How it looks to contestants: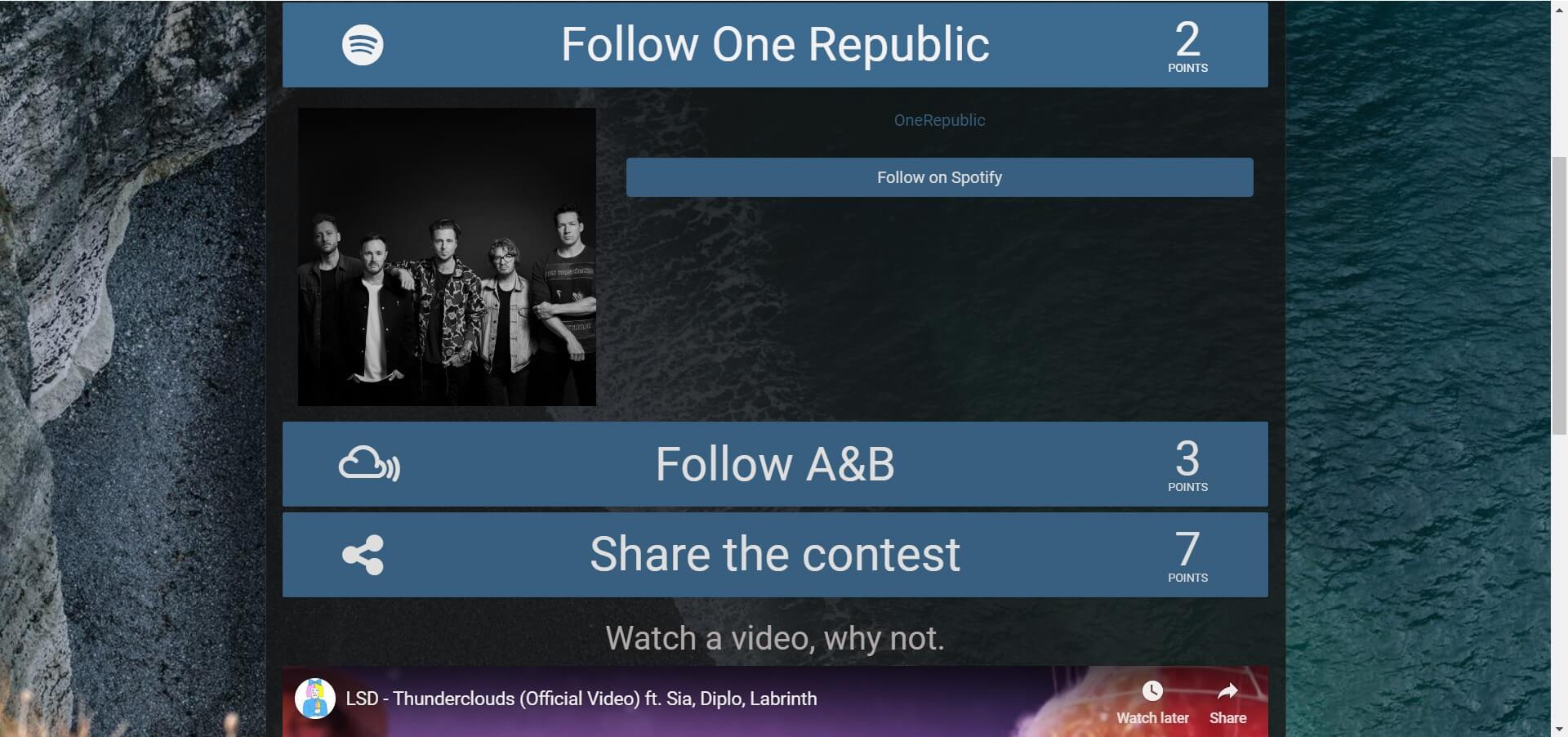 Want to make it look different?
Contests are totally customizable with the ability to add or remove elements and to easily change colors or fonts.
Contest powered by Rewards Fuel
Plan needed to use Follow on Spotify entry
Follow on Spotify entry is available on the Promoter Pro plan.
Features to get your more Spotify followers

All entries are verified by having your contestants log in with their Spotify account so you know your getting your money's worth.
We ensure contestants follow the proper accounts or that actions aren't undone.
Questions or comments? Please reach out to our customer service reps at info@RewardsFuel.com
Spotify Follow entry FAQs
How are entries counted?
When the contestants click on the entry button they are redirected to Spotify where they authorize us to follow your account. Once we have verified that they are following you their entry will count.
Will this help me get verified on Spotify?
Spotify for Artists is available for all artists and their management teams. You no longer need 250 followers to get verified. Getting more followers will not help you get verified. Get verified, visit Spotify for Artists.
Is this like buying Spotify followers?
No, this is your chance to offer incentive and gain engagement from real people.