Don't have a YouTube video as hilarious as this one? Need some incentive for viewers to watch your videos? Well good news! Because we've created an easy way for you to bribe, err provide incentive to your viewers to watch your YouTube videos by enticing them with YouTube video contest.
"Simply ask your followers to watch your video to be entered to win your contest!
We'll keep track of all your entries for you."

How do you know they actually watched your video? You don't! But we do – and we'll keep track of all your entries for you. In fact you'll see every person that entered your contest with our in-dept statistics. You'll see their age, gender, location, and more.
What does it look like? All colours, fonts, images, and style can be customized, in fact you can even style it with css if you like.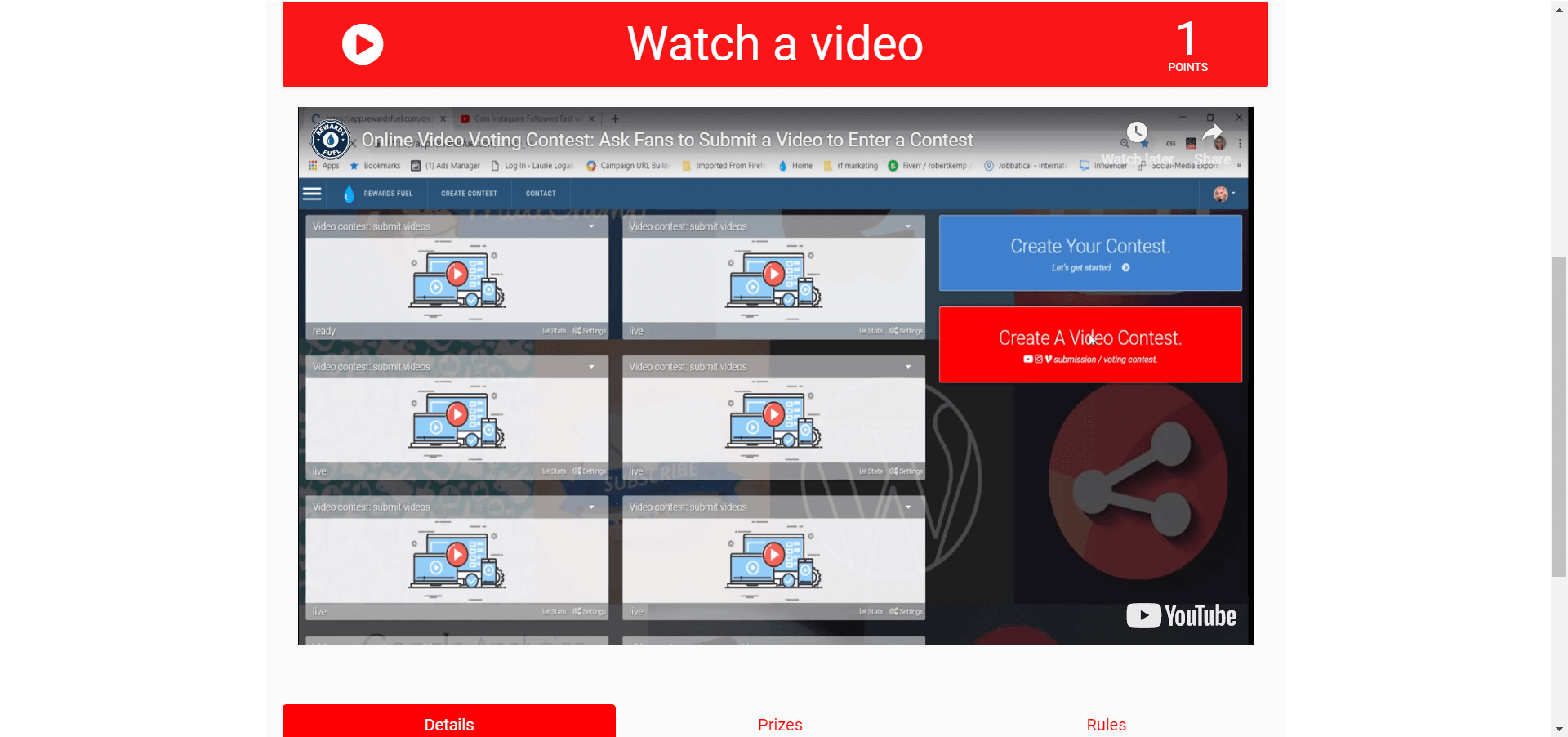 Social media contests by Rewards Fuel
How to create your YouTube video contest:
Log in to your Rewards Fuel account – if you don't ave one yet, sign-up and choose our Promoter Pro Package,  then follow the directions in this YouTube video.
Copy and paste your video URL from YouTube into the video field.
Choose any video settings you wish to change.
Add a description.
Add entry points.
Include your prize.
Need a hand setting up your contest or short on time?  No problem, we'll help set-up your first contest for you free of charge, just email [email protected].
Contest TIPS:
Questions, comments, suggestions? Please let us know in the comments below, or by email at [email protected].
Happy Contesting!
#WinWin Marketing
# Youtube Video Contest