If you regularly use contest marketing you know how powerful it can be. But you may ask yourself  "I run my own contests on social media, so why do I need to do anything different?"
The answer is simple, rather than achieving 1 or 2 marketing goals with a single contest, Rewards Fuel will help you achieve a multitude of marketing goals. You'll run contests that not only boost your social media channels but also increase your newsletter and YouTube subscriptions, drive traffic and increase engagement.
Plus we keep track of all of your entries, gather statistics on your contestants including demographic and geographic information, we can automate notifications and winner picking, allow you to stylize your contest and more.
You have over 30 different entry methods to choose from when creating a contest:
You can combine as many entry methods into your contest as you'd like, check out our full list  –> HERE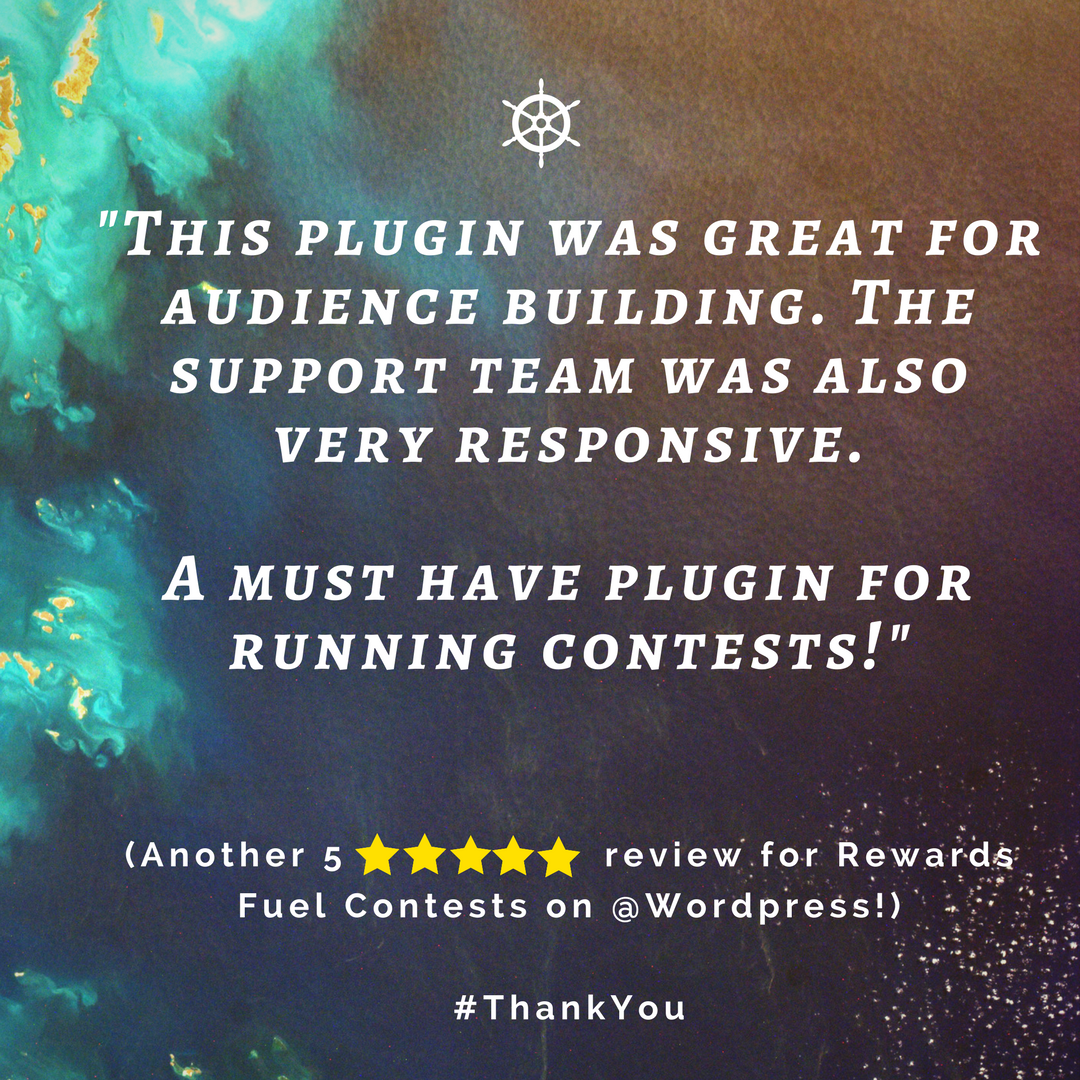 If you're only running your contests on Facebook, Twitter or Instagram – you're missing a valuable opportunity to gather the names, contact information and Influencer score of your contestants.
Our system to works directly with Google Analytics, providing you with vital statistics of your contestants so you can create strategic marketing plans, perfectly targeted towards your audience.
We keep track of Your Entries:  You run contests right in Twitter, Facebook or Instagram because it's simple, not only for you but for your contestants since they don't have to visit any site or even login to enter. Well guess what? We do that too! For example, if someone Retweets to win on Twitter, our system will pick it up, enter that person automatically and monitor your contest to ensure that actions aren't deleted or undone.
No more manually gathering entries, no more risk of missing entries – we eliminate false or multiple entries so you don't have to.</'p>
Feeling inspired? Great! Get started on a contest today!
Or learn more by trying out our DEMO.
contest
Questions, comments or suggestions? We love to hear from you – send us an email at [email protected]